Wilson made some appreciated changes to their Blade-line and we have previously tested both the Blade 98 and the Blade 100L. Here is the Wilson Blade 104 V7 racquet review.
When we tested the 100L some readers sent messages and wished we test-played the softer Blade 104. Said and done, with some great support from Wilson in Sweden we got our hands on a Blade 104.
The previous version of the Blade 104 had an 18/19 string pattern, flex of 66 RA, balance unstrung 32.5 cm and a swing weight of 318. I never had the chance to test this frame so I can not comment on how it felt or played at all. The new frame has the same 104 sq.inch hitting surface with a somewhat rounder shape (that I personally love very much), same 22 mm beam but now a 16/19 pattern that is pretty progressive with tighter spacing in the middle and more open towards the outer parts. SW is a fraction higher at 321 compared to the old version despite the 32 cm balance in the V7-version. The biggest change is in the flex though. For this type of oversized frame, this version has a low 60 RA flex and it's a bold move by Wilson!
Feel Flex in the Blade 104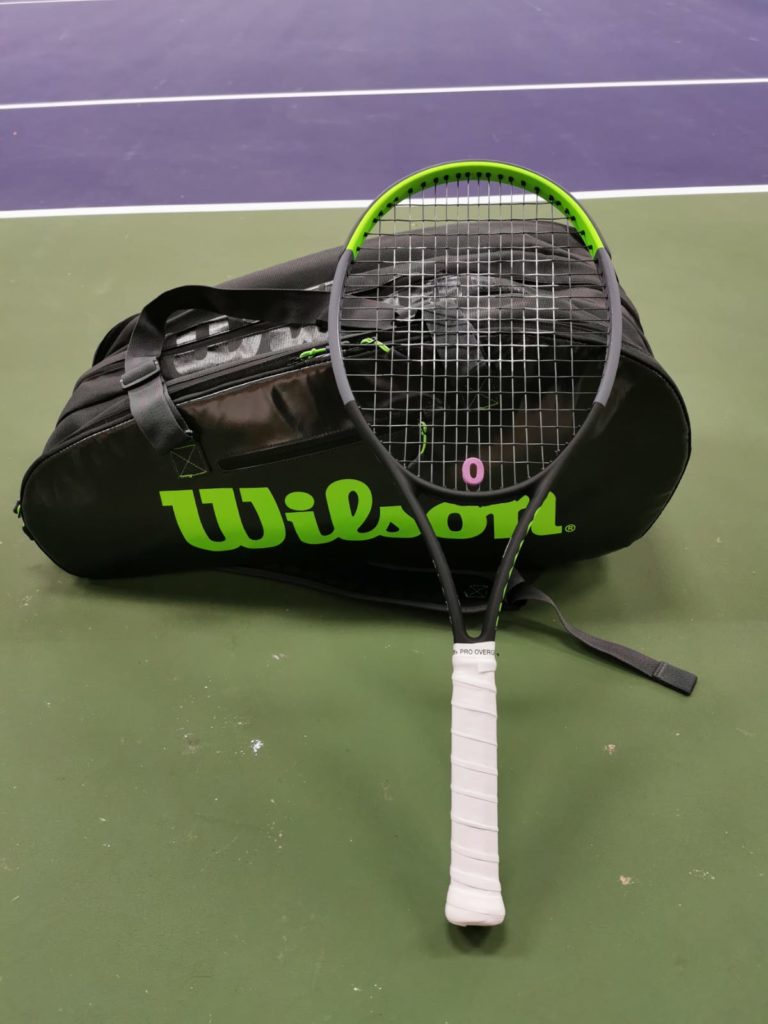 The low flex would normally be a bit too soft for such a frame as the 104 V7 but Wilson's Feel Flex helps to add stability to the frame that bends and flexes in a somewhat different way than how a normal 60 RA oversize frame would do. This frame also has Power holes that is being said to reduce vibrations and transfer more power to the ball, but I don't understand how the larger cut-out can do this?
How does it play?
So how does it play? I liked the 100L, albeit in a modified version with lead and silicone and I was very interested in seeing how this 27.5-inch version soft flex frame performed. I strung it up with Head hawk touch (that I use for most of my tests) at 50 lbs and started to play. The first thing you notice is the flex! This thing is really flexy. With the extended length and large hitting surface, the flex is almost in the noodle category. The sound at impact is also very nice and it feels like a large bang when you strike the ball.
The 290 grams unstrung weight might for more serious hitting be a tad too light so I decided to customize it. After the first playtest I added about 5 grams lead at 3 and 9 and 5 grams at 12. I also injected 5 grams of silicone into the handle. More of how that played later.
A 16/19 pattern in a 104 frame gives a good amount of spin on the ball. You also have more than enough power but the only drawback is a slight lack of control if you already hit a big ball and string this frame too low. To give a rough idea of how the Blade 104 feels like you can think of Wilson Clash with a more controlled feel. A more predictable response from the stringbed.
Is a low flex rating ONLY a good thing?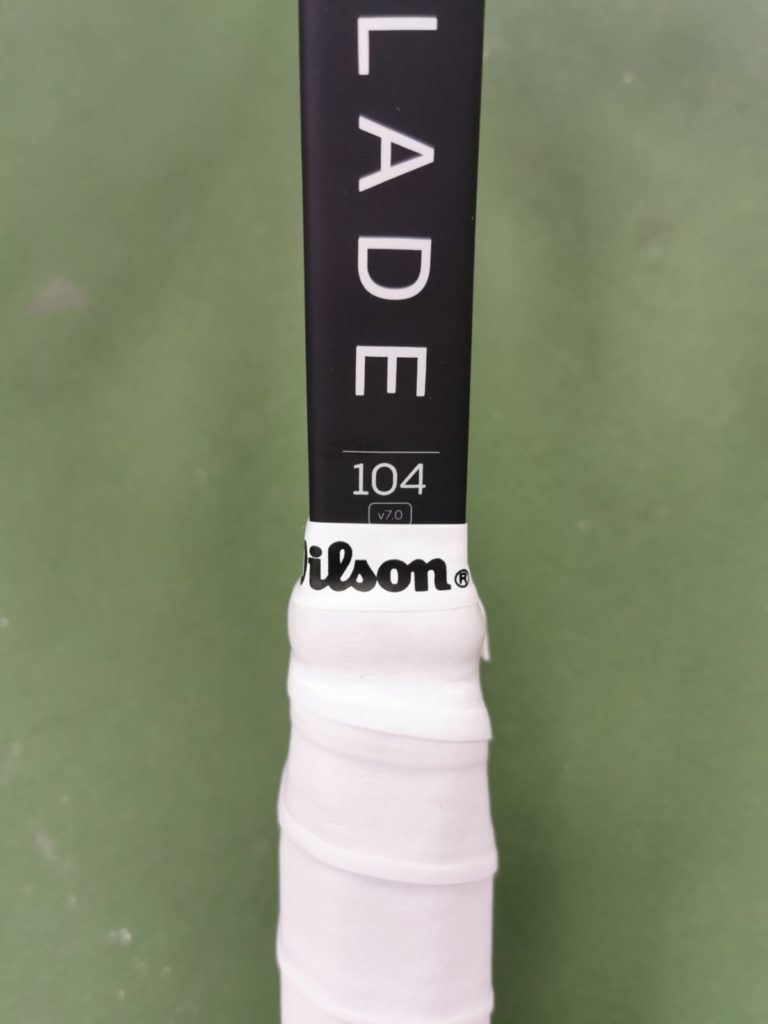 The Blade 104 is a good volley stick but here is the only part where I would wish it was a bit firmer in the flex. I don't get that precise, crisp response from the frame on volleys as I would like, but hey, I only come to the net to shake hands after the match so no worries at all for me personally! :)
Serves is fairly easy with this stick, but since it's a longbody you have to generate some extra racquet head speed to get the longer frame into motion and it takes some getting used to.
The frame is surprisingly stable already in stock form but with my customizations, this frame turns into a beast for me. A really solid feel, great power, spin like the best spin frames and some extra reach to top it off.
This frame I will give some extra time from now on and if it feels like it does at the moment (hopefully it's not just the honeymoon-phase), I will keep it and invest in some more of the same frame. This does everything the Blade 100L does but in a more arm-friendly, softer flex package.
Have you tried the Wilson Blade 104 V7? What did you think about it?