The Wilson Shift are out and not much has changed since the excellent prototype release. Here is our Wilson Shift 99 Review.
Wilson Shift 99 Review
The Wilson Shift 99 is the Shift racquet with the more widespread appeal. If you haven't heard about the Wilson Shift, it's Wilson's new spin-focused line. According to Wilson, the Shift has been designed to be torsionally stiff (for added stability and power when driving the ball) and laterally flexible (for increased dwell time on vertical mechanics – think spin). The 16×20 pattern might make you think that the Shift 99 is more controlled than many 16×19 racquets on the market, but it still create quite a lot of rotations on the ball and a relatively high launch angle.
I have tested the Wilson Shift racquets with many different players. Everyone from ex-ATP pros to senior tour players to ITF junior women players, and the feedback has been similar: they all like it. Does it mean the Shift is an automatic switch? No, because it works better for players who naturally apply more topspin to their strokes. But many players will enjoy the Wilson Shift. I think the lighter 99 will be the more natural choice for most, while the Shift 99 Pro will work better for advanced players who like a bit more swing weight and heft and bit more control from the denser string pattern.
Wilson Shift 99 Specs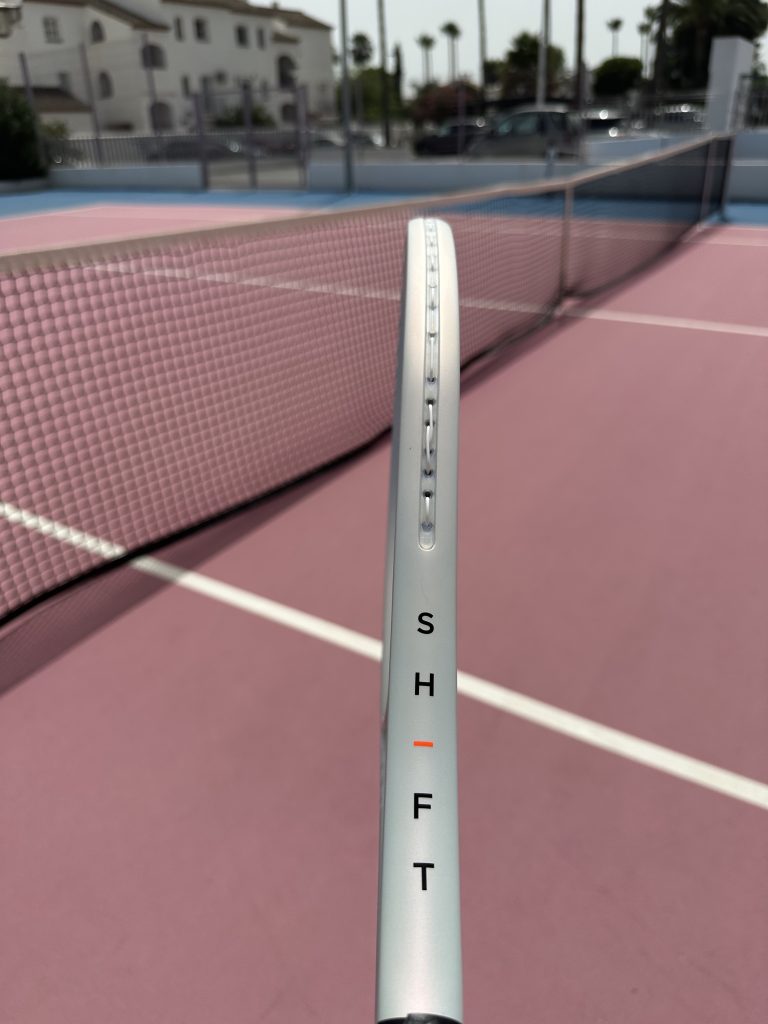 Head Size: 99 in² / 639 cm²
Length: 27 in / 68.58 cm
Strung Weight: 11.2 oz / 318 g
Balance: 12.75 in / 32.39 cm / 6 pts HL
Swingweight: 317
Stiffness: 67
Beam Width: 23.5mm / 23.5mm / 23.5mm
Composition: Graphite
Colours: White
Grip Type: Wilson Pro Performance
String Pattern:
16 Mains / 20 Crosses
Mains skip: 7T,9T,7H,9H
String Tension: 21-26 kg / 48-58 lb
Is the retail different from the prototype?
You might have watched or read our Shift review of the prototype version, so a natural question is whether the Shift 99 differs from the prototype. After playing with both side by side with the same string setup, I can safely say they are the same. Wilson claims to have changed the average balance slightly on the 99, but with quality control being a classic issue for tennis racquets, it all depends on what racquet you get. I have two regular 99 and one prototype, and they all spec up pretty closely, and on a blind test, I wouldn't be able to tell them apart.
How does it play?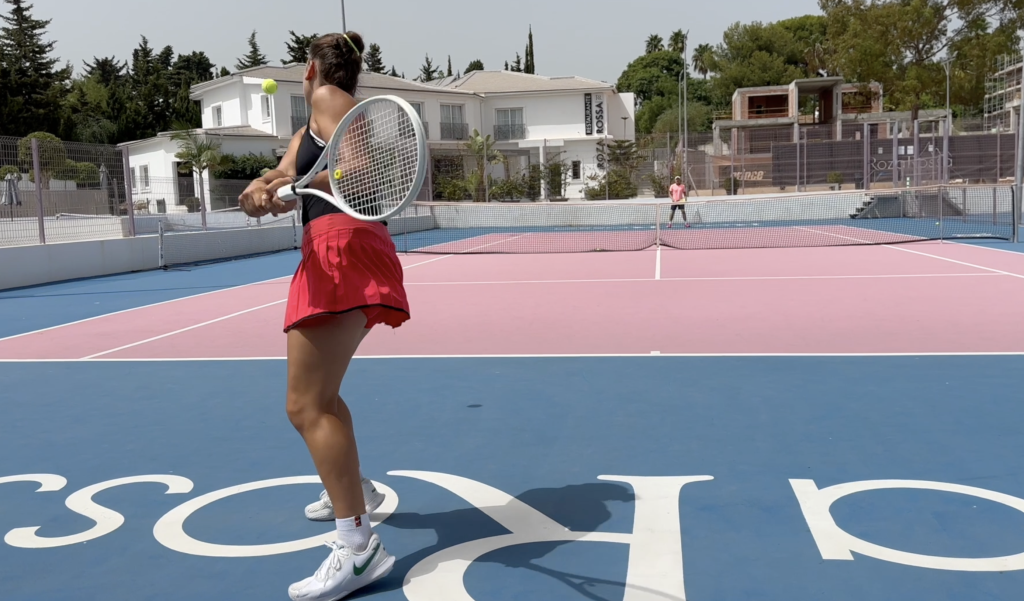 If you are an advanced player who hits with plenty of spin and likes a heavier racquet, the Wilson Shift 99 MP is a must-demo. You might not quite the spin potential of a Pure Aero 98, but it's close and you get a nice solid feel. T
I wouldn't be too worried about the high RA stiffness rating. RA doesn't tell the whole story about how firm a racquet plays or if it's bad for the arm or not, since racquets flex in different ways and locations. The players who have tested the Shift with me have not noticed any issues in terms of comfort.
Players mainly focused on control might find the Shift a bit too unreliable regarding launch angle as this racquet is most suited towards players who generate heavy spin on their groundstrokes. But it does deliver in terms of stability, power on shots like serves and volleys. On these shots, it's a pretty balanced frame.
Summary
The Wilson Shift 99 is an excellent racquet. If you fit the demographic above, you should check it out. I would be happy if you considered using our affiliate links to our friends at Wilson Tennis.
Compared to the Shift 99 Pro, I like the lighter Shift 99 better since I can swing it faster and control it better. But the Shift Pro 99 offers better plow-through and stability.
But overall, the Shift racquets remain great as prototypes and retail editions.