I had the fortune to get my hands on a Yonex VCORE 95 SV and wanted to compare it with other VCORE 95 generations. Here's my VCORE SV 95 Review and Comparison.
The Yonex VCORE SV 95 was released in 2017 and the poster boy for the model is Denis Shapovalov. I have already made a post about Denis Shapovalov's racquet, but included some info in the video below. The video deals with Yonex VCORE 95D, Yonex VCORE SV 95, Yonex VCORE 95 2018 and Yonex VCORE 95 2021.
This was the first time I played with the SV-version of the VCORE 95 and I was positively surprised. It had the right balance of stiff and crisp and not going over into the territory of "harsh", which is the important part. I felt more connected to the VCORE SV 95 than the 2018 and 2021 version. The 2018 version is a racquet I like very much, but the SV 95 gave me more confidence to swing out.
Comparing Yonex VCORE 95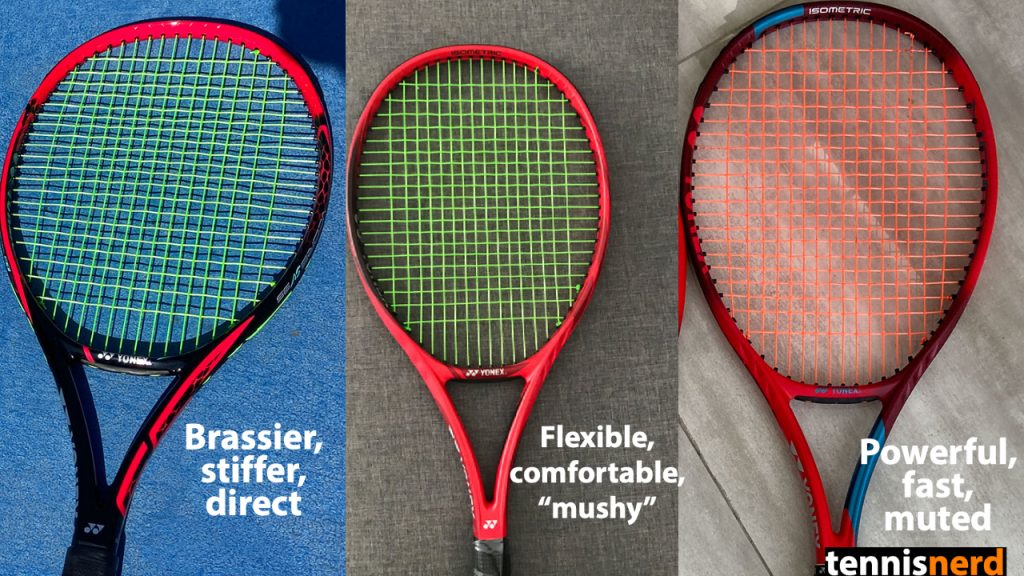 All the Yonex VCORE 95 racquets are fast through the air, with relatively low swing weights (they were all around 315 SW strung in stock form). Strings used: Solinco Hyper-G Soft 1.20. The VCORE SV 95 has a brassier, crisper and more direct feel. The VCORE 95 2018 is more flexible, comfortable but can also be perceived as "mushy". The new VCORE 95 2021 is powerful, fast but very muted.
They're all good racquets, it just depends on what feel you prefer. As you might have seen in my earlier posts/videos, your taste in racquets is highly personal.
You can watch the video below and make up your mind on which Yonex VCORE 95 suits you the best. It's an excellent series of racquets made for the attacking player who needs precision, but wants a bit more power and spin than what you usually get from a 95 sq inch racquet. The VCORE 95 plays more like a 97-98, in part thanks to the Isometric head shape, which makes the sweet spot larger, but not necessarily "sweeter". Meaning, that if you're a player that wants to know exactly what's going on in the string bed and where you contact the ball, it might not be for you.
Which Yonex VCORE 95 is your favorite and why?
Check out Denis Shapovalov's gear on the following affiliate links: Tennis Warehouse, Tennis Warehouse Europe, Tennis Only (AUS).