It is the eternal quest isn't? The search for a racquet that you will stay with for at least a couple of years. You want more feel, then your shots land short and you want more power, then your arm starts hurting and you want comfort. But you lose power that way which is why you want power, comfort and feel in the same racquet. Can you have it?
It's all about a golden compromise in the end. What we should look for in our eternal quest for tennis gear is something that magnifies your strengths and minimizes your weaknesses.
This sounds straightforward but isn't always. Let's say you have mighty hammer of a forehand and a weak backhand and you can choose between a racquet that makes your forehand into a lethal weapon but is a bit tougher on your backhand side or another racquet that makes your backhand better but reduces the strength of your forehand slightly. Which one of them would you choose?
It's difficult and it depends on a lot of variables, an important one being your playing style. If you're a retriever (not a dog, but someone who fetches balls from the back of the court until the opponent tires and makes a mistake), then having a solid response on both wings can arguably be more important than that killer forehand. But if you're an attacking player a killer shot is so vital to winning points that you'd have to settle for that less good backhand.
And it's all about winning points in the end, isn't it? Hitting is great fun and removes the stress of match or points play, but it's when you get into that extra tension of win-or-lose that tennis becomes an incredibly exciting sport to both play and watch on all levels.
Racquet buying guides
Here is a great racquet buying guide to get you started.
What tennis racquet should I buy?
Top tennis racquets to buy right now
The Gear of the Year 2016
Tennis racquets for juniors
Tennis racquets for kids
I named this post Power vs Feel because this is a very common dilemma for tennis players of all levels. It could also have been named Power vs Control or Power vs Comfort, but I thought the word "feel" summarized them in an apt way. Since the dawn of modern racquets and polyester strings there are two things that have stood out the most: Power and Spin. Older racquet models, from wood to the legendary Head Pro Tour 630, has been a lot about feeling the ball. Rallies were long and placement was more important than power. You would manoeuvre your opponent around, create space and win the point that way – often by closing in on the net. Today you can hit a winner from anywhere on the court thanks to better fitness and modern technique (allowed in part by modern racquets, especially larger head sizes so you don't shank the ball), polyester strings (the ball will spin in despite looking like it's going mighty long), and powerful (stiffer) racquets.
Looking at Dominic Thiem beating Pablo Cuevas in yesterday's Madrid Masters semi-final was a great example of what tennis is now – power and spin. But, and this is a big BUT, the match was also an illustration of how complete players need to be to be successful in today's game. It's very difficult to find weaknesses in both Thiem's and Cuevas' games. They're both very versatile players that can hit with both power and feel. And it's absolutely amazing to watch.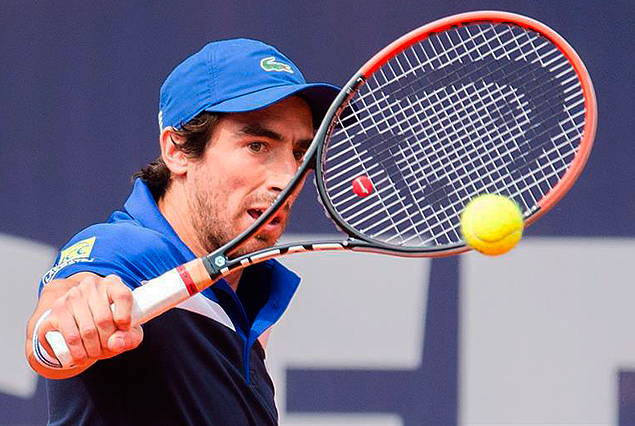 So modern tennis is a in a good place, but what that has to do with the kind of racquet you should choose is admittedly unclear. Like I stated above, you need to choose a racquet that accentuates your strength and reduce your weaknesses and still gives you enough comfort to not have to ice your elbow after every tennis session.
A lot of amateur players drool after the kind of power and spin-driven sticks that Babolat produces to great success. Such as Rafael Nadal's Pure Aero (although he uses an older version of it) or Dominic Thiem's very popular Pure Strike (probably also the older Pure Strike) but then they end up using them and get too much power or arm pain and then they get a classic arm-friendly stick and many shots land short. It's an eternal dilemma, but I think it's a part of a natural evolution of your tennis game.
I'm myself constantly finding myself switching between the Tecnifibre Tfight 315 Ltd and the Yonex Ai 98 and I really enjoy both racquets in many ways but sometimes I just feel like it would be a nice with a little more power such as in a Pure Drive
or Wilson Blade 98
. I don't know if I will give in to this craving or not, but its' tempting. I will probably end up with my old sticks anyway. It's usually the way it goes.
Lots of rambling and not a lot of great advice I know. I'm just curious where you are in your racquet journey and what you're looking for in your next racquet. Please comment below.