Should Andy Murray change his racquet? This question has been on my mind for quite a while and now in 2021, he is testing something new.
I raised the question, "Should Andy Murray change his racquet?" in my interview with racquet maestro Roman Prokes a while back. And this is what he replied:
No doubt in my mind. I think adjusting to the current game is the way to go. If I worked with Andy – a small change could make a difference – similar to what we did with Djokovic. Just a little bit more – 6-7% difference.
I worked with Pete Sampras for a while, and everyone was telling him to change his racquet to a larger head size (from his Pro Staff 85). Keep it in the same style and family of racquets, but get a bit more forgiveness and power.
In the end, after his career, he did.
Wall Street Journal asked me some years back if Federer could win another Grand Slam with his 90 sq inch racquet. I said no. The game had changed too much. And in the end, Federer made the switch and won more grand slams.
If you don't change, you will be left behind.
What do you think about Roman's comment? After all, it worked for Novak and Roger, right?
Murray is testing something new
There have been reports of Murray testing a slightly extended version of his PT57A during the off-season. Just a small change to get him a bit more power without increasing the static weight of the racquet. Murray is already playing with a very heavy racquet as you can see in my post about Andy Murray's racquet specs. The idea in Novak's case was to reduce the static weight and still offer good power. From what I understand, Andy has not really reduced the weight but is just trying the racquet slightly extended to get a bit more power.
Novak found home in an 18×19 string pattern, while Andy is already using a 16×19 pattern and I don't think he can open it up more than that in a 95 sq inch head size.  In my video, I say I'm curious what would happen if he went up to a true 98 sq inch head size, but that might be too much of a move for Andy's counter-punching style of play.
Should he shorten the points?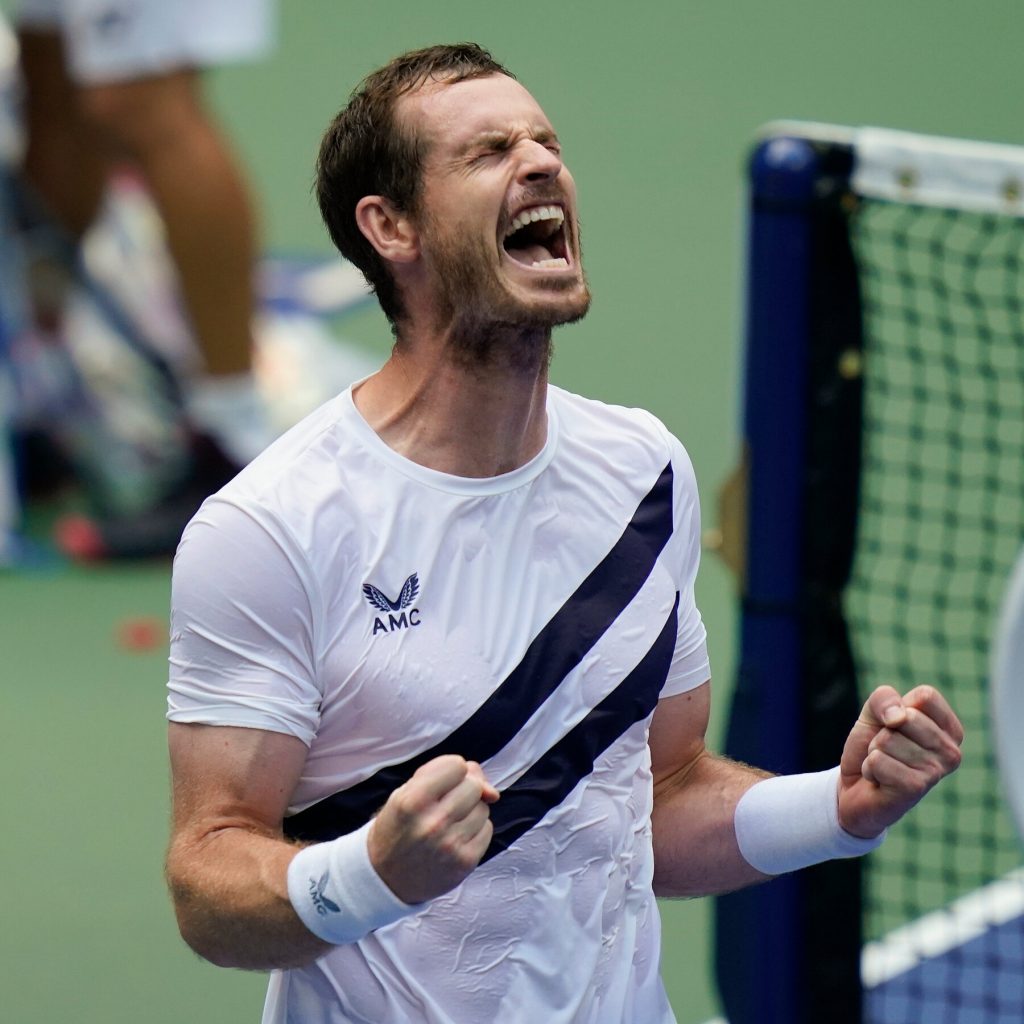 Another point I make in the video is that I think he should look for ways to shorten the points. Coming back from such a major injury as he has, is impressive in its own right, but to be competitive at the top level of the game, I don't think he can keep beating up his body. Andy always loved the physicality of grueling rallies and outlasting the other player. But when the body says no, you need to find other solutions. And I think trying to play more aggressively to shorten the points or find ways to win a few more freebies on his serve would be a way to prolong his career further.
It's not easy to change a game style you have perfected over an entire career. And your game style and technique after so many years of playing tennis on the highest level is usually married to the racquet. But small tweaks in your game and your gear can make a big difference. That's why I am curious to see what Andy brings to his game in 2021.
Update: Andy has pulled out of the first tournament of the year in Delray Beach and accepted a wild card into the Australian Open main draw. Will his body hold during five-set matches? It will be fascinating to watch. I wish Andy all the best for the new year and hope we get to see him back to his former glory. What do you think of his chances?