Here are my favorite oversize racquets. But for SEO purposes, let's say "The Best Oversize racquets". It's obviously a personal opinion 🙂
The Best Oversize racquets in my book are racquets that are not "very oversized". In my definition an oversize racquet is anything above 100 sq inches (which is kind of mid-plus racquets), but that might have changed now as racquets are getting bigger overall. 98 to 100 sq inches is still the one you will see used by the majority of players at your local club.
There are obviously more crazy racquets like the Gamma Big Bubba, which I mentioned in my post Racquets for beginners. Most brands offer oversize racquets going up to 110-115 sq inches, which is fine for beginners, but I think as you improve, you might want something a little closer to the 100 sq inch mark to improve maneuverability and control.
The Best Oversize Racquets in my opinion
I have three racquets I have tested recently that have taken me by surprise with their playability, control, feel and power level. Just well-balanced overall when you usually expect a "rocket launcher" from head sizes over 100 sq inches.
I should also mention the Dunlop CX 200 OS, which I haven't tried, but comes recommended by many. It also has a similar spec range to the racquets I mention.
Wilson Blade V8 104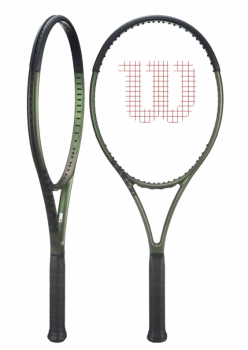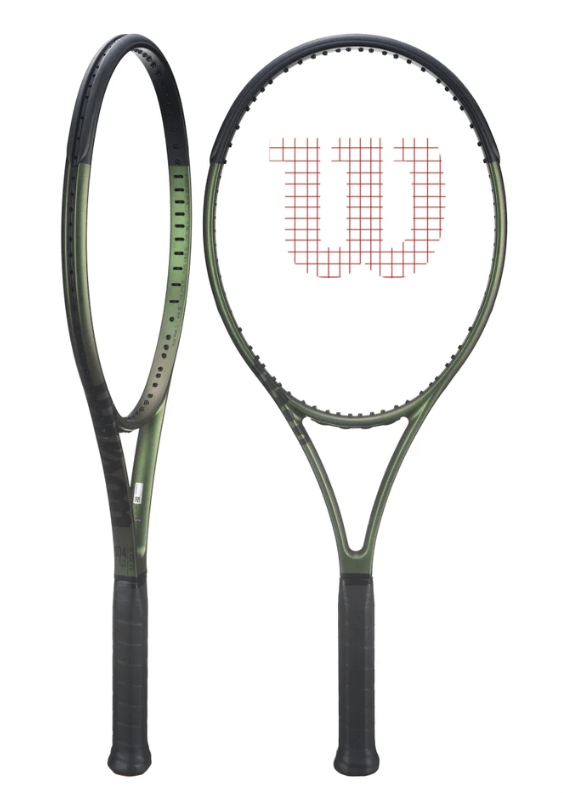 A slightly longer frame at 27.5 inches but maintains maneuverability thanks to a low static weight and swing weight. Low stiffness also which makes it arm-friendly, but not anemic or lacking power. I used this racquet with a poly/poly hybrid (Alu Power and Element), but you can go for a multifilament string if you need more help with depth and even better comfort.
Great frame! Check out my review here.
HEAD Gravity S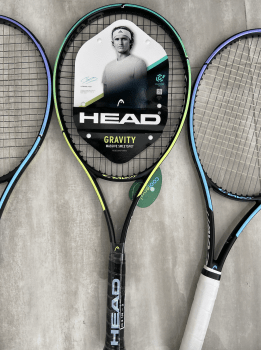 Another frame with a low stiffness but good access to power and spin. The Gravity line is focused on control, but this one offers more power thanks to its thicker beam. Still, not a Pure Drive, but a well balanced racquet.
Donnay Allwood Unibody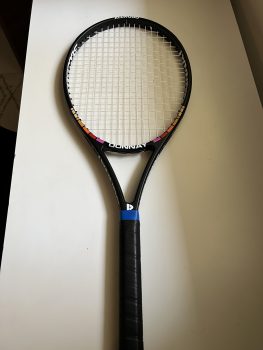 All these racquets have a lower stiffness rating than average, but the Allwood goes all the way down to 50 to mimic the flexible response of wood (hence the name). It's still a powerful and relatively stable frame that offers nice top spin potential and decent control thanks to its 22 mm beam and flexible response.
Summary
Who are these racquets for then? Well, the beauty of them is that they work well from beginners up to the higher intermediate level (and even advanced with some customization). I rather see beginners start with something like these oversize racquets than go for a something that won't last them beyond a certain level.
If you're interested in buying any of these racquets, please check out my affiliates Tennis Warehouse, Tennis Warehouse Europe and Tennis Only.