You are new to the beautiful sport of tennis. What racquet should you play with? Here are my top 3 racquets for beginners.
When you are a beginner or lower-level club player you want a racquet that is forgiving and makes tennis as easy as possible. Control is not as important as a large sweet spot, comfort, and power. You likely want something that is light and easy to swing. This will allow you to focus on grooving those strokes.
You can buy any of these racquets through one of my affiliates Tennis Warehouse, Tennis Warehouse Europe or Tennis Only and I get a small commission at no extra cost to you.
Racquets for beginners
I would look for the following attributes:
Head size: 100 sq inches or more
Weight: 300g (10.58 ounces) or below
Length: 68.6 cm or 27 inches up to 69.5 cm or 27.25 inches
Beam: Thicker than 24 mm
String pattern: 16×19 or 16×18
The key thinking is here is that: it is better to grow out of a racquet than into it. Start with something that feels relatively effortless. As your skills develop, you can either customize it or look for a new one. There are many opinions on tennis racquets for beginners, below are my top picks.
Wilson Clash 108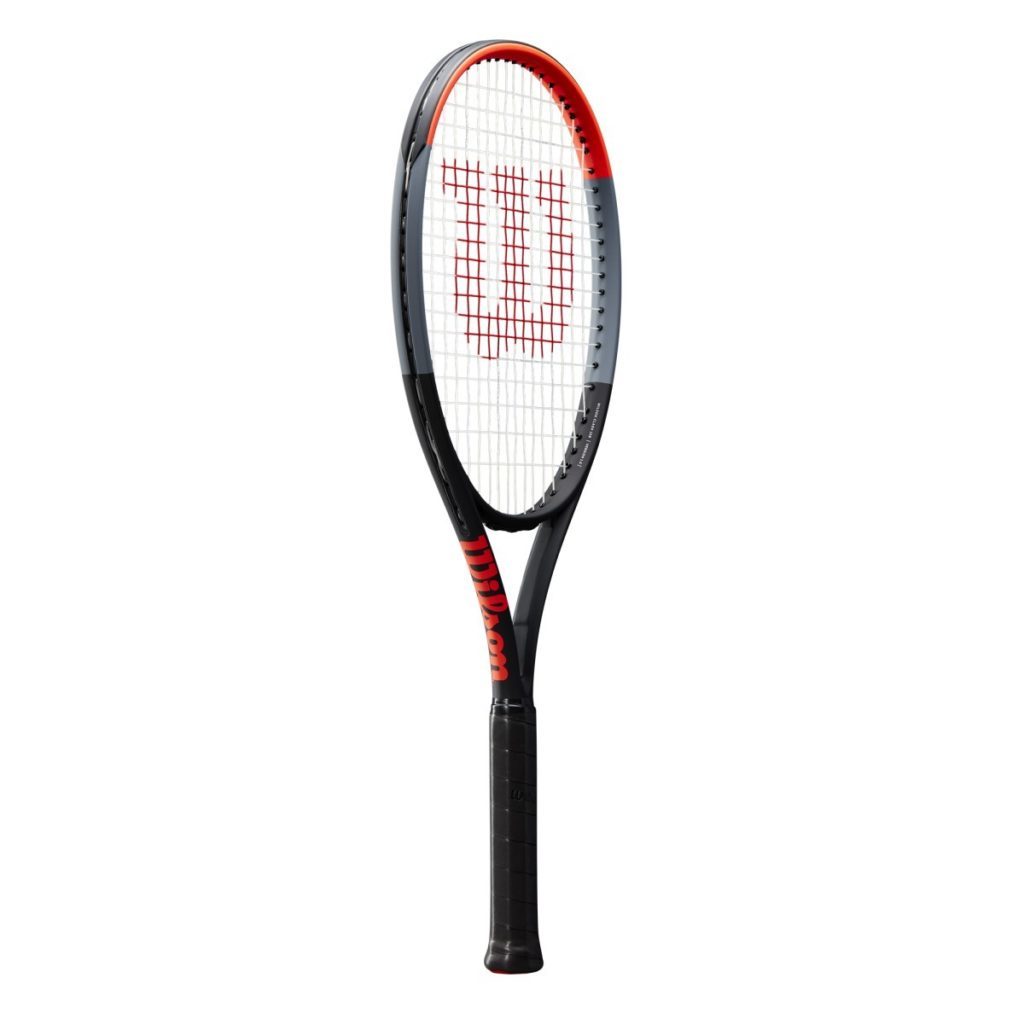 A lot of beginners prefer a larger head size to give them a better margin for error. Although there are racquets like the Gamma Big Bubba
, 108 sq inches is at the top range of head sizes. I really like the Clash series. The low flex rating make the racquets ultra-comfortable and they still provide enough power and spin to be effective with shorter swings.
If you want a smaller head size that feels a bit faster through the air. The Clash 100 (click for my review) or the Clash 100L
are good options.
The Clash 108
is also a perfect racquet for senior doubles players who want a forgiving head size at the net.
HEAD Gravity S
I am testing the HEAD Gravity S right now and I find it to be a great frame for beginners and club level players. I have customized mine (watch the video on my Patreon page) with lead tape and a leather grip to get a bit more weight and stability, but it plays nicely also in stock form.
The Gravity line of racquets is also comfortable, offers an above-average size sweet spot, swings easily, and gives you good power and spin. Together with the Clash line, it is the best new line of racquets in many years in tennis.
You can buy the HEAD Gravity S through one of my affiliates Tennis Warehouse, Tennis Warehouse Europe or Tennis Only.
Dunlop SX 600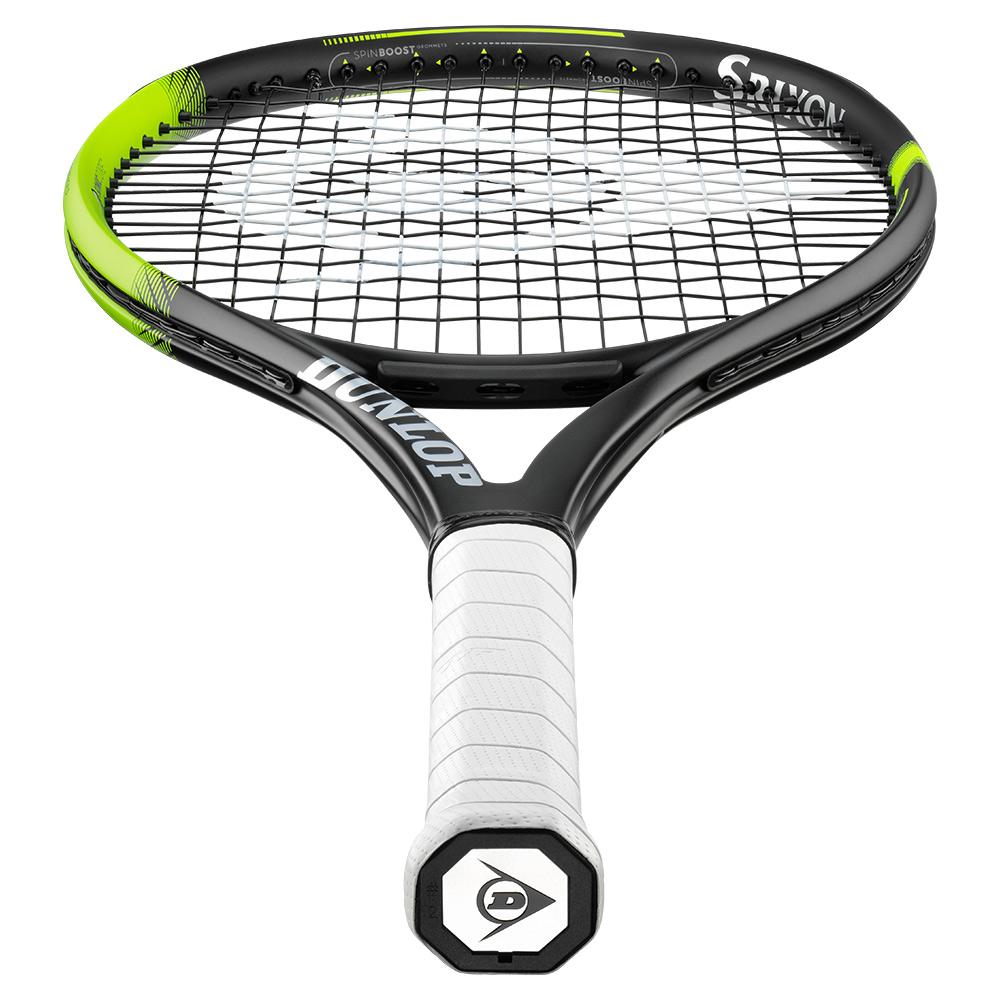 I was quite impressed by the Dunlop SX series in my review. They offer nice spin and power without losing the connection to the ball. There are also a bunch of models to choose from. The SX 600 is the lightest of the bunch and has a larger head size (105 sq inches). It is fast, powerful, and quite comfortable. If you want something with a slightly smaller head size from the same line, I would recommend the Dunlop SX 300 LS.
Summary
The three racquets above are all excellent options for beginners or lower-level club players (up to 3.5 NTRP). They all offer a good blend of spin, power, forgiveness, comfort, and playability. If you want to look at other brands, I would consider the Yonex Ezone 108
or the Babolat Pure Drive 107
.
Please remember that the choice of the string is very important. Below are some articles that might help.
Top 3 Comfort Strings
Top 3 Spin Strings
Top 3 Control Strings
If you want to look at racquets for intermediate players,  I recommend this post.