I have three racquets that I keep coming back to and I wanted to write a post about them. So without further ado, here are my top three racquets right now.
I think there are a few racquets that show that you can combine feel, playability, ease-of-use, power, and control in a meaningful way. I also have a bunch of other favorites, but these are the ones at the top of my list right now for intermediate players.
What unites these racquets is that they do most things well and fit a wide group of players.
My Top Three Racquets – The HEAD Gravity MP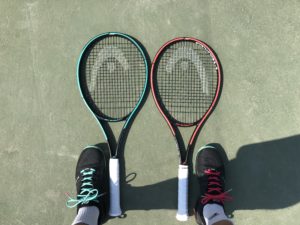 I keep coming back to the HEAD Gravity MP
(link to Amazon). This racquet is easy to use, offers a big sweet spot, great feel, and comfort. Just an all-round frame that will make players of many levels and styles happy. I think HEAD has managed to combine classical feel with modern playability. The whole Gravity line of racquets is just fantastic from start to finish and I like all of them, from MP to Pro. The Pro is definitely the most demanding, while the MP fits the largest group of players.
***Watch my HEAD Gravity review***
You can buy the HEAD Gravity MP from my buddy at All Things Tennis and 5% discount and a free stringing. Just use the code TENNISNERD at checkout!
String suggestion: HEAD Lynx Tour at 24 kg or 53 lbs.
The Clash 100 Tour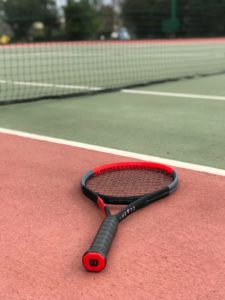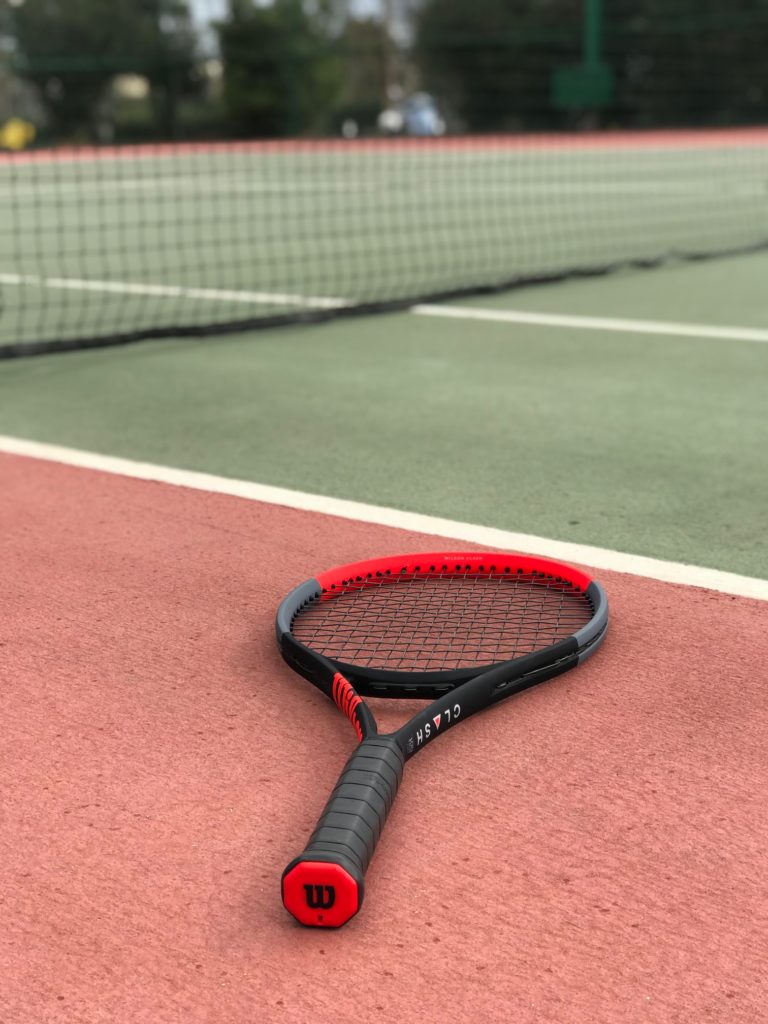 The Wilson Clash was one of the most impressive racquet releases last year. Like the Gravity, it is comfortable yet powerful and spin-friendly. They really found a way to take a thick-beamed spin-friendly racquet and make it suitable also for players with elbow or wrist issues. I also enjoyed the Clash 98 and the 100, but the Tour is my favorite.
Read and watch my Wilson Clash 100 Tour racquet review.
String suggestion if you want good control: Solinco Tour Bite
1.25 at 55 lbs or 25 kg. Read my Tour Bite review.
Prince Phantom 100X 305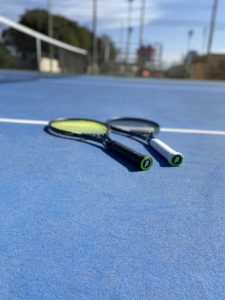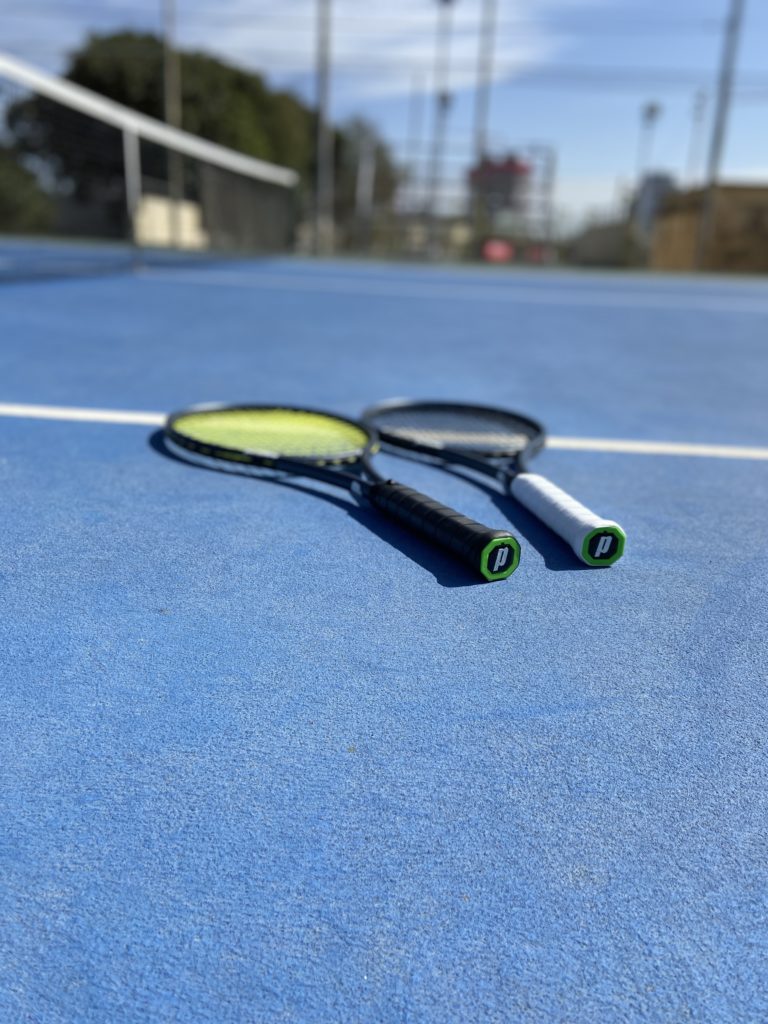 The Prince Phantom line of racquets is another favorite of mine. Plush, spin-friendly, decent power – the 100X has it all. I also like the other racquets in the Phantom line-up – but this one is the biggest crowd-pleaser.
Check out my Prince Phantom 100X 305 Review
Buy the Prince Phantom 100X from All Things Tennis and get 5% discount and a free stringing. Just use the code TENNISNERD at checkout!
String suggestion: The Prince is comfortable enough to handle any polyester string really. I liked it with Solinco Confidential for extra control, but Luxilon 4G Soft
is another good option. I recommend a tension between 23-25 kg (51-55 lbs).
What do you think of these racquets? Have you tried them? Please comment below.