I thought I would try something a little bit different that is making a video about the racquets of the three GOATs – Federer, Djokovic, and Nadal.
The idea of this video was to explain why the three GOATs use different racquets. Federer, Djokovic, and Nadal all have different styles as tennis players and you need a racquet to work with your style of play. That is why the choice of racquet and string matter not only to the pros but also to recreational players. It needs to suit your style, level of play and physical ability.
The race to be the Greatest Player of All Time will be on for a while, but frankly, I find the discussion a little bit pointless. These players are all GOATs and are already in the top three spots when it comes to achievements on a tennis court. Can't we just leave it at that? 🙂
There is a lot of content around the specs of their racquets already on Tennisnerd, but not so much about WHY they use the racquet they do. One of the main reasons is that they got used to that style of racquet in their junior years, but it is obviously mainly because it fit their game so well and felt right to them.
Federer and his Pro Staff
Federer started out with the Pro Staff 85. A difficult racquet to use, but which gives you pinpoint precision and feel when you play aggressive tennis. The Pro Staff Line went from 85 to 90 (where he won most of his slams) and in 2014 he changed to the 97, which is by far the most powerful and easy to use of them. The extra power and spin he can achieve with this racquet have helped him stay dangerous on court and at the time of writing, he has won three slams with the Pro Staff 97.
Federer is an attacking player who needs a racquet with a good balance of power and control. He needs the power to finish off points, but also directional control to be able to go for the lines. The stability of the Wilson Pro Staff RF 97 Autograph, will help him to pick up balls from the baseline and keep the opponent on his toes.
Read more about Federer's racquet.
Nadal loves spin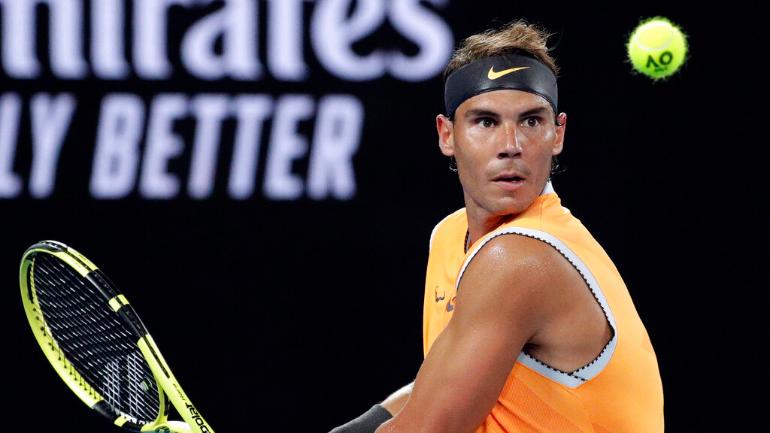 Rafael Nadal learned how to hit with a massive amount of topspin early in his tennis career. His uncle taught him that by doing so he gets himself a better margin for error and would make fewer mistakes. Besides, a ball loaded with topspin is not as easy for the opponent to attack. Nadal took this to extremes and often played two meters or so behind the baseline and chased down every ball. He played the margins and made it extremely difficult for his opponents to win a point. This style of play worked well for him and he became the legendary "king of clay". But in recent years he has become much more aggressive as a player and is now a threat on all surfaces.
Nadal always used a 100 sq inch racquet that gave him a nice margin for error and the ability to produce a lot of spin on his shots. He started with the Babolat Soft Drive, moved to the Pure Drive and since 2004 he has played with the Aero Pro Drive – an aerodynamically designed racquet made for spin.
Read more about Rafael Nadal's racquet.
Djokovic is all about control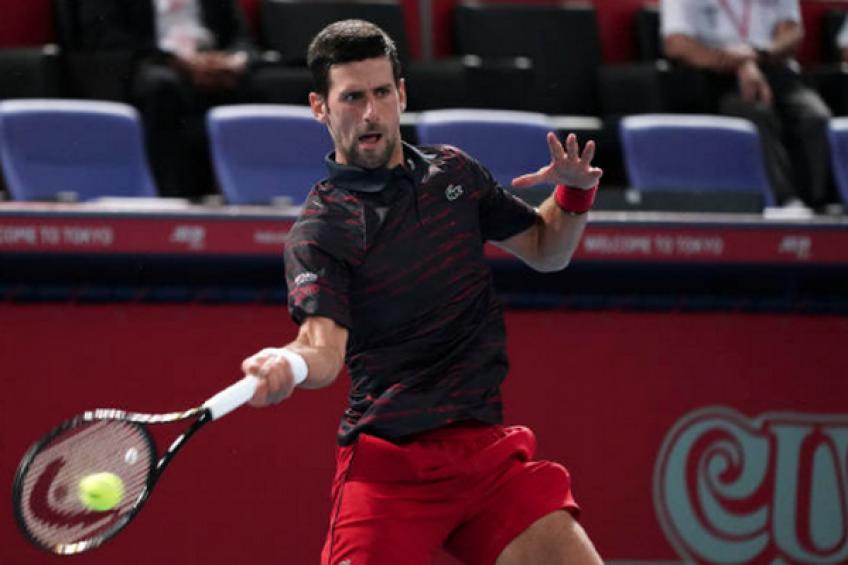 Djokovic plays tennis like a game of chess. He needs a racquet that gives him precision, stability, and feel. In his younger years, he used the HEAD LM Radical Tour, then he switched to the Wilson H22 before he got back to HEAD again with a racquet called the PT113B (based on an older Radical racquet). In 2018 he made some changes to his racquet, he changed the mold slightly, extended it, reduced the weight and changed string pattern from 18×20 to 18×19. This gave him a bit more free spin and power.
Djokovic uses the most controlled racquet of three GOATs and he plays a very precise game of tennis where he holds his opponents at bay with excellent depth. He is a master at covering the court and turning defense into offense.
Read more about Novak Djokovic's racquet here.
Watch the video about the three GOATs