Frances Tiafoe has just played a highly competitive match against Novak Djokovic. But what is Frances Tiafoe's racquet?
Frances Tiafoe is a talented all-court player with great touch and pretty much no weaknesses in his game. Still, you could argue that he hasn't taken his potential all the way just yet. He is currently ranked #64 in the world and has won one title in his career (Delray Beach in 2018). What is Frances Tiafoe's racquet? Tiafoe is using the Yonex Dual-G VCORE Pro 97 where he skips one cross string from the 16×20 pattern to turn it into a 16×19 pattern. He endorses the Yonex VCORE Pro 97 310, which is a good racquet in its own right.  Check it out on Tennis Warehouse or one of our affiliates such as Tennis Only and Tennis Warehouse Europe.
He string his racquets with Yonex Poly Tour Pro 1.25 (same string as Nick Kyrgios but different gauge). He adds lead tape at 3 and 9 to get his racquet up to the following specs according to Impacting Tennis as of 2018.
Frances Tiafoe's racquet specs
Weight: 313 g
Balance: 32 cm
Estimated strung specs: 335g
Balance: 33 cm approx (a bit more head-light with overgrip)
Swing weight: 330-ish
What is Frances Tiafoe's Racquet?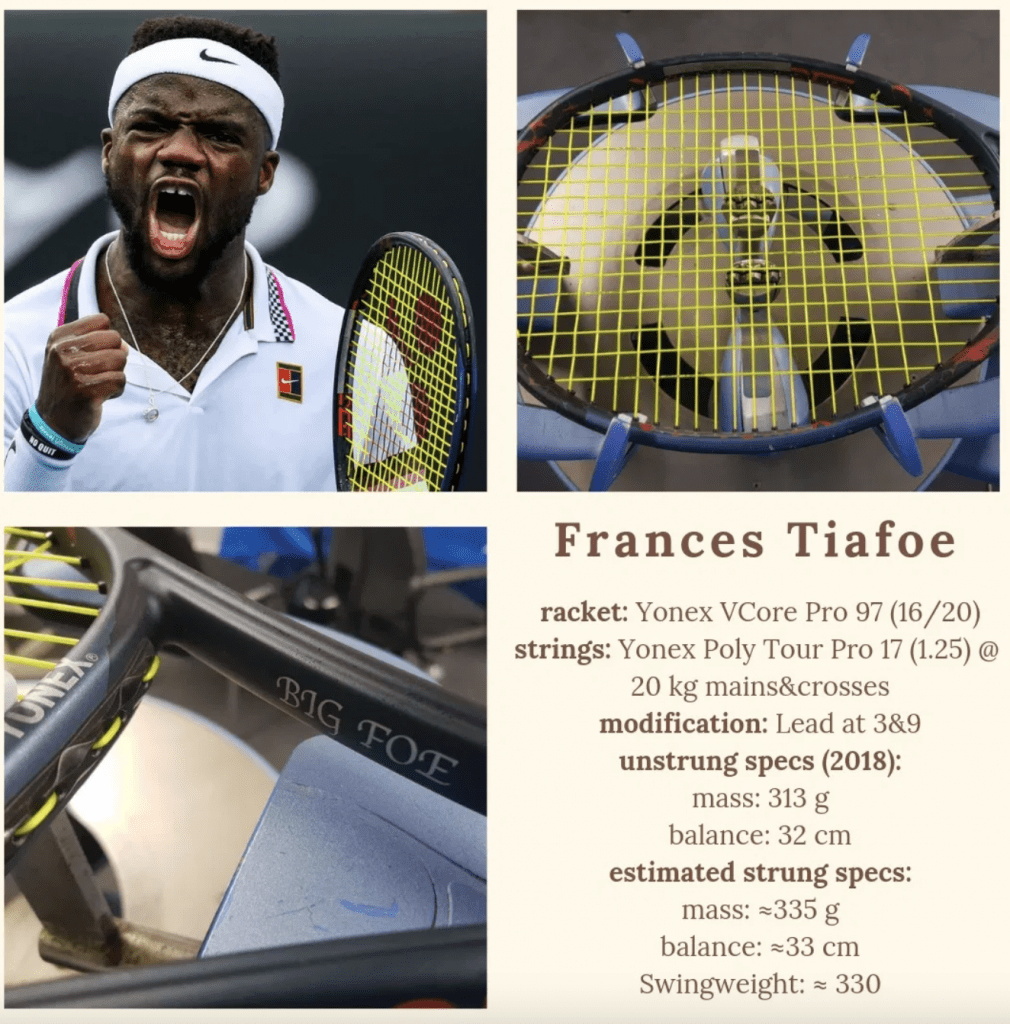 Tiafoe's racquets are painted to look like the Yonex VCORE Pro 97 310g, but is a pro stock racquet with a paint job with a different layup and mould underneath. His specifications are pretty light for a pro player racquet, but looking at his slightly unorthodox technique with shorter swings on the backhand side and a quite strange take-back on the forehand side,  it seems to make sense. His tension of 20 kg (45 lbs) is quite low and will help him to achieve free depth without such a heavy racquet. It again shows how personal racquets specs are even on the highest level of tennis.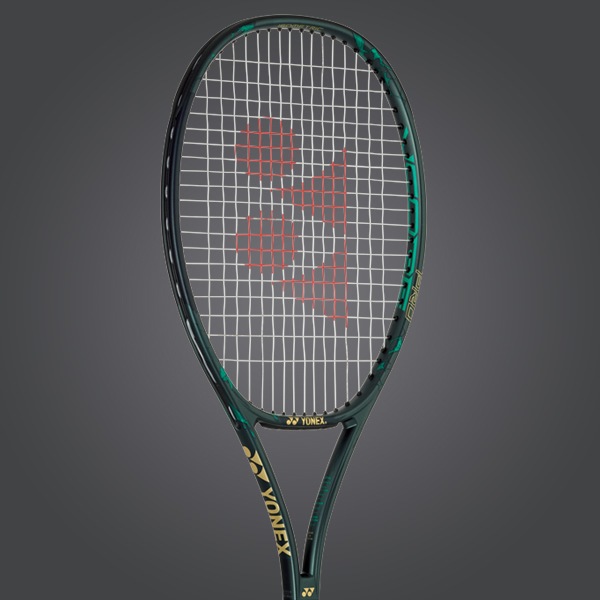 The Yonex VCORE Pro line is an excellent choice for advanced level players who can generate their own pace and likes to attack the ball. I have reviewed the 2018 version here and the 2019 HD VCORE Pro here.
What do you think of Frances Tiafoe's future chances on the tour? Can he have a good 2021 and advanced on the rankings?