The Wilson Blade SW 102 Autograph racquet specs and design are now published by Wilson Tennis. Let's have a look!
I wrote about the Serena Williams Autograph racquet in this post and it turns out the specs I wrote about there, check out well. I based those on the limited edition prototype racquet that Wilson released a while back. This is what Serena Williams said about the process behind the Wilson Blade SW 102 Autograph racquet:
"I love my previous Blade tennis racket, and it's been a huge part of my game, but I knew I needed to make adjustments," said Serena. "A tennis racket is such a sensitive thing. I talked with Wilson about wanting more control and what that could look like, and importantly, feel like. So we got to work!"
Serena and Wilson LABS co-developed and play-tested nine different 102-inch prototypes before ultimately landing on the final design for the Blade SW102 Autograph racket. "While the process was long, we ultimately designed exactly what I need for my game," shared Serena. "I've had this new racket in my hands for most of this year, and it just feels right."
Check out and buy the Wilson Blade SW 102 from Wilson's official website.
Wilson Blade SW 102 Autograph – Specs and tech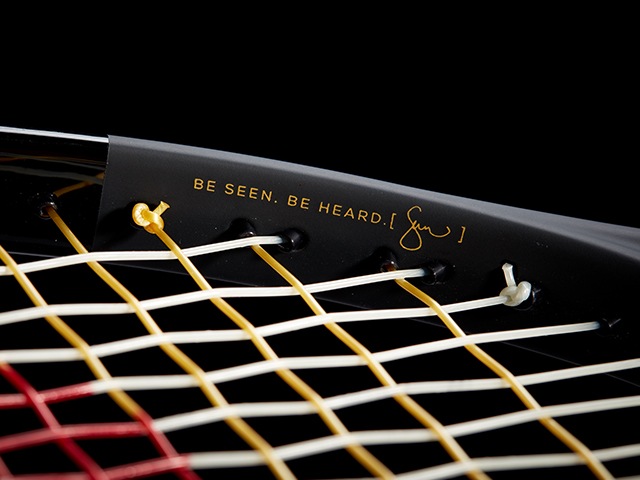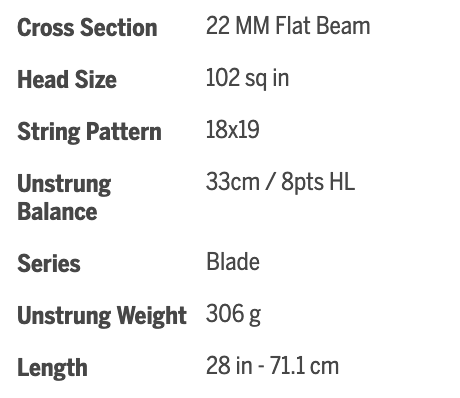 As you can see above, this is not a racquet for the faint of heart. The XXL length, the balance, it must create a significant swing weight. (Sadly, I have not found any info for the swing weight yet, but it should come pretty soon.)
The major spec change from her previous racquets is the smaller head size. This will give her more control. Wilson LABS engineers modified the racquet's flex points along the string bed and the frame to increase the control. Wilson racquet engineer Ron Rocchi said the following:
"We took the same stiffness and feel she loved in her previous racket and re-engineered it into a smaller geometry," explained Ron. "With a smaller frame, you naturally add control."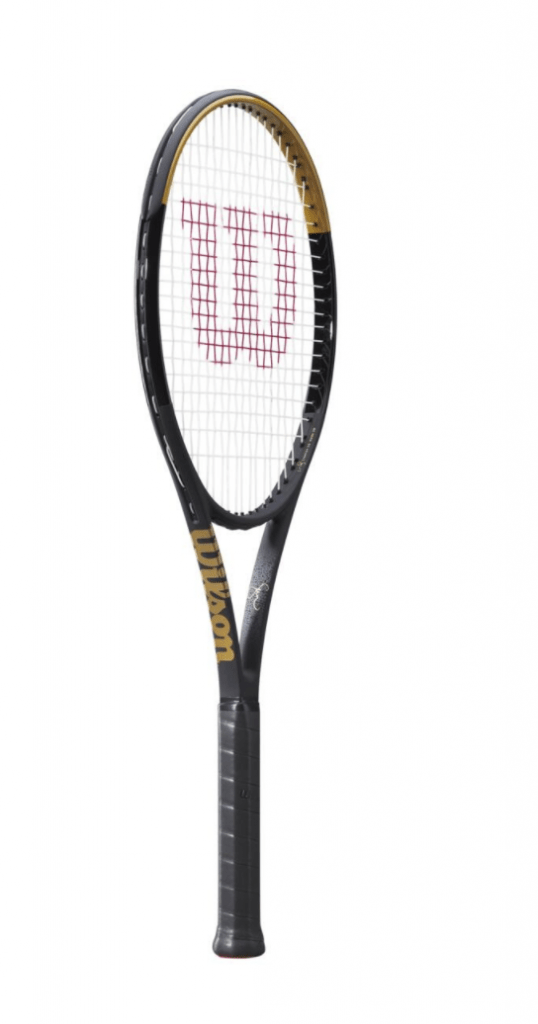 The racquet comes with Countervail dampening technology, similar to her previous racquet, but different from the Wilson Blade V7 series. I hope to be able to test and review the racquet in the near future. It seems to work well for Serena so far, in a few hours she will play her US Open quarter-final match against Tsvetana Pironkova.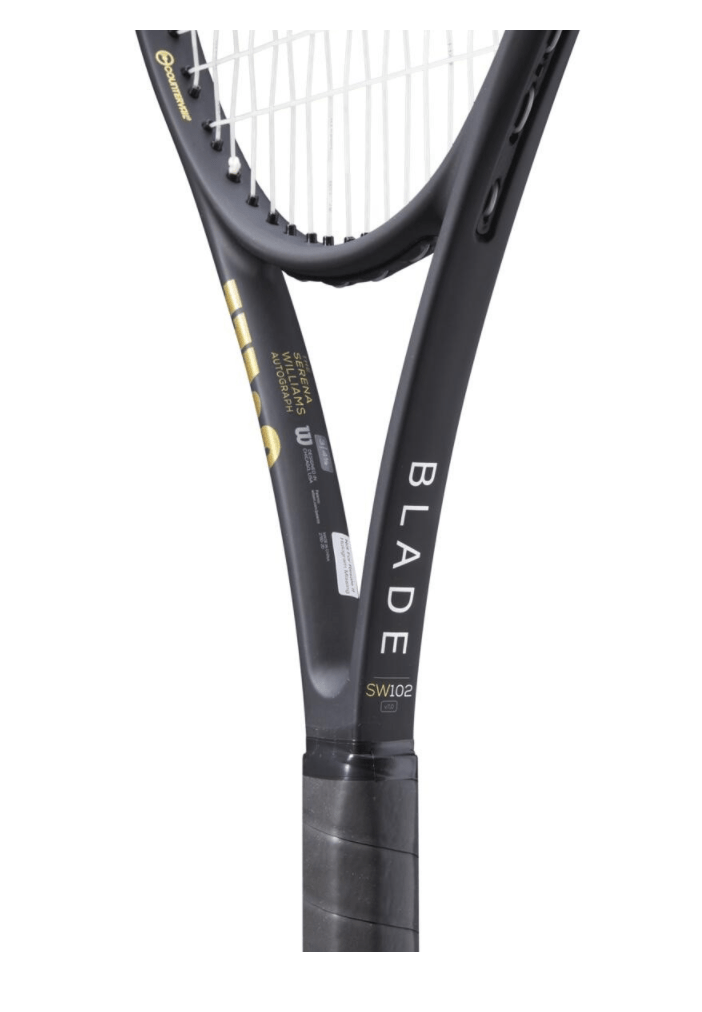 What do you think of the new Wilson Blade SW 102 Autograph racquet?