I was never a fan of the Burn line. They always felt pretty stiff and unresponsive to me. But this Wilson Burn 100 V4 review surprised me.
I play-test and review a lot of racquets every year. And many of them are in a similar spec range since the standard club player racquet has become a 100 sq inch, 26 mm beam, 300g, 7 pts HL, 70 RA stiffness unstrung. Or something along those lines. That's why it's not always the most exciting frame to review unless it comes with some innovative design or tech, like the Prince Twistpower for example. The Wilson Burn 100 V4 has no real technology claim besides:
Lightweight, head-light frame blends power, control, and maneuverability
Parallel Drilling provides consistent, more forgiving string bed response
High-Performance Carbon Fiber offers increased frame stiffness for explosive power
New orange bumper guard adds lightweight protection for racket hoop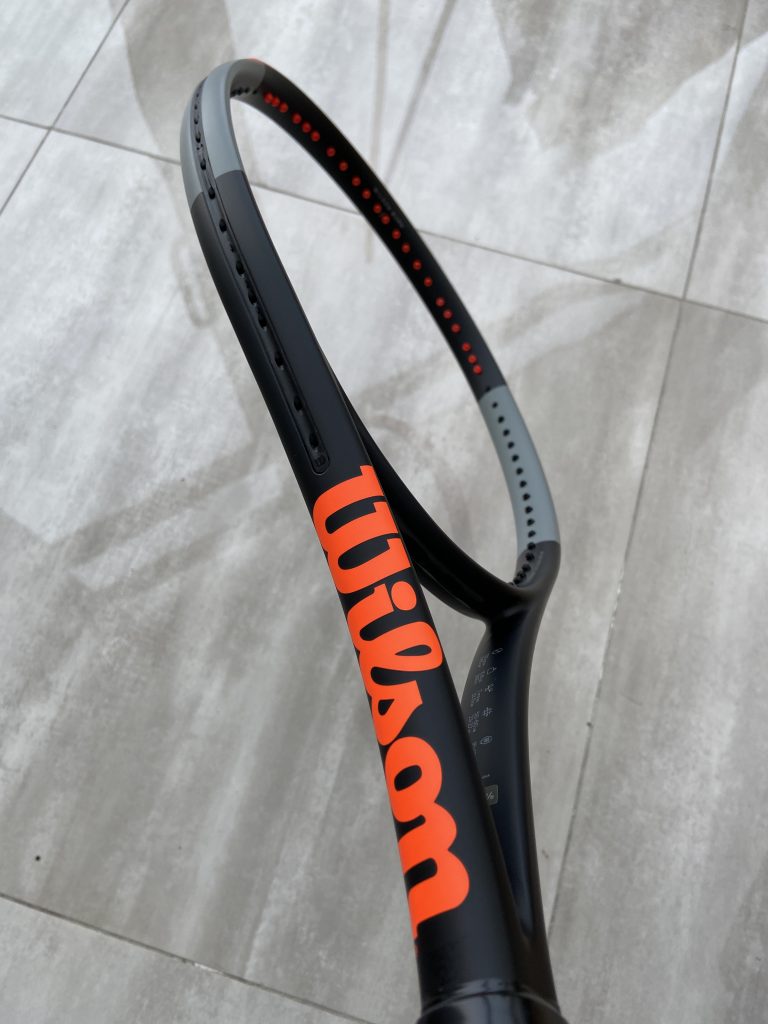 Nothing really out of the ordinary there, right? But let's look at the specs.
Specs
| | |
| --- | --- |
| Cross Section | 23-25-23 MM Dual Taper Beam |
| Head Size | 100 sq in |
| String Pattern | 16×19 |
| Strung Weight | 316 g |
| Length | 27 in – 68.6 cm |
This is from Wilson's website. The stiffness I have seen on Tennis Warehouse is 71 RA strung, which is not as high as the Wilson Ultra 100 V3, but pretty stiff. I think players who have issues with their elbow, shoulder or wrists, should generally avoid racquets with a stiffness above 65 strung. This of course also depends on racquet layup, player technique etc, but as a guideline.
I strung the racquet up with Luxilon Alu Power 1.25 gauge
at 55 lbs or 25 kg. My strung specs were: 318.4g, 33 cm balance and 314 swing weight. This means the racquet was pretty much ON spec, which I was quite happy about.
How does it play?
I was playing this alongside the Clash 100, which I am going to revisit in another review. I thought it would be interesting to compare the racquets because they have somewhat similar specs and really similar design. I don't really understand why they made the Burn so close in design to the Clash.
Despite the similar design, my feeling was that the Burn would feel too stiff and the Clash too flexible. After my first 30 min of hitting I had to adjust those feelings. The Burn felt a lot more comfortable than its stiffness rating. Not sure if it is the 23 mm dual taper beam that helps the comfort, but I did not sense any discomfort (and I do have a somewhat sensitive elbow). Another thing that surprised me was how well it handled flatter shots. I felt like I could swing out with good confidence.
Still, this is a racquet for NTRP 3-4 and I normally play with much heavier frames, so I did lack weight on my volleys and groundstrokes. But I would choose the Burn over the Ultra 100 or even the Clash. I do still enjoy the Clash because of its ultra-plush (see what I did there?) feel, but I don't get quite the same confidence on my flatter shots with that frame. It just requires you to add more spin on the ball.
Summary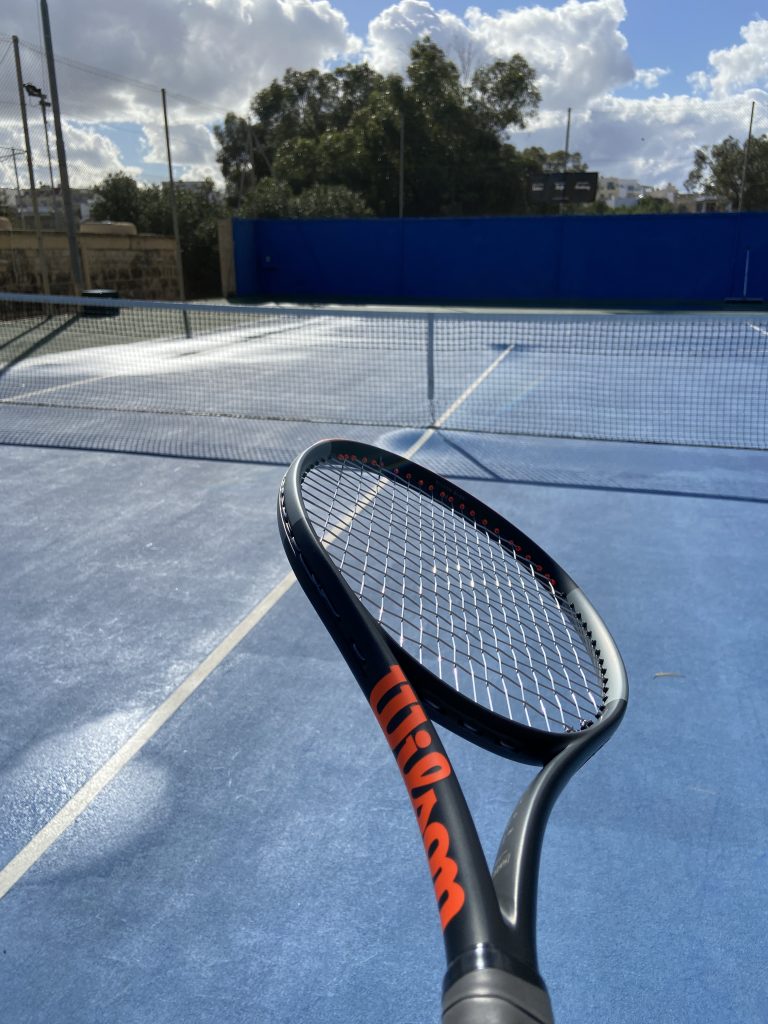 Let's look at the pros and cons of the Wilson Burn 100 V4. It's my favorite Burn racquet so far and my pick of the tweener pile right now along with the Dunlop FX 500.
Pros:
Easy to swing
Free spin and power, but not excessive amounts
Better comfort than expected
Cons:
More advanced players would like more weight for stability
Not a control frame
Oh, I forgot a strong benefit of this frame, the list price is 149 USD! That's a great price for a new frame.
Have you tried the Wilson Burn 100 V4?