The Yonex Ezone 98 Tour 2022 review is here. You can watch it below or read my opinions about this new Tour racquet.
Yonex Ezone 98 Tour 2022 Review
I tested this racquet together with a few other players, and I think we're all in agreement overall. This is a great frame. It's more comfortable than the predecessor and has the same excellent control as the regular Ezone 98. However, Nikki and I discussed during our play-testing session (see the video below) whether it's necessary to have a Tour version where the main difference is the weight. Nikki argued, and I agree, that the lighter version gives you room to customize your racquet to your preferred specification. Nikki did so with his Ezone 98 and found that adding 5-6 grams at the 10 and 2 locations helped his game. And although he liked the Yonex Ezone 98 Tour, he preferred his customized Ezone 98.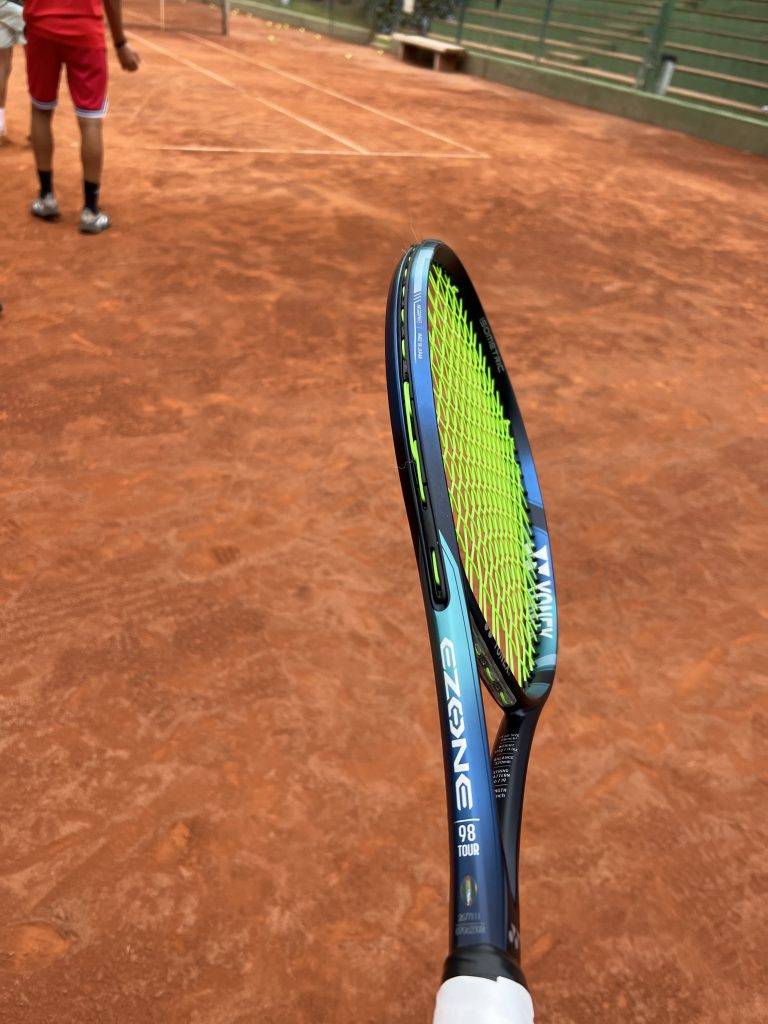 Specifications
Head Size: 98 in / 632.26 cm
Length: 27in / 68.58cm
Strung Weight: 11.7oz / 332g
Balance: 12.99in / 32.99cm / 4 pts HL
Swingweight: 332
Stiffness: 64
Beam Width: 23.5mm / 24.5mm / 19.5mm
Composition: 2G-NAMD SPEED/HM Graphite
Power Level: Low-Medium
Stroke Style: Medium-Full
Swing Speed: Medium-Fast
Racquet Colors: Blue
Grip Type: Yonex Synthetic
String Pattern:
16 Mains / 19 Crosses
Mains skip: 8T,8H
As you can see from the specifications, it's quite a heavy racquet. The target group is advanced players who like stability and weight on the frame. Most players will likely prefer the standard Ezone 98, but I know plenty of players who like a little extra weight and don't want to bother with customization.
This is the key phrase about the technology inside the racquet from Tennis Warehouse.
In addition to widening the beam for extra stability and power, Yonex adds 2G NAMD SPEED to the graphite layup, resulting in increased pocketing and better ball feedback. The RA-stiffness is also a smidge higher than the previous version, resulting in a slightly crisper feel without compromising the plush feel for which Yonex player's racquets are known.
 How does it play?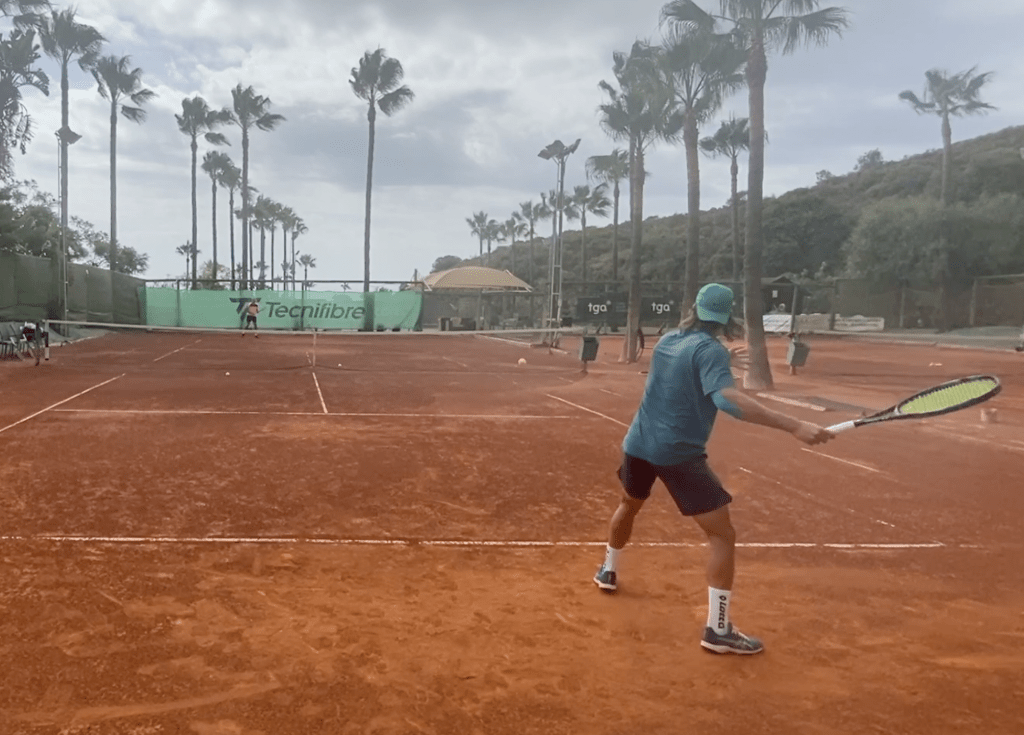 Despite the abovementioned higher stiffness rating, I feel like this racquet plays more comfortably than the 2020 Ezone Tour, which I loved but thought was too uncomfortable. This one feels more dampened but is not without feeling. It doesn't take long to realize that this is a clear improvement over the predecessor.
There is not much to complain about here. Nikki felt the weight could have been more centered towards the head, but he likes a beefy racquet with weight in the strike zone. I thought the Ezone 98 Tour was quite maneuverable for its weight, and it's definitely a racquet I could take into a tournament. It did pretty much all things well. I didn't get a complete WOW experience, but I also have a hard time finding negative things to say about the racquet. I can agree with Nikki that for the swing weight, I prefer more weight in the head compared to the throat. But it's not like the racquet is unstable or not solid enough. That's more related to the impact feel.
So. This is a straightforward but slight improvement over the 2020 Ezone Tour. Better comfort and responsiveness from the frame and plain and simple: an excellent racquet for advanced players.
Watch our review below or get a demo at Tennis Warehouse.