Luxilon Alu Power is one of the most iconic strings on the tennis market. If you have played it you understand why. Now it is time for Luxilon to bring out some new colors for Luxilon Alu Power.
Tennis players of all levels are more keen to add some element of personalization and customization to their tennis gear. Either through customization companies such as Ring&Roll, P1, or Unstrung customs, or just by choosing the design of their tennis racquets through the Wilson Custom program. So it is definitely natural that more tennis strings come out in a variety of colors. The first alternative color for the string was ice blue (read my review) and now it is time for some new colors for Luxilon Alu Power, namely blue, green, lime and red.
What is interesting about strings is that different colors usually makes the string play differently. In the case of one of my favorite strings, Volkl Cyclone
, this is really apparent. The black string plays deader and lasts a bit longer, while the yellow string softens up quicker, but is also more spin friendly. I have no idea how the different colors will play for Luxilon Alu Power, but the Ice Blue edition
certainly played livelier than the standard Luxilon Alu Power Big Banger
.
New colors for Luxilon Alu Power – Do we need them?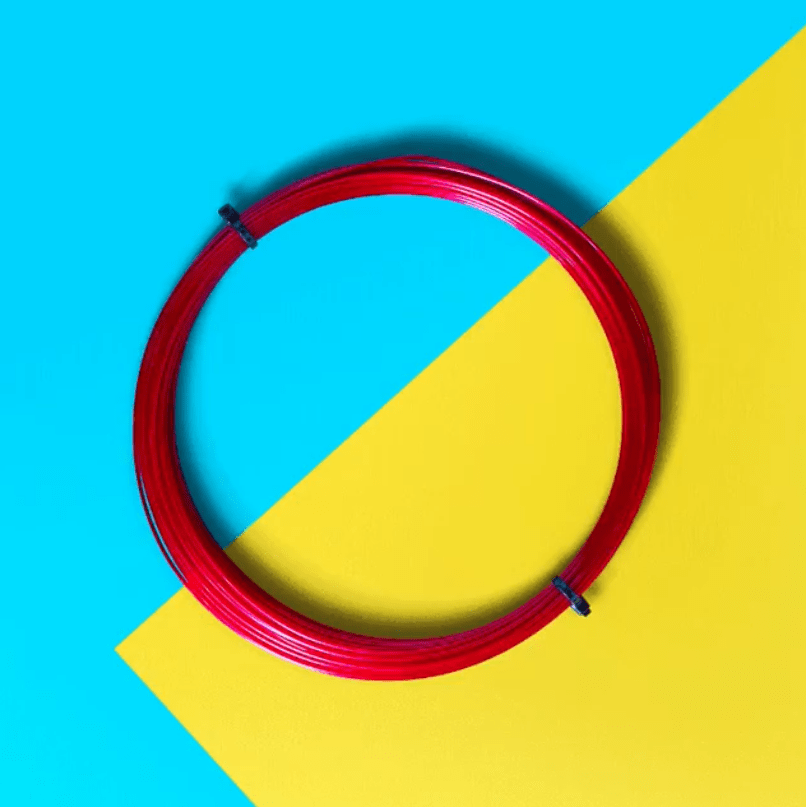 This question is a bit strange, I admit, but as an old-school guy I think the abundance of choice in products gets a bit ridiculous at times. On the other hand, some people want strings that match their racquet, so why should I complain that there is more choice? And I do agree that some racquets just look better with a certain color of string so I am pretty sure the market is there.
I think Solinco made a good decision when they made their bestseller Solinco Hyper-G
into a fluorescent green color. It may not be everyone's top choice, but considering how well it plays and how many professional players use it, the recognition factor is high! Having a silver string like the standard Luxilon Alu Power does not stand out much, but Luxilon has an easy time selling products anyways since it is the most used string on the ATP World Tour.
It will be exciting to test the different new colors for Luxilon Alu Power and see if there are any variations in the way they play. More to come on TennisNerd of course!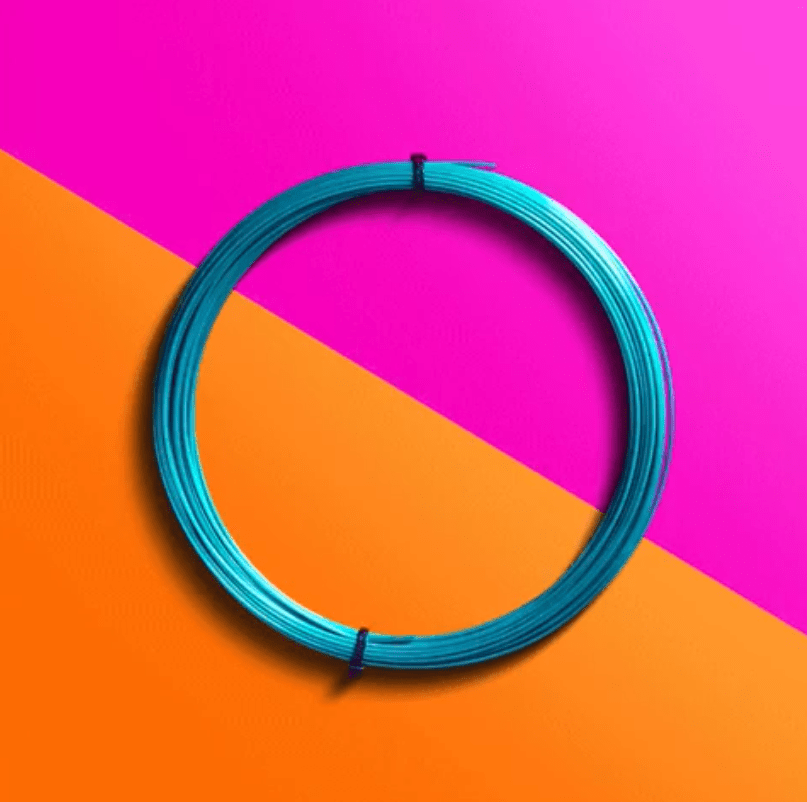 Are you curious to try the new colors for Luxilon Alu Power? Please comment below!
***
Do you like Tennisnerd? Do not miss a word or video by stalking us on social media. Every like and follow is appreciated!

YouTube
Instagram
Twitter
Facebook Page
Amazon Influencer
Buy tennis gear
EU
Racquet Depot
Pro Direct Tennis

USA
Tennis Express
Do It Tennis
Amazon.com
Racquet buying guides
Here is a great racquet buying guide to get you started.
What tennis racquet should I buy?
Top tennis racquets to buy right now
The Gear of the Year 2017
The Gear of the Year 2016
Tennis racquets for juniors
Tennis racquets for kids
Popular posts
What the ATP pros play
Questions about pro stock tennis racquets
Is a pro stock racquet better than a retail one?
Do professional players change racquets?
Racquet Commitment Issues