I was sent a couple of samples of the new Yonex Poly Tour Rev string. It's firm, bright-orange, shaped, and spin-oriented.
I strung up the Yonex Poly Tour Rev string in my Yonex Ezone Tour at 22 kg or 49 lbs and I have hit with it twice. It was easy to install, has a glossy coating on it call SIF which is supposed to improve string movement and spin generation, and looks pretty good in the Ezone Tour although I generally prefer the look of bright green or yellow strings.
Yonex Poly Tour Rev comes in three gauges: 1.20, 1.25, and 1.30. Their flagship string Yonex Poly Tour Pro also has a 1.15 gauge string, otherwise, they generally stick to the standard ones. I got the 1.25 gauge for this play-test.
What is SIF?
SIF stands for silicone oil-infused Filament technology. The idea is to increase the snapback of the string which will increase spin potential. "SIF Technology with a unique pentagonal structure allows the string to move faster than conventional models, increasing spin" reads the marketing text.
How does it play?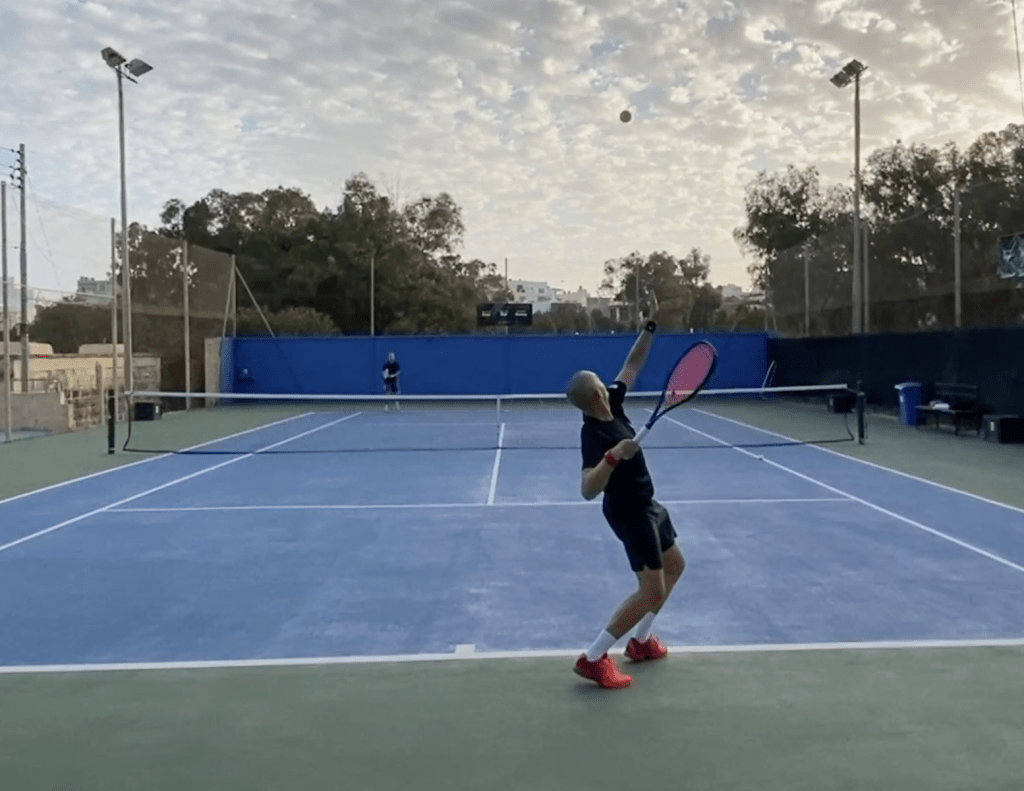 The string is listed as firm but felt pretty soft to me. Not soft as in "mushy", but generally comfortable for a spin-focused poly. It felt nice on impact. The spin potential is good, but nothing out of this world after a few hours of hitting with it. I actually felt like I got a bit more rotations on the ball from strings like Solinco Hyper-G Soft or Toroline Caviar. Shots I usually feel confident with were going slightly long. Those were my initial impressions at least. I will restring it at a slightly higher tension and see how it plays.
I did enjoy the comfort and the feel of the string, but I didn't experience "the bite" of my favorite strings so far. It will be interesting to see how the string performs in another racquet.
A full review of Yonex Poly Tour Rev is to come as soon as I have had more time with it. If you have tried this string, please share your impressions below.