If you aren't subscribed to my YouTube channel, I would be very happy if you did. I have published my Australian Open 2022 predictions there round for round.
It's been a great event so far and the Quarter-finals were no different with several hard-fought matches. Nadal battled both heat, a weird stomach and Denis Shapovalov (who has made the switch to the Ezone 98) and managed to win in five sets. It's clear from both match comments and the fifth set playing level that Shapovalov still has some growing up to do.
Matteo Berrettini had a similar journey to Rafa. He won the first two sets, lost the next two, but was the stronger player in the 5th set against Gael Monfils. Monfils (who currently uses Artengo racquets and apparel) commented that he didn't like his decision making in the fifth set but that he still believes he can have a breakthrough in a grand slam.
Medvedev was 2-0 in sets down against Felix Auger-Aliassime, but came back to take it in five highly entertaining and competitive sets. Good sign for Felix in terms of playing level, not sure about his winner mentality.
It was a day where mental strength and unwavering belief was the key ingredient to win. Only Stefanos Tsitsipas on the men's side played so well that he made Jannik Sinner (far from ordinary) look ordinary.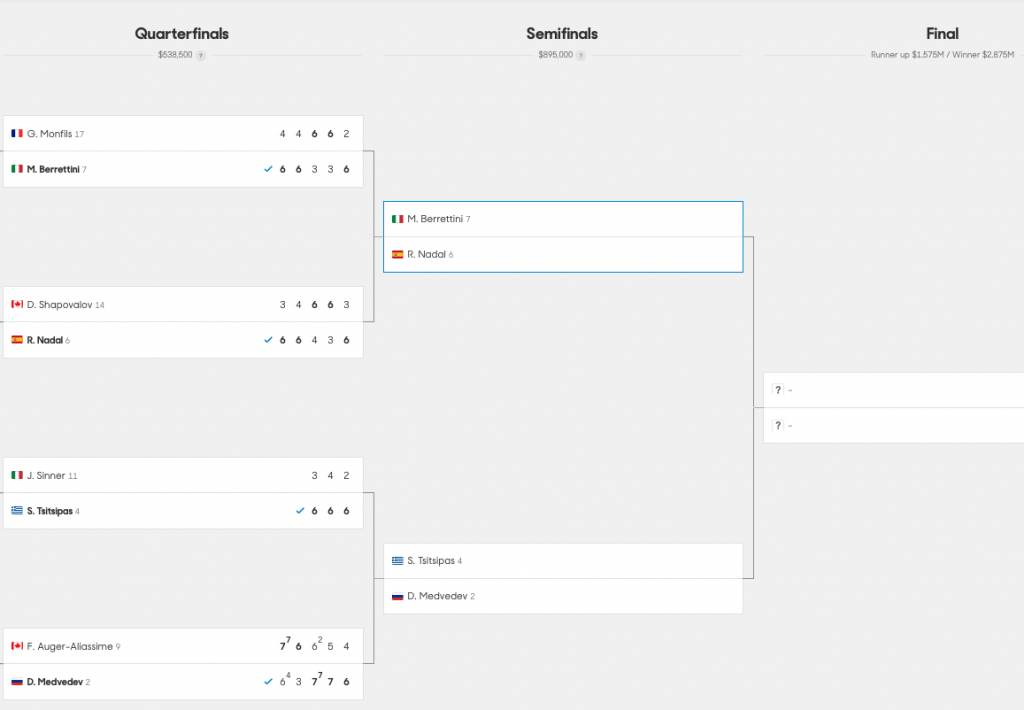 This setups up an exciting pair of semi-finals on the men's side (my predictions in bold):
Medvedev vs Tsitsipas
Nadal vs Berrettini
You will find the head-to-heads and more thoughts in my video below.
Women's semi-finals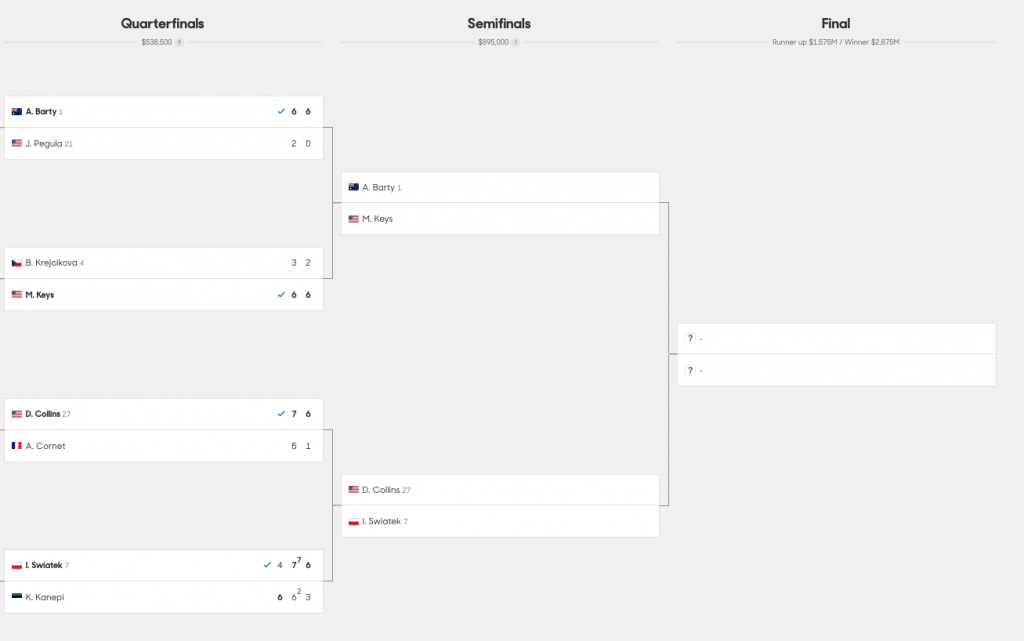 Ash Barty has been the shining star of the Australian Open 2022. She hasn't been trouble in any match and Jessica Pegula didn't bother her much in the quarter-finals.
Can Madison Keys threaten the world number one? Yes. She has had a remarkable tournament and played some of her best tennis in years. If she plays well she can outpower Barty in their semi-final, but I'm still going to predict Barty to come away with the win.
Danielle Collins played her best match of the tournament against Alize Cornet. She played aggressively and despite her risky style, she didn't make that many mistakes. Iga Swiatek on the other hand was far more troubled in her match against Kanepi and didn't player her best tennis. Still, she was the stronger player when it mattered and hopes to find better form against Collins. I will still go for Swiatek in their semi-final.
What are your semi-final predictions?