Nalbandian returns! David Nalbandian doesn't return to the tour as a player, but as a coach to Miomir Kecmanovic!
Real tennis nerds can't help but enjoy the game of David Nalbandian. His fierce groundstrokes even managed to overpower the best players in the world at times in dominating fashion. But his mental and physical stamina were perhaps not as good as his talent and ball-striking ability were impressive. How can he translate his on-court skills and learnings about the game into coaching Kecmanovic? Well, this will be interesting to see. There's no denying that Kecmanovic is a talented player with a big game.
Kecmanovic won his first title in Kitzbuhel last year (2020) and is currently ranked #41 in the world. This is what he said about working with Nalbandian according to the ATP Tour website:
"It means a lot to me to have David with me now. He was one of the best of his generation and his experience could really help me a lot. I watched him play for many months on television. I remember a lot of his matches, seeing them on YouTube, when he beat the Big Three. That was incredible."
"I hope to be able to work with him a lot. He's already mentioned some ideas to me. I hope to go far this week, but it's important to learn, to be able to progress and we'll gradually change and the results will take care of themselves."
"I'm happy to be involved in tennis again in some way, being with Miomir and trying to contribute and help with what they need and for him to grow as a player," Nalbandian said.
Kecmanovic's racquet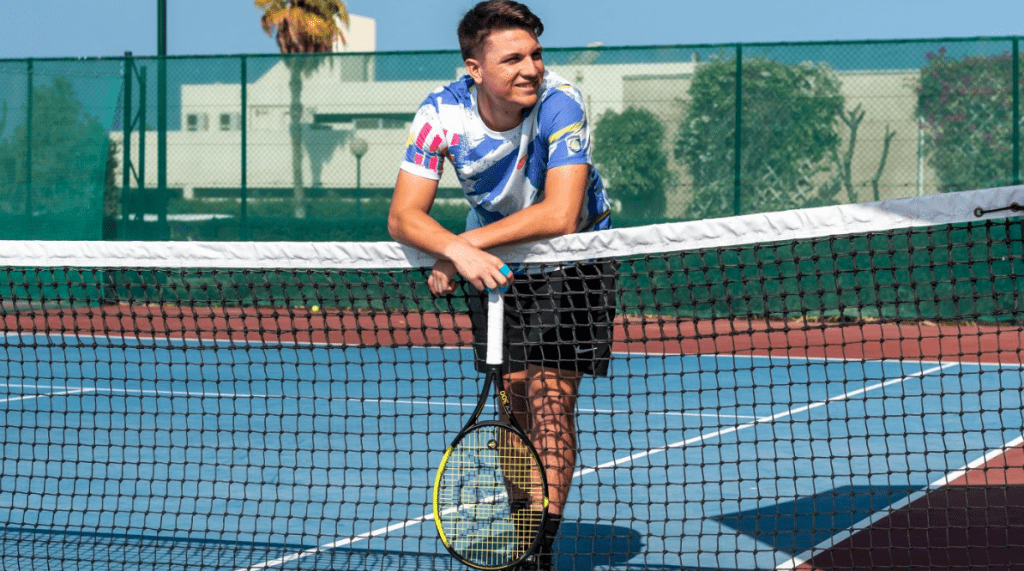 Kecmanovic used to play/endorse the Babolat Pure Aero Tour, but has recently made the switch to the Dunlop SX 300. (Click for my review). He is playing with the SX 300 (likely customized) strung with Dunlop Explosive Spin. Kecmanovic has signed a three-year deal with Dunlop.
Head of Tennis Division for SRI, Ken Yamamoto said: "Kecmanovic is an incredibly talented young player who whose passion and hardworking mentality is a strong fit with Dunlop's own Love The Game values. He has done remarkably well as a junior player and we hope that together we can achieve remarkable things. We are proud to have him joining our Tour Team."
It will be interesting to see what improvements Kecmanovic can make to his game with a new coach and a new racquet.
If you're interested in buying the Dunlop SX 300 (or other racquets/gear), please consider doing so with one of our affiliates and a tiny commission goes to Tennisnerd.
Tennis Warehouse Europe
Tennis Warehouse
Tennis Only