The Dunlop SX series of racquets is out and it is all about spin. And like most spin-focused racquets, they are yellow. Here is my Dunlop SX racquet review.
Spin generation is important in tennis. It will allow you to hit with bigger margins and more racquet head speed. To maximize spin potential there are frames with grommets that allow for more string movement and an aerodynamic design to help the racquet travel through the air faster. The Aero Pro Drive kind of started the trend, but now most manufacturers have a spin-focused line of racquets. In Dunlop's case, they call it the SX.
Dunlop SX Racquets – Specs and Tech

So the Dunlop SX line is all about spin. This line is engineered with so-called Spin Boost technology, with grommets that enable more string movement for enhanced spin and a V-shaft for better aerodynamics. They come constructed with the shock-absorbing material Infinergy by BASF. Infinergy is an elastic particle foam, similar to rubber but lighter. It is adapted for tennis racquets as "Sonic Core" technology which is supposed to increase rebound, meaning a faster ball speed from the racquet. This material and layup were first introduced in the impressive CX series which a control-based line-up. The SX is all about spin and there are two more racquet lines to come from Dunlop all along their elements theme.
Another technology in the SX line is Power Grid, which is supposed to create a larger sweet spot. This is nothing new either to be honest, with a tighter string pattern in the center and a wider string spacing towards the edges. The idea is to give the player more power, spin, and comfort when you hit outside the sweet spot.
What racquets belong to the Dunlop SX series?

The SX series comes with five racquets, the Tour, the 300, the 300 LS, the 300 Lite, and the SX 600. The main difference between these five racquets is the weight and stiffness. They are all 100 sq inches, 27 inches, 16×19 string pattern, except for the SX 600 which is slightly extended and has a 105 sq inch head. The stiffness ratings on the 300 Tour and 300 are impressively low at 64 unstrung, which brings it down to low 60s. The other racquets are bumped up a bit to increase the stability despite the low weight.
For my game, I focused on the 300 Tour and the 300. The other racquets are suitable for players with more medium swings or more advanced players that like to customize their gear.
Design and Playability

First I want to mention paint job and quality. The quality of the racquets and the paint seem very high. These racquets do not chip easily. The bag to go along with the racquet is also high quality, functional, solid.
For some reason, spin racquets need to be yellow. I guess Babolat started it with their Aero Pro Drive and this one definitely plays similar to the Pure Aero and the HEAD Extreme. The SX series comes with an interesting throat design. Similar to the Aero, but with large channels on the side and a curved design. All in the name of aerodynamics and spin generation.
The racquet does play a bit more comfortable than both those racquets but offer similar marks on spin and power. There are so many similarities in feel and performance to other racquets, that it will be hard for this one to stand out in the marketplace perhaps. But it is a high-quality product and the slightly better comfort should appeal to discerning players.
It is definitely a racquet for players who like to swing big and play with margins. They excelled on serves and from the baseline, but touch and volleys were not as good, as to be expected from this type of racquet. It is not worse by any means than the other racquets in this category and if you want a control and touch-oriented stick, you check out the CX series instead.
How does it play?
I think the power grid makes sense and it helps when you hit flatter shots in the center of the string bed as that part is really tight and controlled. But I felt like I do need to adjust my spin to play with more spin, so this is definitely more suitable for power-hitting baseliners or players who need help generating depth and power on their shots. I got really easy access to power and spin and did not have to work as hard to win points. I did struggle with control at times, but it is mainly because I switch in between more control-oriented racquets and this one.
My favorite was the Tour version with its hefty swing weight I felt like I could both block back shots and hit with massive pace. Some shots just explode of the string bed. The 300 version is a bit easier to use, but still a decent swing weight in the 330s.
So if you don't mind some heft and really value stability, go with the Tour. If you want something slightly lighter to swing, go with the 300. If you want a racquet that is lighter to swing or a stick that is ready for customization with perhaps some lead tape in the hoop and silicone in the handle, choose one of the 300 Lite or 300 LS racquets. For lovers of oversized and extended-length racquets, the 600 could be interesting. But most players would like to add weight to that one.
How they compare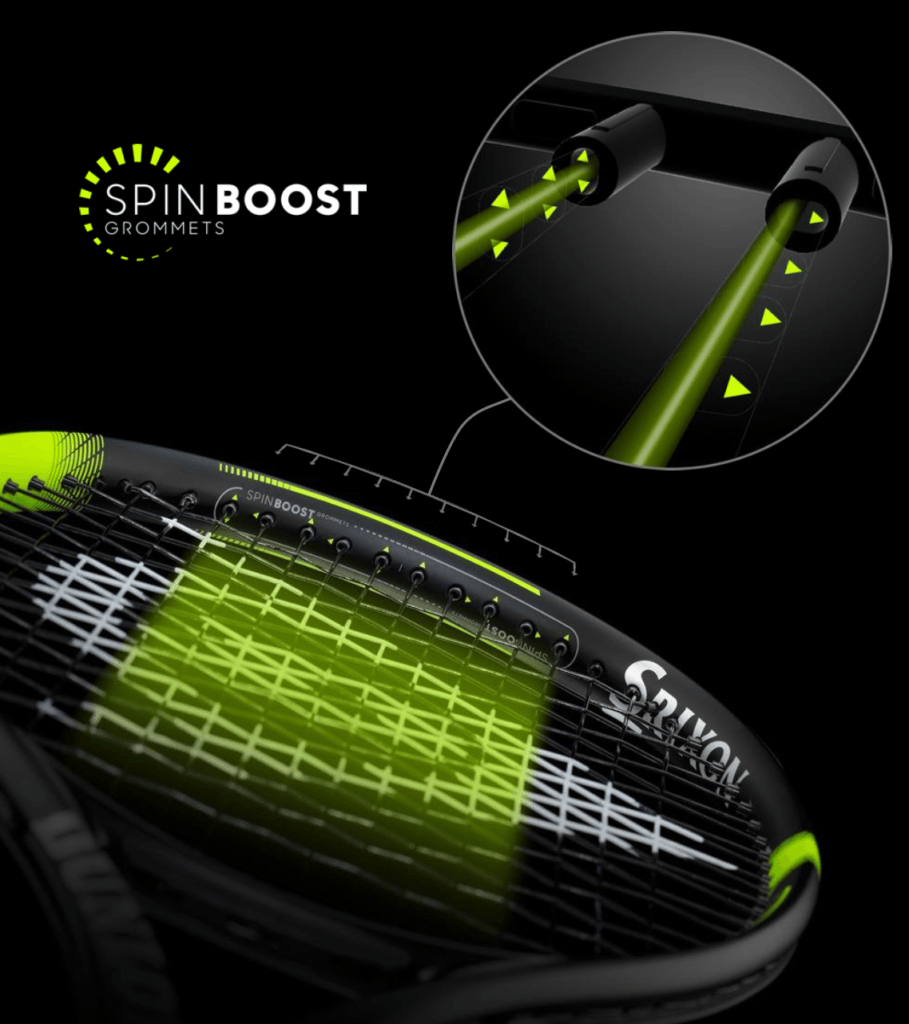 How do the SX racquets compare to the HEAD Extreme and the Pure Aero? I must say that they play remarkably similar, but with a bit better comfort. If I would choose between them all, my choice would be the Dunlop SX 300 Tour. It is my favorite racquet of the bunch and a fun racquet to use, but a bit too powerful for my liking.
There is no doubt that Dunlop makes some high-quality racquets and I am keen to see what the other two lines in their Elements theme will be. I hope they create something a bit more unique for their next racquet line. The CX line was brilliant, this one is good, but I would have loved to see a bit more innovation.
What do you think of the Dunlop SX series? Please comment below.