Simply too good. That is the best way to describe Novak Djokovic (or should we say Novak "Djokowall") after his impressive straight sets win 6-3 7-6 6-3 over Juan Martin Del Potro in New York. I am simply not surprised to write the words: "Novak Djokovic wins the US Open 2018".
Djokovic's return from injury wasn't spellbinding in any way during the first few months, but after he got back with old coach Marjan Vajda and decided to shed his "Love is all"-attitude, he has been a beast. Three big titles later (Wimbledon, Cincinnati and now US Open), he looks as good as ever. It does not matter how much pace you send his way, the ball always seems to return with interest.
I will admit I was never a huge Djokovic fan. He always seemed like the James Bond (or Batman) villain in the drama of the big three (I will leave Murray and Wawrinka out of this, since the grand slam count is overwhelmingly in favor of Nadal, Federer and Djokovic) and at times he seemed arrogant. When he became more lovey-dovey through his spiritual coach Pepe Imaz it seemed a bit fake and insincere, but in retrospect it actually looks like he wanted to change some negative emotions he felt on court.
Novak Djokovic wins the US Open 2018 – The Djoker returns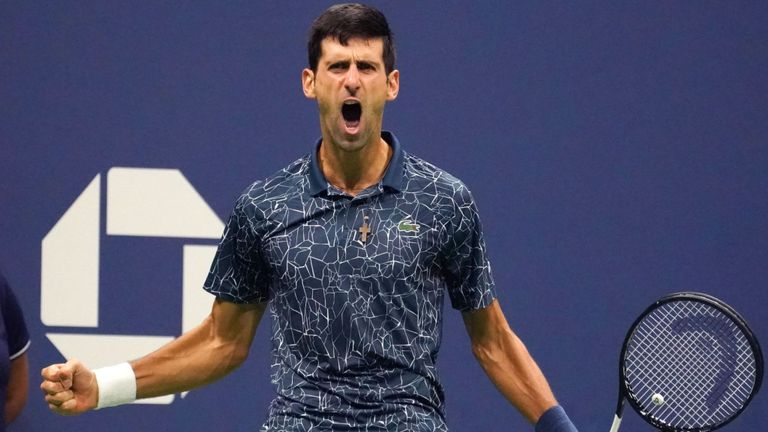 Djokovic has always struggled with being the less adored, respected and loved of the big three. Nadal and Federer are simple hard to beat when it comes to legend status. For a while Novak tried to handle this through a softer approach, but it is obvious that he plays his best tennis with that defiant fire in his belly. He loves to be the underdog and almost enjoys having an audience against him.
Another reason that Novak Djokovic wins the US Open 2018 is the new court speed. The courts at the US Open are far slower this year than previous years, when it was said to play even faster than Wimbledon. If you are a defensive mastermind like Novak Djokovic, that extra nano second to chase down the ball helps tremendously. This leads to another tennis debate which I would like to hear you comment on: should all courts play at around the same speed or does the sport benefit from the various surface changes?
Novak Djokovic wins the US Open 2018 – Now what?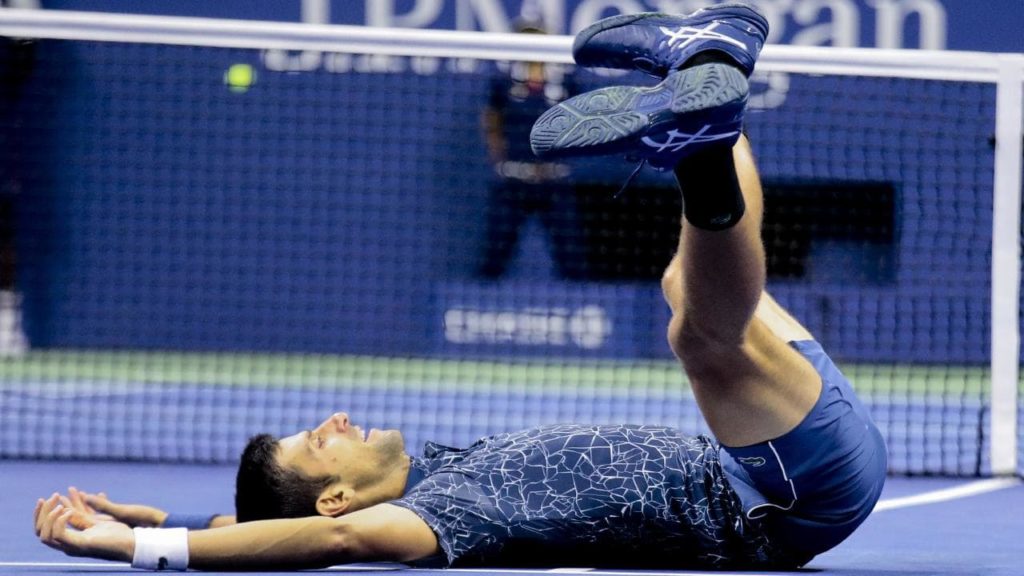 The win at the US Open was Novak Djokovic's 14th grand slam victory. He now equals Pete Sampras and will likely be number three on the all-time grand slam list already next year. The question is how many he can get to. Will he be able to surpass Rafa (presently at 17)? Or is there even a chance he can reach Federer who now looks to have a grand lead at 20 slams? I think Djokovic can win a couple more, but Rafa at least has one more slam and I would say the same for Federer.
It is possible that Djokovic reaches Nadal at 17 or 18, but at some point someone outside the big three should step up and be able to fight more consistently for slams. Possibly Zverev or Tsitsipas or one of the other new guys, but it is hard to also count out Murray and Wawrinka from the equation. This should make it a bit more difficult for Djokovic to amass slams. But who knows, when he is playing like he did last night, he is a machine and it is hard to see who is going to beat him when he is in that mood.
If you want to know more about Novak Djokovic's racquet, click here.
Djokovic endorses the HEAD Graphene 360 Speed Pro
. A racquet which I review here.
What do you think of Djokovic's chances to catch Rafa and/or Federer? Can he do it? No matter what, he surely deserves to be counted as one of the top three players to play the sport.