Just wanted to write a few lines about a recent book I bought: Rafa and Roger – a book about the most important rivalry in tennis, written by two tennis journalists, Antonio Arenas and Rafael Plaza.
"Rafa and Roger" obviously deals with the two best tennis players of all time (I would not write "arguably" here, to me this is fact) and their rivalry is thus the most important in tennis. The book "Rafa and Roger
" is still only out in Spanish (came out in April) and although my Spanish is far from perfect, I see it as a well-needed language lesson since I have a flat in Marbella.
If you have been following tennis for the past ten years, even just a little bit, you would know about Rafael Nadal and Roger Federer. These two players have ruled the tennis circuit for more than ten years and their rivalry has given us many fantastic matches over the years. Rafa has been dominant in the outcome of most of these matches until 2017 when Federer came back and won four straight encounters in a row to make their head-to-head count more balanced.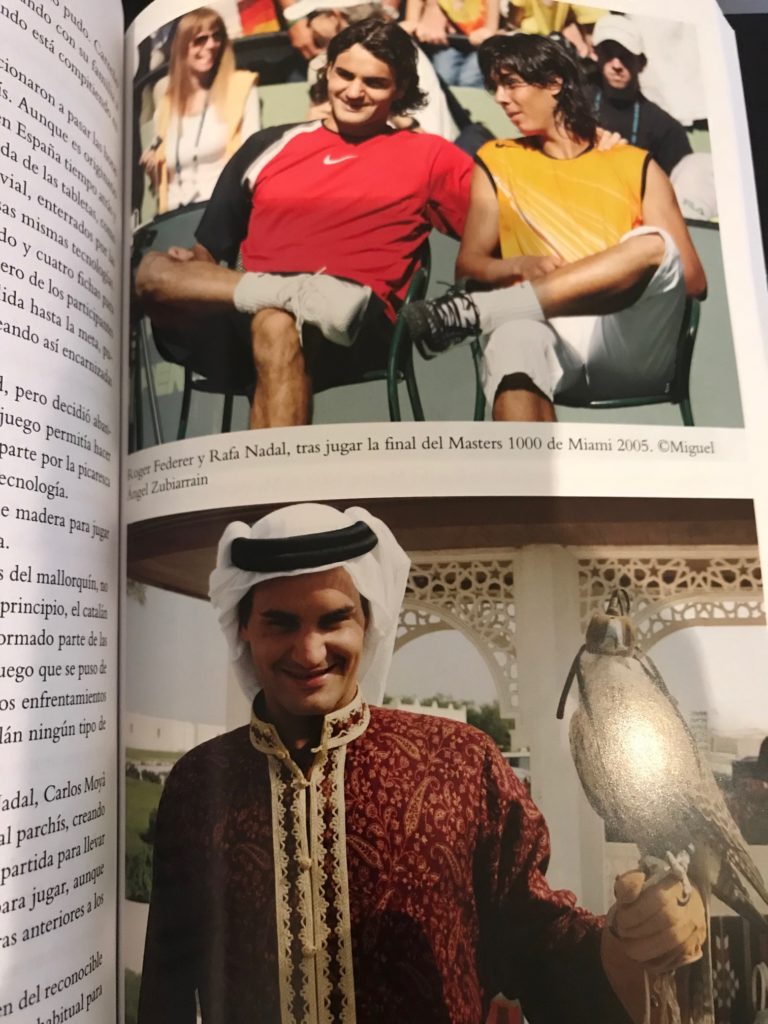 Rafa and Roger – A book about the most important rivalry in tennis
The most impressive part is that both Rafa and Roger could come back after months of injury to win two slams each in 2017 and return to the number one spot in the world. First Roger and then Rafa, who also currently holds the most coveted ranking spot in tennis. The fact that Federer could repeat his feat in Australian Open 2018 is spectacular and now Nadal is on the way to winning his 11th French Open title. There are simply no words for how impressive these two players are on the tennis court.
Or, maybe there are words. And this I will find out when I read Rafa and Roger, the new book from Antonio Arenas and Rafael Plaza. You can buy Rafa and Roger here on Amazon
.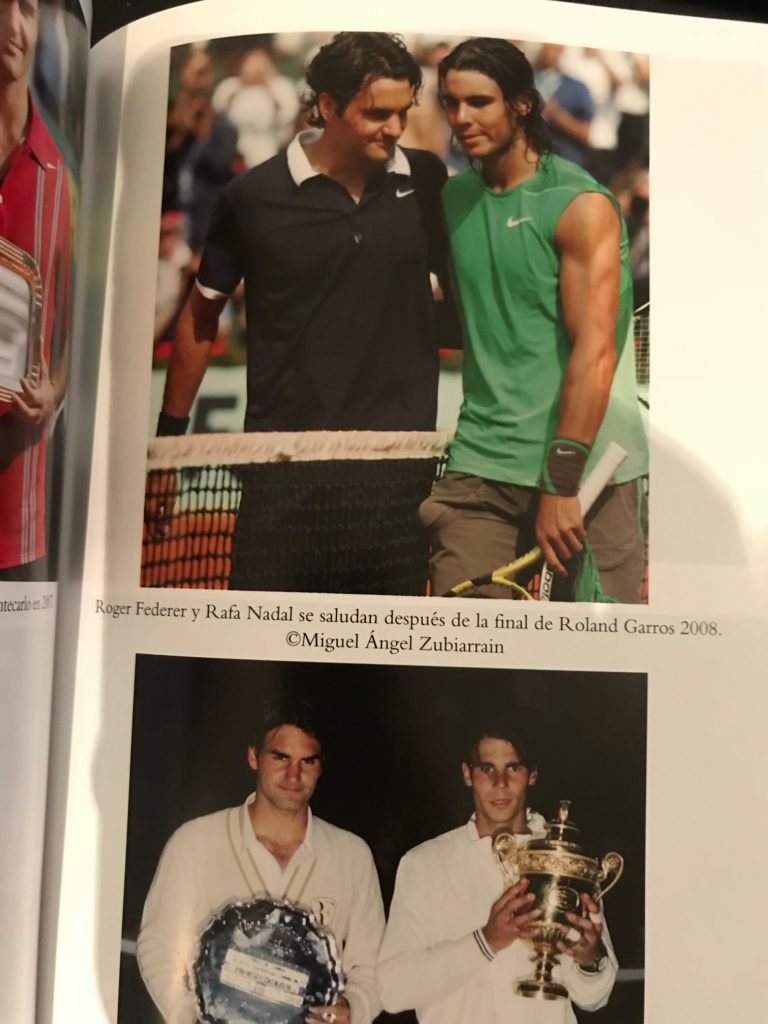 I know there are people out there who thought the Borg vs McEnroe rivalry was more interesting. Or why not Agassi and Sampras? Or do you even prefer the Djokovic vs Murray domination? It would be interesting to hear about your favourite tennis rivalry in the comments below.
A review of the book will follow. But my knowledge of Spanish receives a C- so you have to take it with a pinch of salt.
***
Do you like Tennisnerd? Do not miss a word or video by stalking us on social media. Every like and follow is appreciated!

YouTube
Instagram
Twitter
Facebook Page
Amazon Influencer
Buy tennis gear
EU
Racquet Depot
Pro Direct Tennis

USA
Tennis Express
Do It Tennis
Amazon.com
Racquet buying guides
Here is a great racquet buying guide to get you started.
What tennis racquet should I buy?
Top tennis racquets to buy right now
The Gear of the Year 2017
The Gear of the Year 2016
Tennis racquets for juniors
Tennis racquets for kids
Popular posts
What the ATP pros play
Questions about pro stock tennis racquets
Is a pro stock racquet better than a retail one?
Do professional players change racquets?
Racquet Commitment Issues