Rafa Nadal just won his 11th Monte Carlo Masters without dropping a set and everybody is now wondering, how dominant will he be during this clay court season? What are the odds that Rafa rules the clay?
Rafael Nadal's clay court record is impressive to say the least. He has dominated the surface for more than ten years and picked up ten French Opens and 11 Monte Carlo trophies, just to name a few of his achievements. With his stellar performance in Monte Carlo last week, most people are wondering if he will make a clean sweep on clay in 2018 or if anyone or anything can stop him?
With anything I mean the only thing that really has stopped Nadal on clay before: injuries. We all know his body and especially his knees can sometimes be against him, and his former coach and uncle Toni Nadal said that "Nadal has been living with pain and painkillers since 2005" (as quoted in this CNN article). The question is therefore, if no player can stop him, what about his injuries?
What are the odds that Rafa rules the clay? Who can beat him?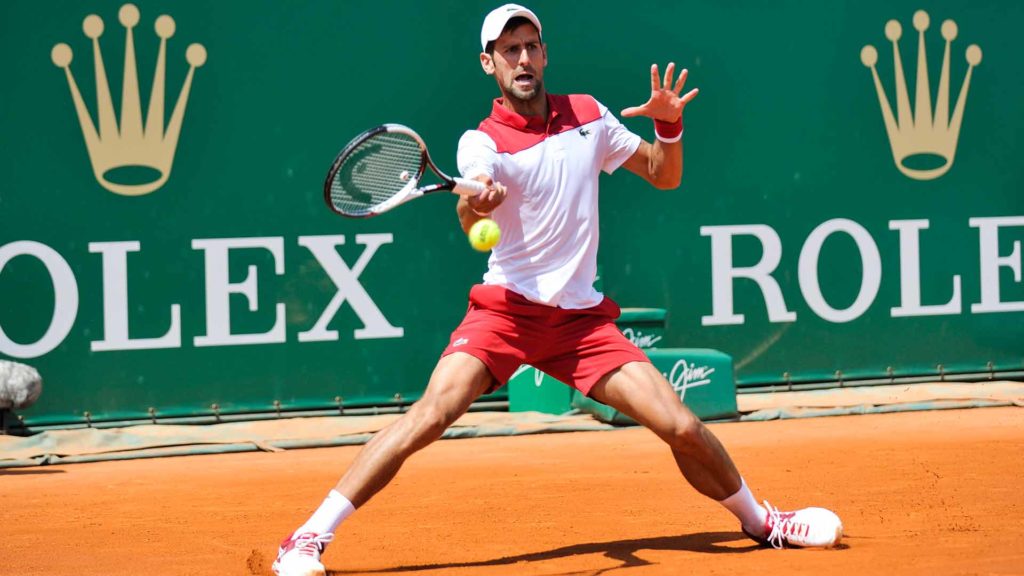 In the years when Rafa was not dominating the clay, the 2014-2015 years, a certain Novak Djokovic dominated the tennis tour. But Djokovic's form is far from uncertain after two early losses in Monte Carlo and Barcelona (read about his loss to 140-ranked Martin Klizan). It does not look like he has enough tough match practice to threaten Nadal on the Spaniard's favorite surface.
What other players could threaten Nadal for the French Open? Federer is not playing. Murray is not playing. Wawrinka is not playing. The young guns can not really threaten Nadal on the red dirt either. There could possibly be a shock upset if Nadal is struggling physically and another player is "redlining" his game like what happened in 2009 when Robin Soderling beat Rafa in four sets.
What are the odds that Rafa rules the clay? Worth a bet?
The bookies does not have an easy time setting odds on the winner of the French Open. Who could win besides the king of clay? If you are interested in the odds or placing a bet, you have a list of bookmakers here (Australian betting sites). Some of them will surely have some special promotions ahead of the French Open.
Maybe an outside bet on Novak Djokovic could do the trick anyway? The odds should be interesting after Djokovic posts the worst start he has to a year since he turned pro. Sportscaster Ravi Ubha listed Djokovic's first ten matches per year here.
2018: 5-5
2017: 9-1
2016: 10-0
2015: 9-1
2014: 8-2
2013: 10-0
2012: 10-0
2011: 10-0
2010: 8-2
2009: 7-3
2008: 8-2
2007: 8-2
2006: 7-3
2005: 7-3
2004: 7-3
2003: 7-3
Unless something changes in Djokovic's results drastically, this should definitely convince the bookies that he is faraway outsider to win his second French Open trophy.
The chances that Rafael Nadal wins his 11th Roland Garros? Pretty darn good.
What do you think of Rafael Nadal's chances to win a 11th French Open title? Who can challenge him if not Djokovic? Please comment below.
***
Do you like Tennisnerd? Do not miss a word or video by stalking us on social media. Every like and follow is appreciated!

YouTube
Instagram
Twitter
Facebook Page
Amazon Influencer
Buy tennis gear
EU
Racquet Depot
Pro Direct Tennis

USA
Tennis Express
Do It Tennis
Amazon.com
Racquet buying guides
Here is a great racquet buying guide to get you started.
What tennis racquet should I buy?
Top tennis racquets to buy right now
The Gear of the Year 2017
The Gear of the Year 2016
Tennis racquets for juniors
Tennis racquets for kids
Popular posts
What the ATP pros play
Questions about pro stock tennis racquets
Is a pro stock racquet better than a retail one?
Do professional players change racquets?
Racquet Commitment Issues