Day 1 of the main draw is done of the Western and Southern Open in New York. From what I could catch of it, there were some rusty serves in action.
If you want to watch the event, you can check it out on Amazon Prime
, Eurosport Player, or TennisTV. I'm not sure what channels air the event in the U.S. so please share that in the comments below if you know.
I have watched highlights and I did catch the first hour before I went out to dinner. So I didn't watch all the action through-and-through. What I could catch was that there seemed to be more double faults than normal. Likely due to match nerves and rust. I also felt like the unforced error numbers seemed pretty high. But that could be me just imagining things.
The headliner of the day was the Frances Tiafoe vs Andy Murray match. It was a well-played match with two on-court tennis magicians. Soft hands were the game of the day, but Andy seemed to have a bit more grit and tennis in him than Tiafoe. Still, a fun match to watch where the game is varied and there is not just bashing the ball back and forth hoping for an error or a winner.
Day 1 Results – Western and Souther Open 2020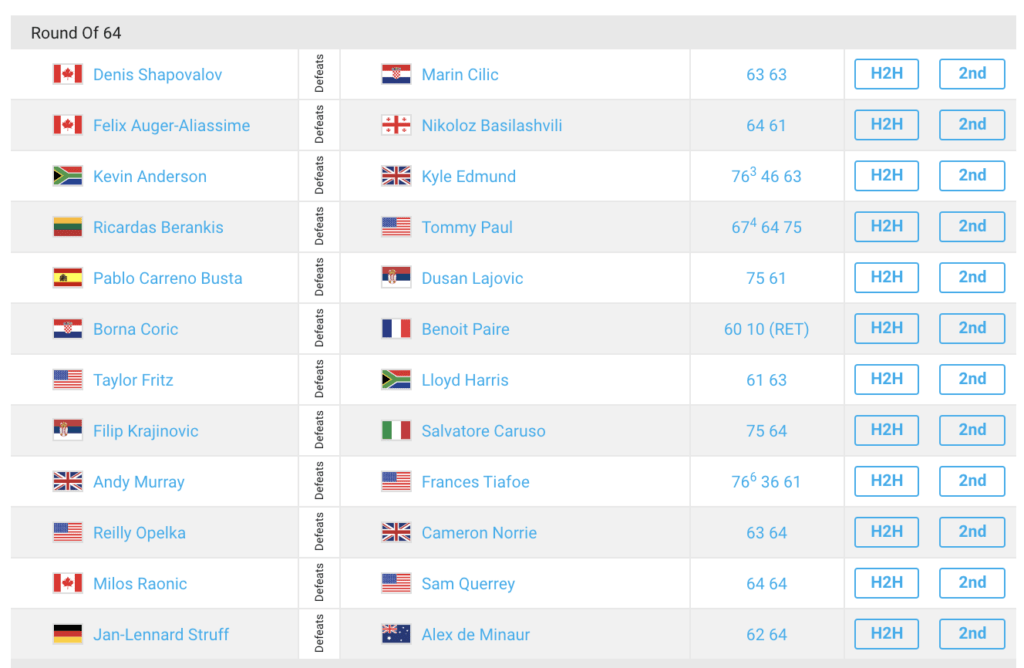 Shapovalov looked to be in great form against Cilic. He was hitting winners left, right and center while Cilic did not look his best. Kevin Anderson won a hard-fought match against Edmund on his return to tennis from tennis elbow injury. Paire retired against Coric, not sure what is ailing him there, but must suck to do all this work and hassle to get to the tournament just to retire in the first round.
Opelka and Raonic served their way through their matches. And Struff looked to be in great form as he really hit de Minaur off the court.
Auger-Aliassime was by far the more solid player against Bashilashvili. He started his first service game with three double faults and got broken, but then was a lot more solid from the back of the court than the Georgian. It seemed like the strategy was just to keep the ball on Bashilasvili's backhand. And it worked!
What happens today at the Western and Southern Open?
Check out the daily schedule here. There are several exciting matches to look forward to. A few examples:
Anderson vs Tsitispas
Ruud vs Schwartzman
Coric vs Goffin
Evans vs Rublev
Which one is your favorite?
Does Grigor Dimitrov use a new racquet (again)?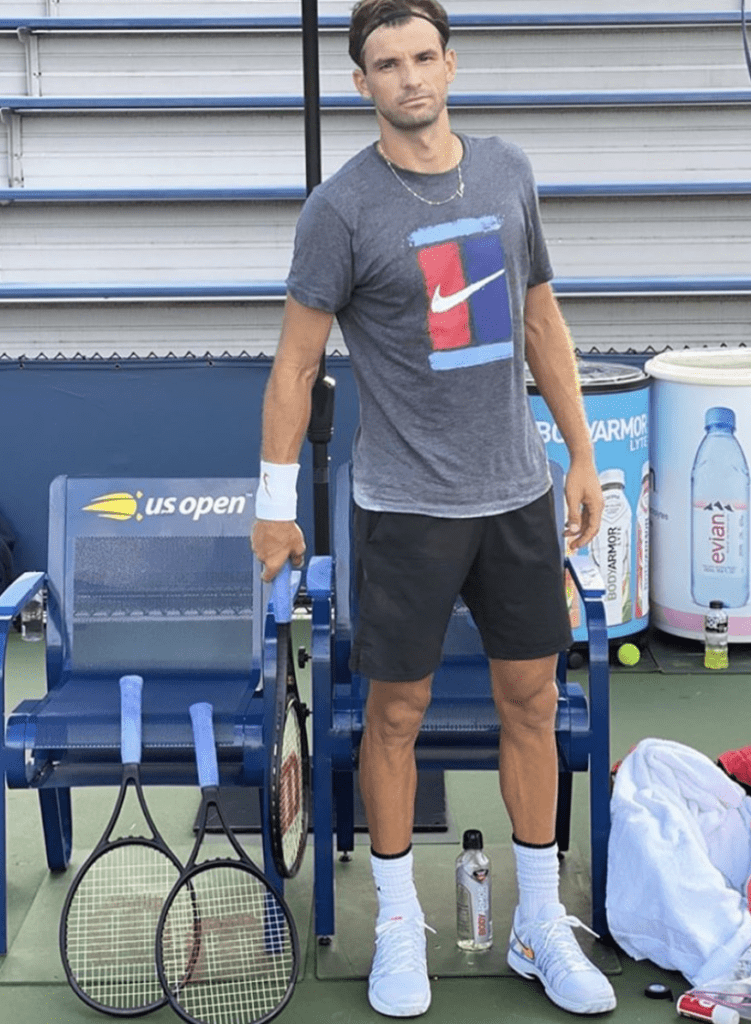 I posted a picture on Instagram about a possible new racquet for Grigor Dimitrov. But what is actually happening here is that before Wilson reveals their new Wilson Pro Staff paint job, the players will use blacked-out racquets. So for Edmund, Evans, Dimitrov, and so on – they are using their normal racquets but blacked-out.
Wilson will release the new Wilson Pro Staff at the end of September.