I want to do a small experiment and do a kind of "what's in the news" post from time to time. I call it "What the Deuce", because…Family Guy.
In today's What the Deuce, we talk about Wawrinka's foot surgery, Kyrgios dismissal of two next-gen players, Pospisil's meltdown and more.
Wawrinka Foot Surgery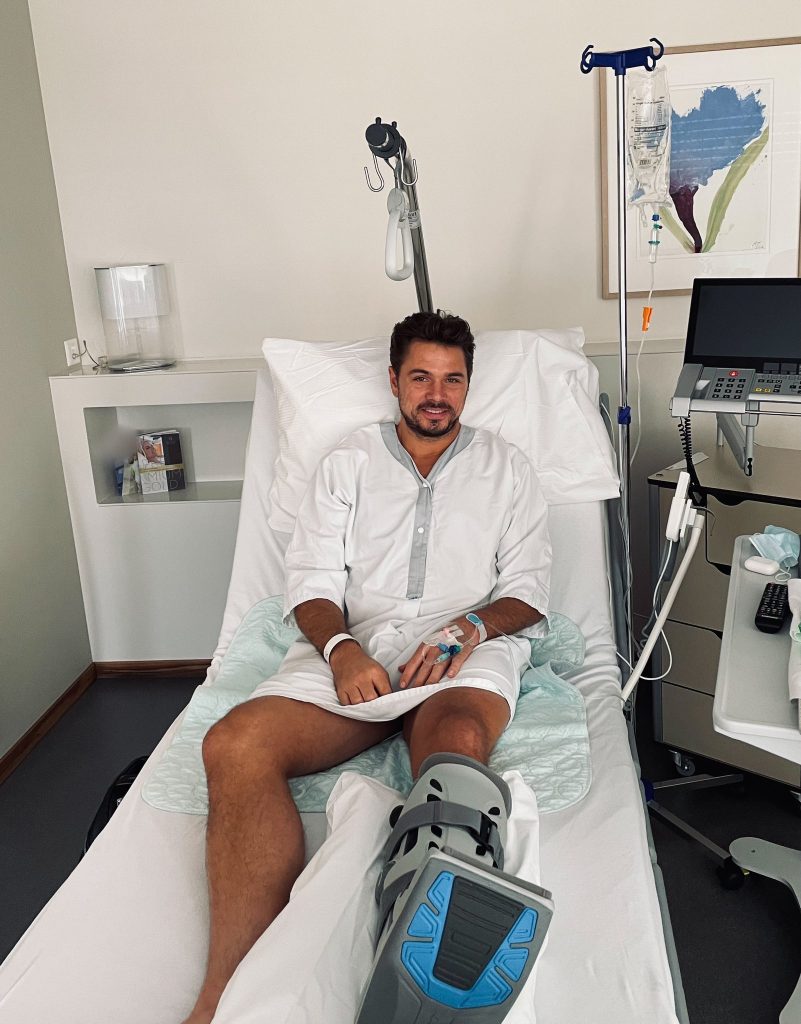 Tennis can a brutal sport on the body. Just ask Del Potro or Wawrinka. DelPo is doing his 4th knee surgery and Wawrinka has just done an operation on his left foot. This is Stan the Man's message:
Hey guys, just wanted to update you . After having some problems in my left foot for a while, I have decided to do a small procedure on it. Everything went well. I will be out for a few weeks but can't wait to start practicing again soon.
Let's hope we get Stan back on the match court soon! He hasn't looked himself lately, so the foot seems to be the reason. Happy recovery!
Kyrgios is bored again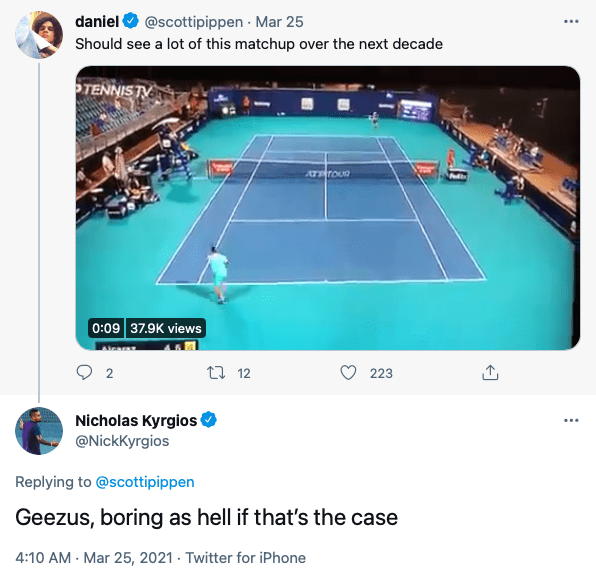 When he's not on a tennis court, he sharpens his tongue.
Poster @scottipippen on Twitter wrote: Should see a lot of this match-up over the next decade" about the Carlos Alcaraz vs Emil Ruusuvuori match. After Kyrgios replied "Geezus, boring as hell if that's the case."
I love watching Nick play tennis, but nowadays he seems more like a Twitch streamer than a tennis professional and these comments don't do him any favours.
Although, I can see the point he's making in that if we only get players who hit hard from the baseline and hardly miss, it might not be the most exciting tennis experience. Variation and contrasts are keys to the game. On the other hand, both of these players are young (especially Alcaraz!), so going hard on them sounds pretty petty to me.
Your take?
He hit so big he lost his shoe
He has a great last name, but also some firepower from the back of the court. This time he hit it so big that he broke his shoe…
"Hit it so big his shoe fell off"

? @MichaelMmoh pic.twitter.com/8g1NHPgio7

— Tennis TV (@TennisTV) March 26, 2021
Pospisil Meltdown

On a more dramatic note, the usually measured Vasek Pospisil lost his mind on the tennis court the other day. He claimed it was after a tense meeting with ATP chairman Andrea Gaudenzi. He broke racquets, swore and said this:
"An hour and a half yesterday, the chair of the ATP fucking screaming at me in a player meeting for trying to unite the players. For an hour and a half. The leader of the ATP. Get him out here. Fucking asshole."
Pospisil (who is heavily involved in the new player organization with Djokovic and some other players) apologized later on his Twitter account:
I want to sincerely apologize for my behavior on the court in Miami earlier today. I disrespected the game I love and for that I am truly sorry. By way of explanation, I felt deeply unnerved during a meeting between players and ATP executives last night. I underestimated the toll those emotions took on me until I stepped onto the court today. Again, I am sorry for my on-court behavior and the language I used.
It's clear that there are a group of players who are unhappy about how the ATP is governed and the prize money distributed.
This is a recent John Isner tweet that Pospisil retweeted:
ATP is a broken system. Players and tournaments as 'partners' need to work together, but 60% cut and 80% champions cut in one of our biggest events that has TV, Data, sponsorship, and newly approved gambling revenue intact, isn't a partnership at all.
Prize money has taken a big cut during the Covid pandemic and the players are not happy. As an example, this is the prize money breakdown for the Miami Open.  Total prize money = $6.68 million ($3.34m each for men and women) – down from $16.7 million in 2019. Singles winners get $300,110 – down from $1.35 million in 2019.
Is it a moment of: What the Deuce?