We have a new contributor in Alex Mann, who has written two previews for Wimbledon 2022. Let's start with Wimbledon 2022 Men's preview.
Wimbledon 2022 Men's Preview by Alex Mann
We are now at the business end of the grass-court season, with Wimbledon only a week away. Will Rafa be ready for Wimbledon in his attempt to win a 23rd major title or can Djokovic close the gap and win his 7th title at SW19?
No player whose name isn't Roger Federer, Rafael Nadal, Andy Murray and Novak Djokovic has won the men's singles title at Wimbledon since 2002. Twenty years on, is this year's tournament the most open it has ever been and could we see a new name inscribed on the Gentlemans' Singles Trophy?
With Wimbledon's decision to ban Russian and Belarussian tennis players from competing at the tournament, there will be noticeable absences from both the men's and women's draws.
On the men's side, world number 1, Daniil Medvedev, and world number 8, Andrey Rublev, are set to miss the 135th edition of the tournament alongside other top players, such as world numbers 23 & 38 – Karen Khachanov & Aslan Karatsev.
Top contenders
Novak Djokovic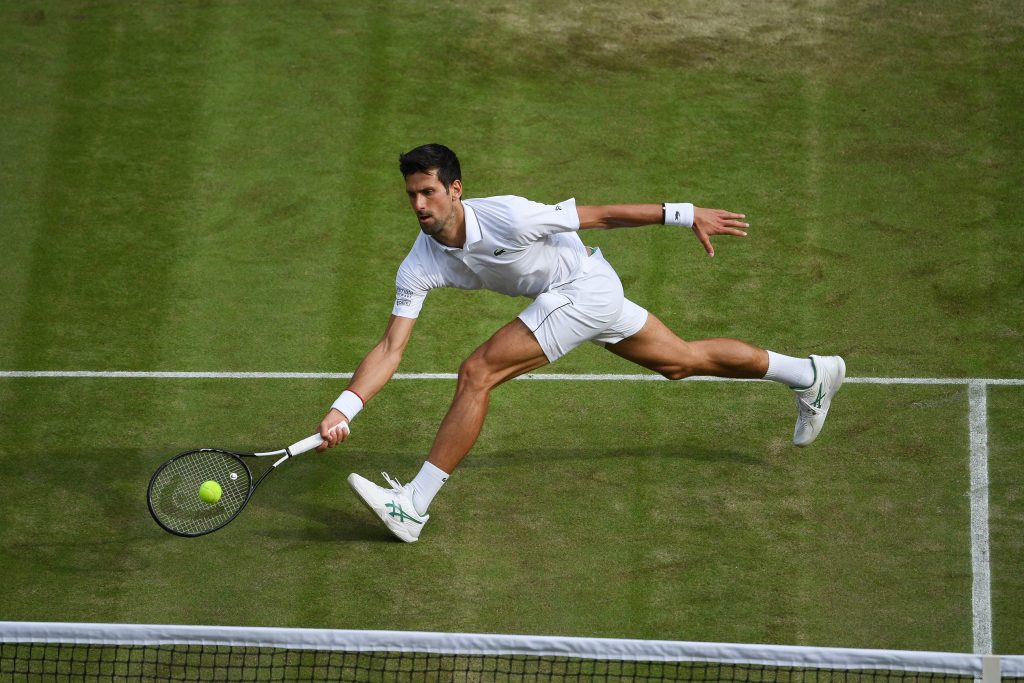 The 6-time Wimbledon champion, Novak Djokovic, has to be one of, if not the favorite, to defend his title and win his 21st major title. He has won his last 25/26 matches on grass stretching back to 2018 and hasn't lost at Wimbledon since retiring at the quarter-final stage in 2017. Although he hasn't competed since his quarter-final loss to Nadal at Roland Garros, he has shown that he can seamlessly transition from the slow clay to the fast grass. This is the first time since 2018 that he hasn't won one of the first two majors of the season, so he will be hungry to improve his record and lift the trophy for the 7th time. He will be seeded number 1 due to the absence of Daniil Medvedev and the withdrawal of injured Alexander Zverev.
Rafael Nadal
Coming off the back of a record 14th French Open and 22nd major overall, Nadal, a two-time Wimbledon champion, will be hoping for success on grass this year. Winning the first two majors of the year while managing his chronic foot injury was an outstanding feat of determination and perseverance. He came back from two sets down to defeat Medvedev in Australia and beat his long-time rival Djokovic on his way to the title in Paris. He reached the semi-final in his last two appearances, losing to Djokovic and Federer in 2018 and 2019, respectively. If he plays, he will be seeded number 2 and could face Djokovic in the final. Although we don't know how Rafa's foot will hold up on the grass, the initial success of his foot treatment procedure will give him hope that he can once again defy the odds.
Matteo Berrettini
Could big-serving Berrettini be the one to break the Big Four's dominance at Wimbledon? His results on grass over the past few years have been impressive, having recently defended his ATP 500 grass-court title at the prestigious Queen's tournament and reached the Wimbledon final last year, losing to Djokovic in 4 sets. Although he missed the French Open due to injury, he has quickly regained his form and seems to have improved his backhand, especially his slice, which has been a liability at times. If his serve and forehand are firing, he will be a serious threat to the title.
Wimbledon 2022 Men's Preview – Ones to watch
Stefanos Tsitsipas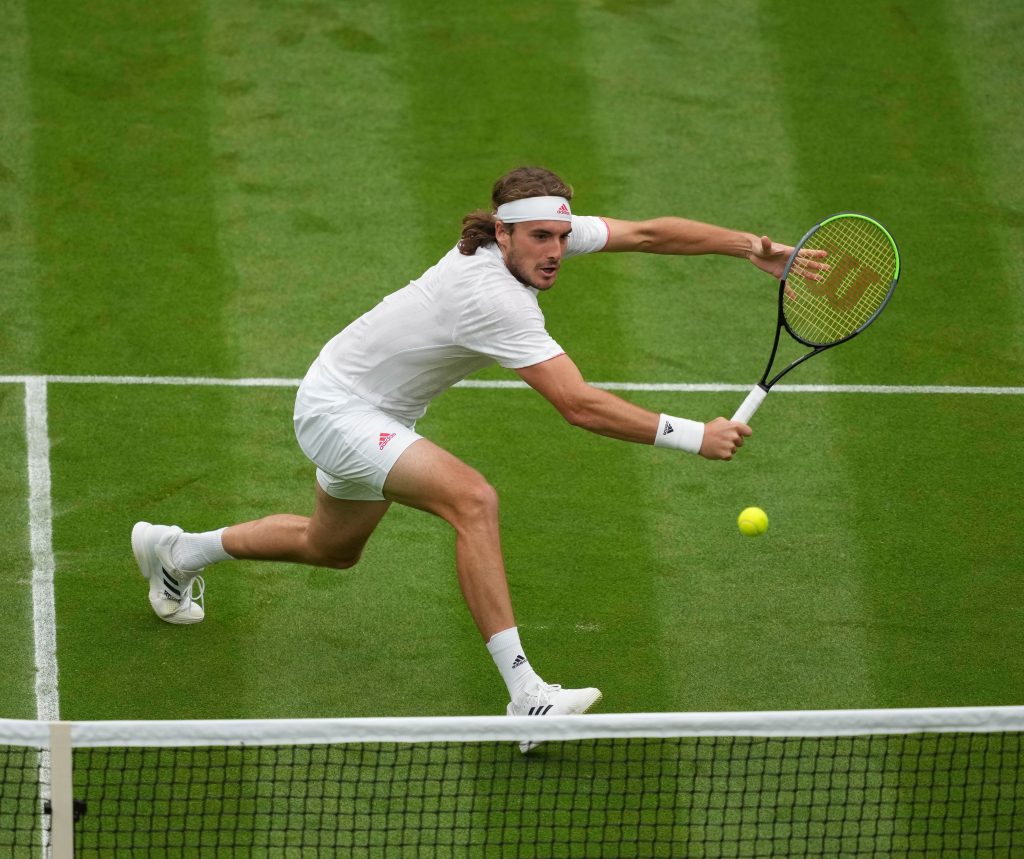 The world number 6 Greek hopes to improve his Wimbledon record, having lost in the 1st round three times and making the fourth round once. His game is more suited to the clay, where he has time to set up his forehand and backhand, which won't be gifted to him on grass. Nevertheless, he has won on the biggest stages against the best players in the world, having reached five major semi-finals and one final, so he can't be overlooked.
Felix Auger Aliassime
Felix Auger Aliassime has made at least the 4th round of the last four majors, including a quarter-final at Wimbledon last year. The grass seems to bring the best out of him, with 3 of his 9 top ten wins occurring on the green surface. His strong serve and heavy strokes are effective on the grass, so he will be a formidable opponent for any player.
Hubert Hurkacz
Hurkacz will be looking to improve on his semi-final appearance last year after beating Federer in the quarter-final before losing to Berrettini. He has recently won the Halle Open, so he is in form. Hurkacz's impressive serve and all-round grass-court game make him one to watch during the Wimbledon fortnight.
Carlos Alcaraz
The 19-year-old Spaniard has risen in the rankings this year, winning 4 ATP Tour level titles, including 2 Masters 1000s and reaching the French Open quarter-final. He reached the second round of Wimbledon in his debut appearance last year, losing to Daniil Medvedev. Although his experience on grass is limited, he has an explosive game with good touch and feel, which will worry many opponents & commentators who have tipped him to be the next multiple Major champion.
Nick Kyrgios
The unpredictable Australian has arguably played his best on grass and looks in good form, reaching back-to-back semi-finals in Stuttgart and Halle. Although he hasn't progressed beyond the quarter-final stage at a major, and his last Wimbledon quarter-final was eight years ago, he possesses the weapons to be a real danger if he can keep his emotions under control. He is unlikely to be seeded, so all eyes will be looking to see where he falls in the draw.
Cilic and Shapovalov
Former Wimbledon finalist and US Open winner, 33-year-old Marin Cilic has enjoyed a resurgence this year, reaching the Roland Garros semi-final so it could be a threat. Two-time Wimbledon champion Andy Murray had shown impressive form on the grass this season before he sustained an abdominal injury. The ever-entertaining Denis Shapovalov reached the semi-final last year but has shown little promise on the grass this season.