Padel is the fastest growing sport in Europe and many tennis players try it. Here is a padel bat review of the HEAD Alpha Pro.
The HEAD Alpha Pro padel bat is for advanced players and is used by World Padel Tour star Sanyo Gutierres. It's a versatile bat, but offering more power than most padel bats for beginners to intermediate players.
You can check out the HEAD Alpha Pro padel bat at Tennis Warehouse Europe padel section.
Specifications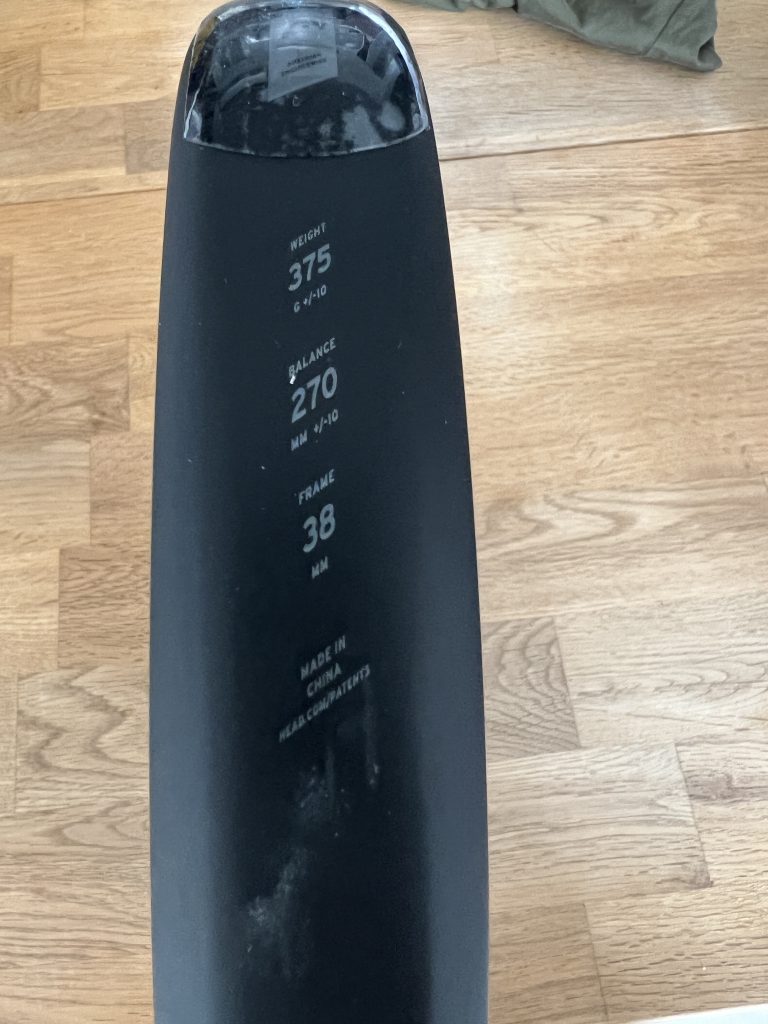 The HEAD Alpha Pro padel bat has composition including power foam to make it more comfortable. Like with HEAD tennis racquets, it includes Graphene 360+ in the layup, which is supposed to affect the feeling of the racquet (a bit more flex).
Weight: 375 Grams (+/-10)
Balance: 270mm
Head Shape: Teardrop
Beam: 38mm
Length: 455mm
Core Composition: Power Foam
Frame Composition: Graphene 360+ / Carbon
Surface Composition: 100% Carbon
Ability Level: Advanced
Cover: No
The racquet also comes with Anti-shock skin to improve the scratch resistance. After a couple of play-tests the bat remained pristine so this seems to work well.
How does it play?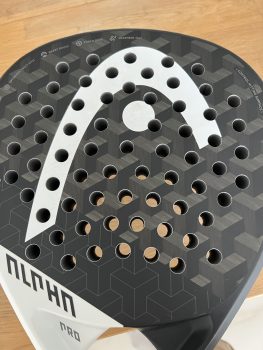 The HEAD Alpha Pro padel bat offered good power and stability. It didn't really seem to have any direct weaknesses, although at times I would have enjoyed a bit more touch. My partner also tried the racquet and we compared it to the Wilson Blade Elite. He preferred the feel of the Alpha pro, while I was more connected to the touch of the Blade. It shows how different players can perceive bats and racquets differently.
I do think this is a very solid bat for advanced players, seemingly without weaknesses. Versatility is in the product description and I think the Alpha Pro delivers that well. If you like the HEAD Speed design from tennis racquets, this one is likely to appeal to you. My partner loved the look of this racquet and was keen on switching straight away.
The HEAD Alpha Pro offers a better balance than most advanced playing racquets that seem to focus mostly on power. I would say this is good choice for experienced intermediate to higher level players.
The price point at €179 (current retail price at TWE) is also competitive for the category.
Are you a padel player?
Are you a padel player? Do you like testing padel bats and have a natural ability to write. Get in touch!