Last night, Janko Tipsarevic's last match on the ATP tour took place in the quarter-finals of Stockholm Open. We say goodbye and celebrate his career.
Janko Tipsarevic's last match was another example of what a fighter he is. He ended up saving nine match points against his cramping (but still running!) opponent Yuichi Sugita, before Sugita won the match 2-6 6-4 7-6 (7-4). It was a titanic struggle of three hours where both players moved each other side to side and the audience fittingly gave a standing ovation for the match and for Janko's career at the end of it.
Janko won four ATP World Tour titles, one ATP doubles title, three Futures, and 15 Challenger titles. He was at best ranked 8 in the world (2012) and has beaten many of the best players (Novak Djokovic twice). His career was often curtailed by injuries, mainly to his foot. He came back in 2019 after a break of about a year on a protected ranking and had a 5-10 win/loss record on his last year on the tour.
I always enjoyed watching Janko play. He goes for his shots at all times and fights hard. He is an intense player who moves well and takes the ball early. If he is on his game he can be a danger to any player.
What now, Janko?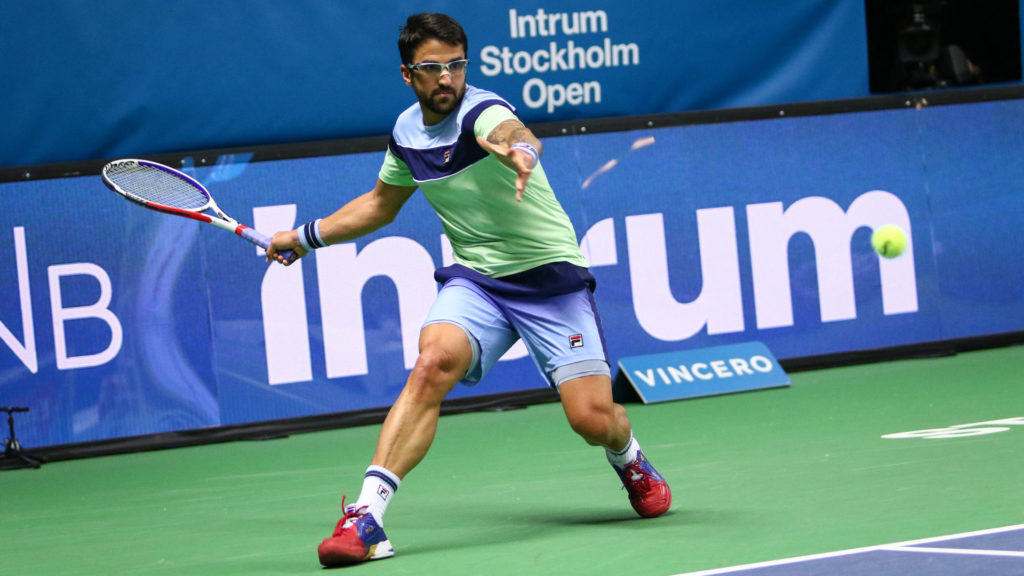 Tipsarevic runs Tipsarevic Academy in Belgrade, Serbia where he has worked with players such as Laszlo Djere and Dusan Lajovic so he has no intention of leaving the tennis world. On a personal level, Tipsarevic is married and has a daughter.
For you gear heads, Tipsarevic has been using Tecnifibre racquets for most of his career. He has been playing with a T-Fight 325 V02 Max, strung with various Tecnifibre strings over the years. He started with Tecnifibre Red Code
(I review the Red Code Wax here), then went to Black Code
(Amazon link) and for the 2019 season he has been using Tecnifibre Razor Code
(like Daniil Medvedev). I am not sure if he has tweaked his specs, but the last measured ones were: 363 grams strung, 31,5 cm balance and 338 swing weight.
Let's wish Janko Tipsarevic well on his future endeavors and thank him for the entertainment! Do you have any Tipsa memories you would like to share? Please comment below!