The stadium bears her name. This is where Steffi Graf won her first tournament, and this on her native German soil 1986. Now she is patron of the bett1open in Berlin.
She won 9 titles there so there can be no doubt that tennis legend Steffi Graf has a close relationship with the German capital and the place that is now called the Steffi Graf Stadium.  "Berlin has played a special role in my career from the very beginning."
Tournament director Barbara Rittner of bett1open has been friends with Stefanie Graf since their professional years together. She is thrilled that the record Grand Slam winner is now returning as patron, all that more than a quarter of a century after her last tournament victory in Berlin in 1996.
"Stefanie is an incredibly down-to-earth, reliable and grateful person. Berlin and Stefanie Graf, that is its own success story. It is a special appreciation for the tournament that she is now taking over the patronage", Rittner said at the presentation of the patronage at the Titanic Hotel in Berlin.
What does Steffi's involvement mean for the tournament?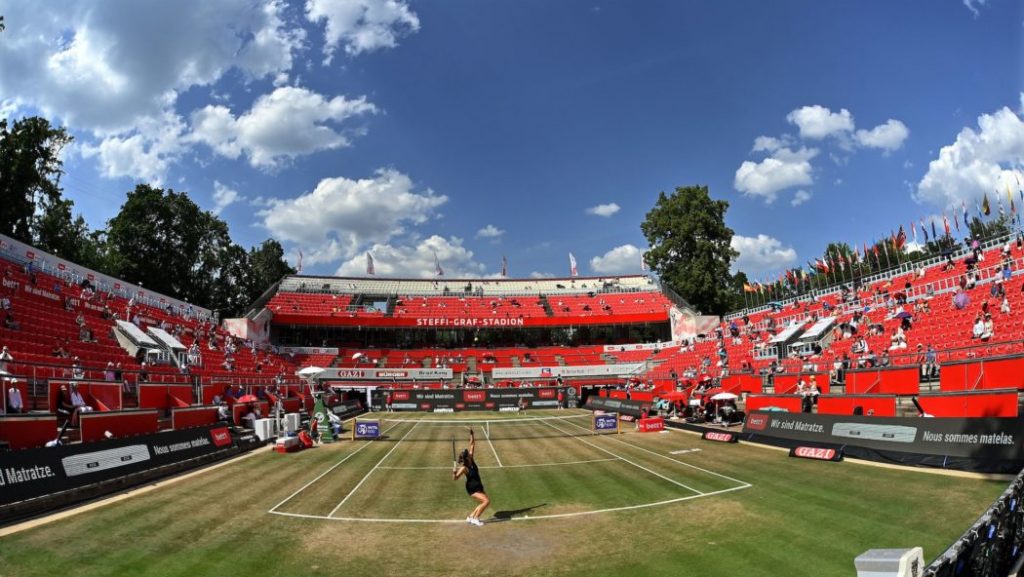 Adam Szpyt is the founder and CEO of bett1, the title sponsor of the bett1open. He explained:
"Stefanie Graf's commitment to our tournament is both an honor and an obligation for us. We are very grateful that Mrs. Graf is supporting us in our efforts to make Berlin a world-class location on the tennis calendar once again." Speaking of the calendar. Stefanie Graf's 53rd birthday is on June 14, so it falls into the tournament week.
That's why Edwin Weindorfer, CEO and founder of the e|motion group, which is organizing the tournament, revealed: "We will of course honor Stefanie Graf's birthday with special ticketing promotions."
No spectator restrictions
The stands of the atmospherically impressive Steffi Graf Stadium will be packed during the tournament week. Thankfully, as things currently stand in the fight against the COVID-19 pandemic, it can be assumed that there will be no spectator restrictions.
Weindorfer says: "It is significant for various reasons to enjoy atmospheric experiences together again. Be it sports or culture. Especially in these difficult times, living together is important. Our tournament is also a place for international exchange, far beyond national borders and confession."
A high-quality music and cultural program of international standard is therefore integrated into the bett1open. In addition, together with the Tennis Association Berlin-Brandenburg, a large Kids Festival is planned, where the youngest players will be involved in the tournament with games and sports.
Berlin can therefore look forward to a colorful and high-class tennis week, in which top performances and the best entertainment are guaranteed both on and off the court.
Read more and visit
If you haven't watched grass court tennis, I can really recommend it. I have visited the Mercedes Cup many times and hope to enjoy the Mallorca Open and perhaps also the Mercedes Cup again this year when full crowds are allowed back. Watching tennis live is a fantastic experience and I especially enjoy the e-motion run tournaments because they do a great job at integrating good food, music and entertainment in between excellent tennis matches.
Check out Bett1Open