After his impressive five-set upset of Stan Wawrinka, I thought Hugo Gaston was done at the French Open. Surely, he could not beat Thiem?
In the end, the flashy and creative French player did not win, but managed to push the world number #3 to five sets! And the way he did it was very encouraging for the future. Hugo Gaston is quite short for a pro tennis player, 1.73 cm, (or 5'7), and cannot get the same power on his serve or groundstrokes as some of his taller opponents. We all know that Thiem can absolutely belt the ball with consistency over five sets. In fact, he does this day in and day out.
That is why it was nice to see Gaston completely change his strategy after losing the first two sets. Instead of trying to hang with Thiem from the back of the court, he started hitting drop shots, coming to the net, and mixing up the play. Thiem likes getting a rhythm from the baseline so this was not his cup of tea. And the Frenchman executed the strategy to perfection. Even Thiem described the drop shots as "from another planet" and looked pained as he had to rush towards the net over and over again.
Gaston won set 3 and 4 and found himself in another five-setter. In the end, Thiem has become such a class player that he did not back away or doubt himself. Instead, he kept hitting heavy shots and playing consistent tennis and managed to ride out the win by a narrow margin: 6-4 6-4 5-7 3-6 6-3 in a very entertaining match.
Will we see more of Hugo Gaston?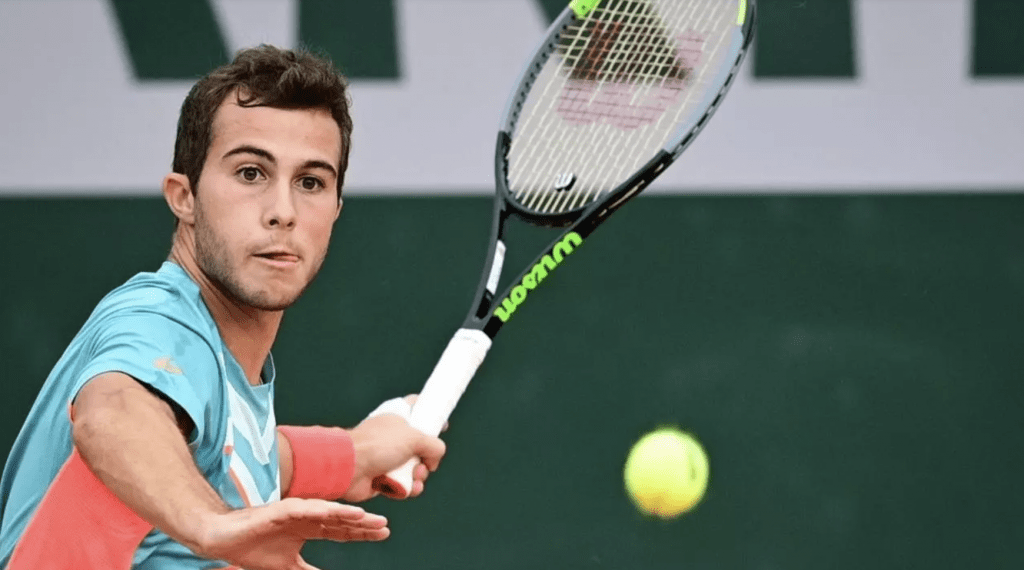 Let's hope so! It's refreshing to see a player who has the kind of "court craft" that Gaston has. He is only 20 years old, so he has time to improve his game a lot as well. It's not going to be easy as he is currently #238 in the world and will need some more solid results before he can become a regular feature at bigger events. The tennis circuit is very tough also on the Challenger level, so it's hard to say how he will do.
As a "not-tall" tennis player myself, I am really happy to see players like Hugo Gaston and Diego Schwartzman be successful. Tennis is dominated by taller players, but it's not impossible to succeed while being 5'7 or similar.
Let's hope we get to see more of Hugo Gaston.
PS. He looks to be playing a Wilson H22 pro stock in a Wilson Blade 98 V7 paint job. This is now available from Wilson Pro Labs.
What do you think of Hugo Gaston and his game?