There are a couple of upcoming reviews here on Tennisnerd and our YouTube channel. Let's go through them. For more, go to my Patreon.
Upcoming Reviews on Tennisnerd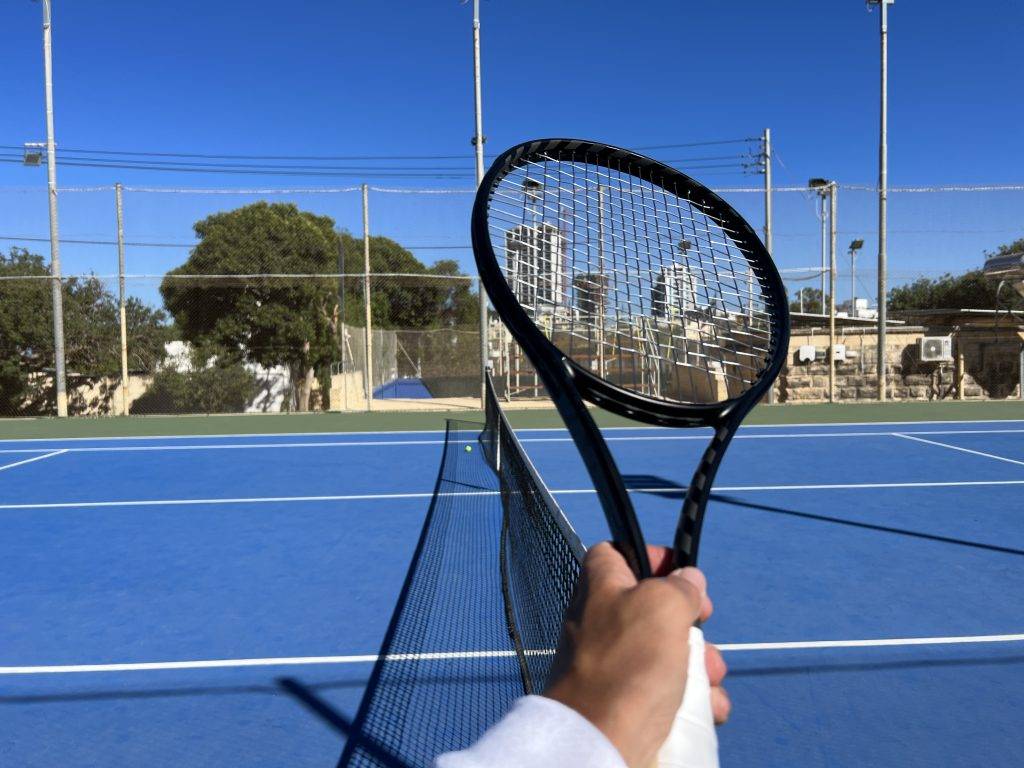 I have received many questions about the new Wilson Ultra 100 V4. I have a demo coming my way and it should be here this week. I like to get some a few weeks with my racquets before I review them, but I usually post my first impressions on my Patreon.
Henrik and I recorded a podcast about the new Ultra 100 V4 where he shares his thoughts about this racquet (and more). Judging by his impressions, I'm very curious to take it out on the tennis court.
I'm also testing a new racquet from Furi, which has surprised me. More to come about that one shortly. I reviewed their Furi Arma Pro favorably here and I also had a chat with the founder on the podcast.
Currently, I'm reviewing a new colorway of the popular string Babolat RPM Blast. It's the Babolat RPM Blast Orange, which by my experience should play a little softer and livelier than the black Blast.
Tonight I am taking out a Wilson Blade V8 16×19 Night Session out to the court under the floodlights to see how it "shines like a diamond". I like the blacked-out look, but the real magic is supposed to come from the fluorescent effect. The racquet is otherwise the same, so check out my Wilson Blade V8 16×19 review to find out how it plays.
New shoes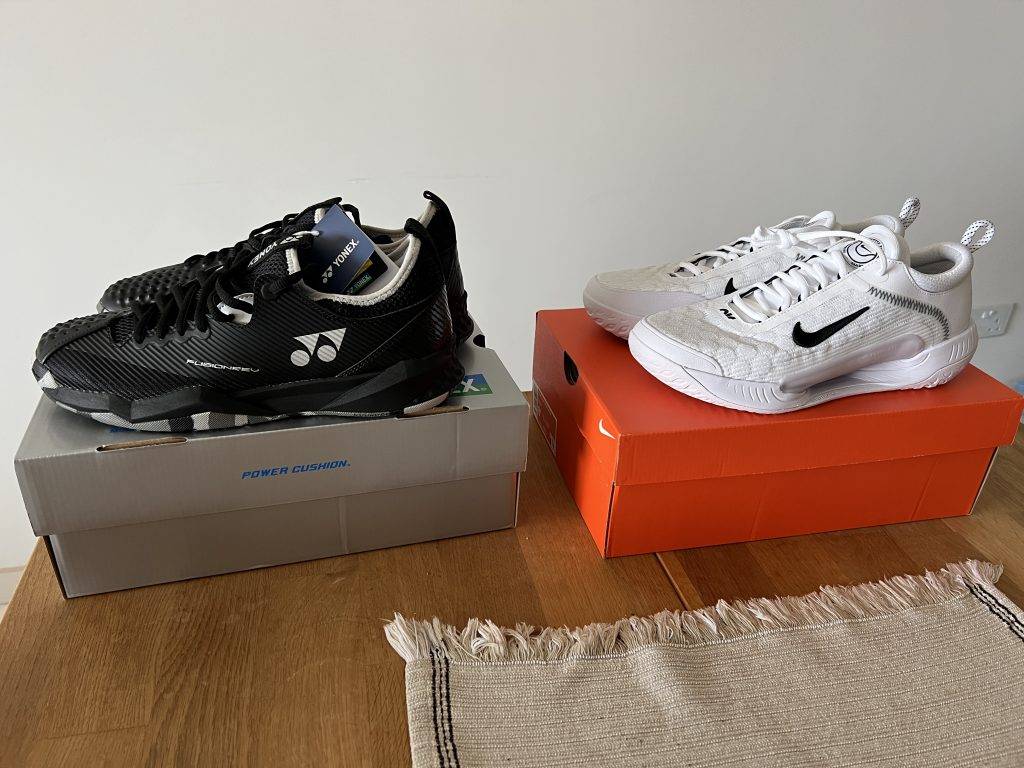 At the moment, I have three pairs in progress. The NikeCourt Zoom NXT AC (all-court), which seems to work well for my foot, but I hear from some other players that there can be durability issues (time will tell).
I'm excited to take the Yonex 22 PC Fusionrev 4 out on the clay in Spain next week. This will be my first experience with Yonex tennis shoes, but I have high hopes for them since they seem to focus on comfort and dampening, which is something my knees will thank them for.
I'm also testing a Diadora Speed Blueshield Fly 3+ (the names of these products!) on the clay in Spain.
Lots of stuff going on, as you can see. I'm also working on a project behind the scenes, which I hope you will appreciate once it's live later in September.
Don't forget to play some tennis!