Tennis is one of the most popular sports with hundreds of millions of fans all over the world. Due to its popularity, it's not surprising that tennis betting is becoming more and more popular. Worldwide tennis is the second most popular sport to bet on and we're here to help you maximize your chances of winning with the best tips and strategies for tennis betting.
Best Tips and Strategies for Tennis Betting
One of the most interesting things about tennis is its calendar, as the season takes place from January to November. Every day you have plenty of matches from different tours and tournament categories, giving plenty of opportunities to place your tennis bets. However, sometimes is not easy to choose the best matches and you need a good system for that. We'll try to teach you the importance of a good tennis betting strategy in this article.
Best Tennis Betting Sites in 2023
| Betting Site | Countries Accepted | Bonus | Bet Now |
| --- | --- | --- | --- |
| BetOnline – Trusted US-friendly betting and casino site! Accepts all major payment methods including crypto! | | Up to $1000 | Bet Now! |
| William Hill – An old and trusted UK bookmaker that now accepts many countries. Huge betting selections and great odds! | | €30 in Free Bets | Bet Now! |
| Stake – A great site for crypto deposits. Huge betting offering, promos and fast withdrawals! | | Ongoing Promotions | Bet Now! |
| Pinnacle Sportsbook – Trusted sportsbook since 1998, very high betting limits! Accepts all major payment methods including crypto! | | No Bonus | Bet Now! |
| BetUS Sportsbook – One of our top recommended USA friendly sportsbooks, always packed with great odds and promotions! | | 125% Bonus + 30 Free Bets | Bet Now! |
| 22Bet – Huge selection of odds, good mobile app and they accept new bettors from almost all countries in the world! | | €122 Sports Bonus | Bet Now! |
Please note:
All brands displayed on the list above are Legal Online Sports Betting Sites, however you are responsible for determining the legality of online gambling in your jurisdiction, and that you are of legal age to bet.
How to Bet on Tennis
Sports betting is one of the most rapidly growing industries all over the world, especially in the United States after the latest developments in laws and regulations. However, making the first bets and getting used to online sportsbooks might not be the easiest thing.
If you are looking to start your tennis betting adventure, there are some key things that you should know. Below are the four main steps you will need to take when making your bets online:
Choose a Sportsbook
Create an Account
Make a Deposit
Place your Bets
There are plenty of sportsbooks worldwide, but not all are trustworthy. Unfortunately, there are many stories of people who lost their money because a shady operator refused to payout. To avoid that, you should always look for the best tennis sportsbooks in order to avoid situations like that.
Choose a Sportsbook and Create an Account
Besides looking for a reputable sportsbook, you should also choose one that suits your needs. If you are reading this article, we assume you're into tennis betting. If that is the case, your objective is to look for a bookmaker that has competitive odds and a wide range of selections to bet in tennis.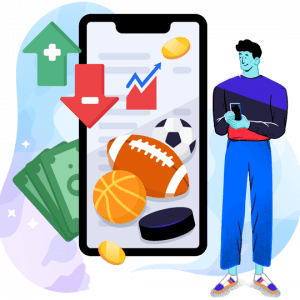 Once you have chosen a sportsbook that suits your needs, the next step is to create an account. This is a very simple process as you just need to enter your personal information and some contact details.
Keep in mind that some regulations might require additional information and that you will also need to verify your account. For that you just need to send a photo of your ID and a proof of address, either a bank statement or an utility bill.
We also want to highlight how important it is to make sure you enter the right details before start betting on tennis. Otherwise, you might have some problems when it's time to withdraw your money from the sportsbook.
Make your First Deposit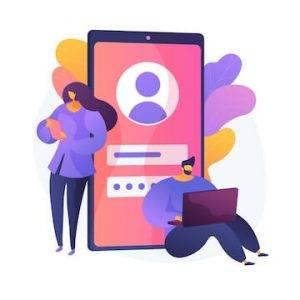 Now that you have an account, you will need to make a deposit before starting to place your tennis bets. There are plenty of payment methods available, depending on which country and region you are playing from.
Credit and debit cards are the most common options for players to fund their sportsbook account. Besides this, you can also use other options such as PayPal or e-wallets like Skrill and Neteller.
Don't forget that you always need to use a payment method under your name. Many people commit the error of using a payment method that is not under their name, which leads to a lot of problems when trying to withdraw money from the sportsbook.
Start your Betting Experience
Once you have completed your deposit, your account is ready to start betting. With so many matches taking place every day, it's important to have a good strategy to bet on tennis.
Below we will look at some of the key factors for how to bet on tennis, as well as some useful tips and tennis betting strategies to help you improve your results.
Key Factors for Tennis Betting
There are many factors that can have an impact on the outcome of a tennis match. Players are humans and it's impossible for them to perform at the same level every week.
Besides this, there are also external variables that affect the game conditions and those are also relevant. All tennis courts are different and even if they have the same surface, there are other aspects that can make the conditions significantly different.
Knowing the Players
Each player has its own unique playing style and that's what makes this sport so interesting. When betting on tennis, you should have a very good idea of a player's playing style, what are his strengths and weaknesses.
Some players thrive in fast court conditions while others prefer slow courts. Knowing this information will make a huge difference and it's impossible to have a good strategy to bet on tennis if you don't know the players.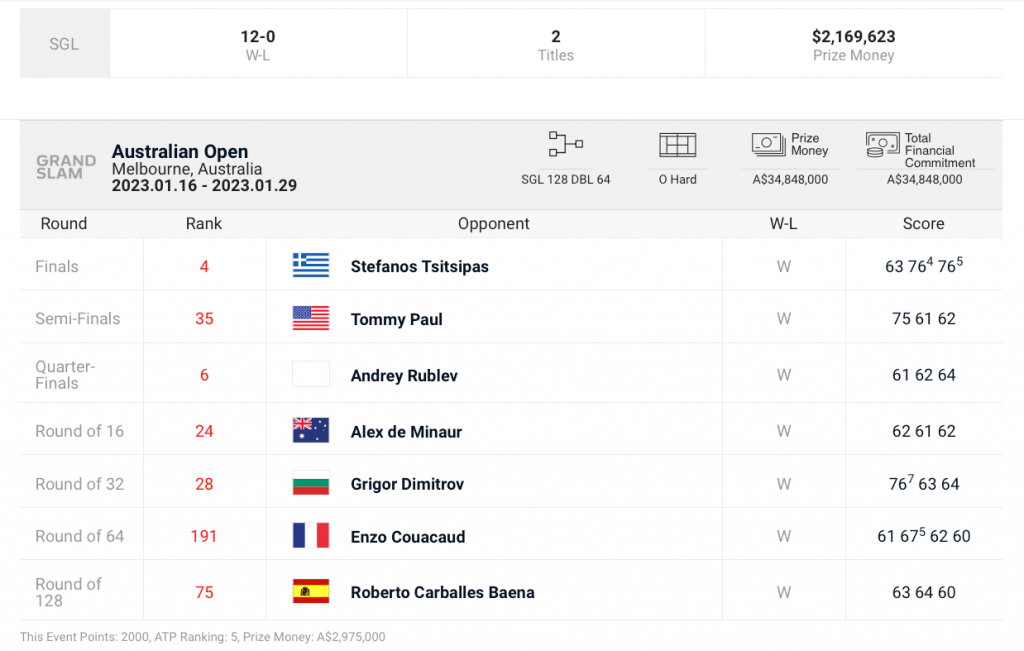 Other factor that plays a huge role in the outcome of the match is the player's motivation. As an individual sport, tennis relies in just one player, or two if playing doubles. This means that if the player is not really motivated, then it's very unlikely that he will win the match.
Even though players want to win all matches, it's no secret that some weeks are more important than others. This means that motivation will also differ from week to week, meaning that in some weeks you might have a very motivated player against another one who is more focused in the upcoming events.
Tennis is a sport where confidence is key and winning just makes everything easier. When analyzing a tennis match, you should look for the player's recent results as this gives you a good indication of their confidence.
The last thing you want is to bet on a player who hasn't won a match in three months. That said, you should always try to understand how the player has been performing as this is one of our main tips for tennis betting.
Recent Past Results
Besides knowing the recent results, it's also a good idea to look for the player's past results in that event. Some players perform particularly well in specific tournaments, either because they like the conditions more or they are extra motivated.
If you are betting on hard court at the Atlanta Open, for example, you can be sure that John Isner will be extremely motivated. The 6'11" American is a former Georgia Bulldog and just loves to play in Atlanta, winning six titles and reaching three other finals.
With this in mind, by knowing not only the recent results but also past record on that event will give you a very good information of what you can expect from each player.
Understanding the Surface
One of the things that makes tennis a unique sport is the fact that is played in different surfaces. The game conditions change significantly from surface to surface, which makes this a very important factor to keep in mind when betting in tennis.
Knowing how the court surface affects tennis betting is crucial to be a successful bettor. For those who don't know, there are three surfaces where a tennis match can be played:
From all the three surfaces, grass is the fastest one. The ball also bounces lower than on any of the other surfaces, making the conditions ideal for attacking players. The grass-court season is the shortest of all surfaces in the tennis calendar, with Wimbledon as the main tournament played on grass.
Clay is a very popular surface in Europe and South America with plenty of tournaments all year long. This is considered as the slowest of all surfaces where players need to work extra hard to win points. Roland Garros is the main tournament on clay, but there are also three Masters 1000 on this surface.
Finally, hard court is the most popular surface all over the world, including in the United States. The court plays at a medium speed, faster than clay but slower than grass. Hard Court is the surface with most important tournaments, including two Grand Slams and four Masters 1000 events.
As you can see, it's very important to know in which surface the tournament is taking place. Try to understand also the court speed before making your tennis bets, as all courts are different.
For example, Shanghai has the fastest hard courts on tour, making it a perfect place for big servers and powerful hitters. On the other hand, Miami is also played on hard court but the surface is significantly slower than most of the tournaments on this surface.
Check the Weather Conditions and Other Variables
The last point we want to highlight on the key factors for tennis betting are the weather conditions and other variables, such as altitude. These are often ignored by bettors but their impact in the match is much more significant than most think.
Playing under high temperatures, for example, is completely different than playing at night. Besides the obvious differences, the speed and bounce of the ball is not the same.
When playing on high temperatures, the gas molecules inside the ball expand, creating more internal pressure. This will result in a higher bounce of the ball, making shots like topspin even more dangerous. An increase in temperature also decreases air density, meaning that the ball will fly further through the air and making the conditions much faster.
This is just an example on how weather conditions affect tennis betting and their impact on the outcome of the match. Some players thrive on high temperatures while others prefer to play in night sessions where the court plays significantly slower than during the day.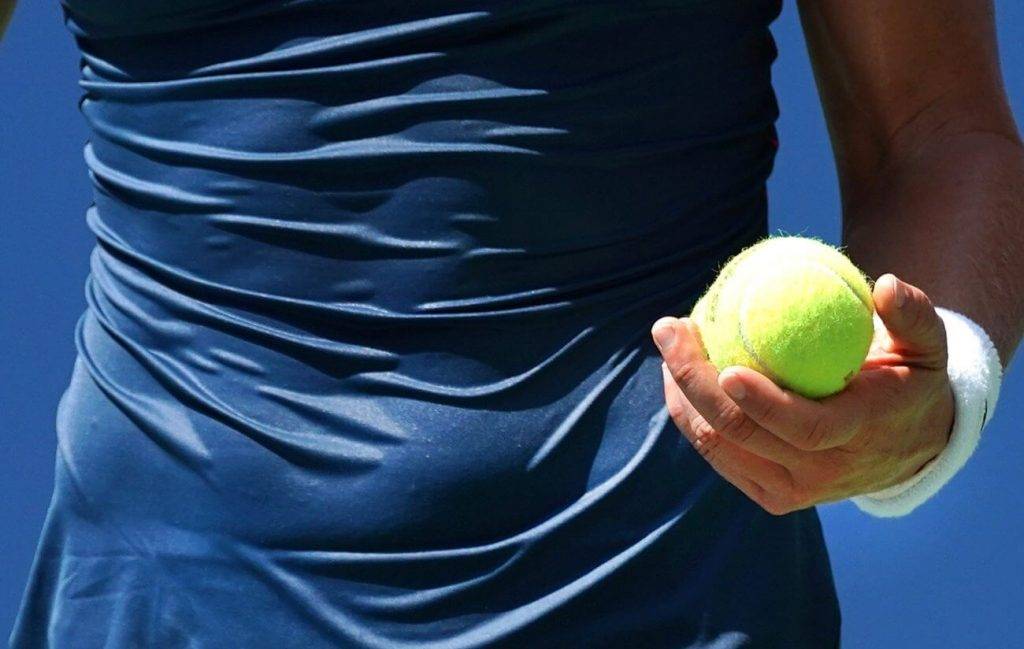 Humidity and wind are two other important variables to consider when placing your bets. Betting on a tennis, player who likes to take the ball early on a windy day might not be the best strategy, as the ball will have an unpredictable trajectory. On the other hand, solid baseline players with a great physical condition are usually a great bet on extreme humidity.
The last variable that we want to mention is altitude, something that is also often ignored. Playing on altitude is completely different than at sea level and some professional tournaments are played on these conditions.
An increase in altitude will also decrease air density, making the ball fly much faster through the air. The ball will also bounce higher than in normal conditions and shots like kick serve are a great weapon.
Knowing how to bet on altitude can give you the edge over the bookies in tournaments played on these conditions. Currently some of the events played on altitude are the ATP Gstaad, ATP Kitzbuhel, WTA Granby and WTA Bogota.
Best Strategies for Tennis Betting
Now that you already have a good understanding of how to bet on tennis and the key factors that you should consider, it's time to take a look at the best tips and strategies for tennis betting.
These strategies are a great way for you to approach your analysis, in order to find the best value for your bets. Combining this with experience and your own strategies can increase your chances of becoming a long-term profitable bettor.
Tennis Betting Strategy – Understand the Players Matchup
If A beats B and B beats C, then A should be C right? Well, not always, especially if we're talking about tennis. This is a common mistake in tennis betting, where people think a player will beat another because that another was defeated by someone that your player beat. However, tennis is a sport where matchup plays a decisive role in the outcome of a match.
Each player has its own playing style, strengths and weaknesses. When playing a match, players will try to exploit the opponent's weaknesses in a contrast of styles. But sometimes the way a player plays is not a good fit for one type of opponent, making it a very bad matchup.
The best and most known example is the matchup between Rafael Nadal and Roger Federer, especially between 2004 and 2014. During that period, Nadal was an absolute nightmare for the Swiss, winning 23 of their 33 encounters, including a 13-2 h2h on clay.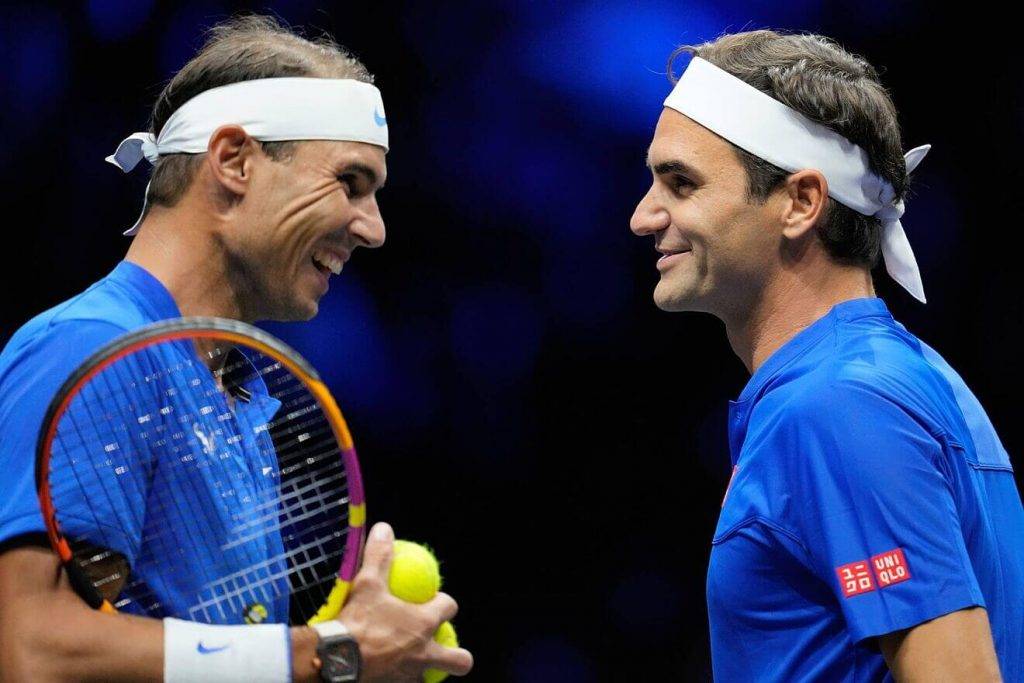 But why was Nadal so dominant over Federer? The reason was their matchup and how Nadal's crosscourt forehand made life incredibly difficult for Federer's one handed backhand due to his extreme topspin. It didn't matter how well Federer was playing, the matchup was just not good for him and that was a key for the outcome of their matches.
When analyzing a match, you should always look at how both players style will match. Knowing how they play; their strengths and weakness will be very useful when placing your bets. This is a strategy that all tennis bettors should use, as tennis is an individual sport where matchup plays a big part.
One tip we have is matches that involve left-handed players. These are usually a tough matchup for all players since they are more used to play with right-handed opponents. When betting on a match that involves a left-handed, you should look for the right-handed player record against these type of opponents to get a better idea of what to expect.
The other tennis betting tip we have on matchup is regarding big servers. These are players known for having a very powerful serve and while some players struggle against them, others have an incredible record such as Andy Murray, known as one of the best returners in the game.
Back Favorites in Grand Slams
Grand Slam events are the pinnacle of tennis and the most prestigious tournaments in the season. Every player wants to perform at their best on these big events, especially the best players in the world. Their preparation is always around the slams in order to be at their best when the time comes.
This means that having upsets in Grand Slams, especially in early rounds, it's not very likely when we talk about the best 10 to 20 players in the world. Unless they get a very tricky first round opponent, they usually get the job done and don't lose in the opening round.
Another advantage of Grand Slam events for favorites is the fact that is played in best of five sets. This is a positive point for favorites since they have more time to turnaround things in case of a slow start.
It's true that odds for favorites are not very appealing in early rounds, but there are other betting markets that you can use. One of our favorite is the set handicap, especially the -1.5 set handicap, a market that gives you some safety as you will win your bet with a 3-0 or 3-1 result.
Handicap Bets
For those looking for a higher payout, you can take a higher risky market such as the -2.5 set handicap or the game handicap at evens. These are also two very good alternatives to bet on favorite players in Grand Slams.
Finally, we have the popular parlay bets, something that we don't always recommend. These types of bets are usually a "sucker bet" as these have a higher vig, or overround, for the sportsbook. Nevertheless, these can be a good option in early rounds of slams in matches that involve players in the Top 10 or even Top 20.
Dangers of Lower-Level Tournaments
In the previous tennis betting strategy, we saw how betting on favorites can be a good approach in Grand Slam events. However, is it also a good strategy to back those players on lower-level tournaments?
As you probably know, the tennis calendar has tournaments from different categories. Besides Grand Slams, you also have Masters 1000, ATP 500 and ATP 250. At lower levels you even have Challengers and ITFs, but for this strategy we are focusing on the ATP events.
Many times, you see high ranked players or big names of the game competing in ATP 250 events. Even though these tournaments still give some points and prize money, they are far from being the priority for the best players in the world. Most of the times they just compete on these events due to an attractive appearance fee and are not really interested in the tournament.
This means that you might have high ranked players with low motivation, playing a tournament where they will probably be the main favorite. This means that betting against them, either to lose the match or some sort of handicap is usually a good approach.
Even if they win the match, it's not common that they steamroll their opponents. The matches are usually much closer than the bookies predict, giving you great value on the underdogs.
Nevertheless, it's always important to understand why is the favorite playing on that lower-level tournament. Previously on this article we spoke about how important is Atlanta for Isner, an ATP 250 event that he considers his favorite. This is not a typical case, but it can happen, and you should be aware of that.
If a top player is playing a home tournament is also something that you should be careful about, especially if that is the only tournament in their home country. Casper Ruud is currently one of the best players in the world and if there would be an ATP 250 in Norway for sure he would be motivated to play it.
Injured Players
The last thing you should also look for is if the player is returning from injury or trying to get back to best form. A recent example is Dominic Thiem, who is yet to find his best form after a long absence due to injury. Even though he is a big name of the game, he's grinding on lower-level events to get back his confidence and important points.
That said, always be very careful when betting on lower-level tennis tournaments. Try to understand the player's motivation to compete on that event, as that can give you very useful information and an edge over the sportsbooks.
Check Relevant Statistics
As in any other sport, statistics are very important piece of information that can help you when placing your tennis bets. However, we want to make clear that making bets purely based on statistics is a mistake, as you also need to analyze specific aspects of each match.
There are a lot of statistical information available about the players so it's important to know which data is significant. The last thing you want is building a theory for your bet based on a statistic that has no relevance for the match.
The Serve is Important
When we analyze a match, a statistic that we consider relevant is the service numbers of a player in that week. The serve is the only shot in the game where there is no interference from the opponent, as you are hitting it to start the point. That said, hitting good service numbers is all about rhythm and confidence.
If you are looking to place a bet on a player known for his serve, looking at his numbers in that week is a great indicator. When a player is serving at a good level in the previous rounds, hitting a high percentage of first serves and rarely broken, it's quite likely that he will continue to perform like that in the next rounds.
It's true that you should also consider the quality of the returners he faced before also the next opponent, but first serve percentage shouldn't be affected by that. Nevertheless, you should also look into external factors such as wind, as this can affect the serve motion and disrupt the server.
That said, it's easy to understand that that statistics can be a very good piece of information, but they should never be isolated. There are plenty of variables that can affect a tennis match, which makes it impossible to reduce an analysis to just statistics.
Fade Players who are Changing Surface
One of the most challenging things in tennis for a player is changing surface. Many times players have very little time to adjust to a new surface, competing on different surfaces in consecutive weeks.
If you are betting on clay in a player who competed on grass in the previous week, the likelihood that he will struggle with the conditions is very high. Even if he is used to play on clay all his life, these changes are never easy and at a professional level every detail count.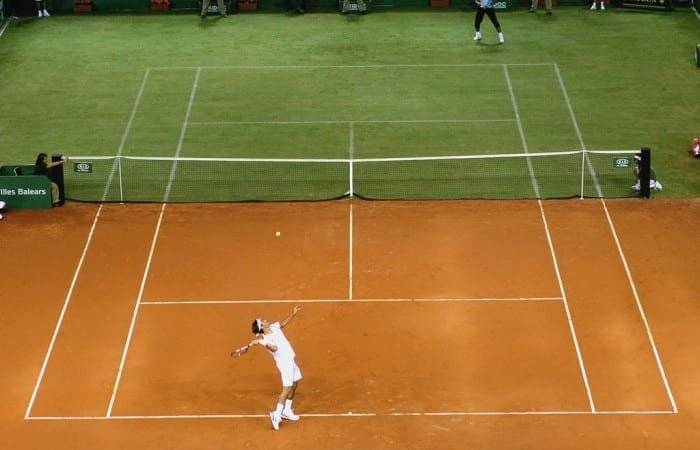 Before placing your bets, try to understand in which conditions the player competed the previous week and until when was he there. For example, a player who played in a different surface the previous week but lost in the first round is not the same as one who reached the final.
All these details are important when analyzing your bets. That said, the best strategy is to understand always where the player was before and how long he had to adjust to the conditions before making your tennis bets.
Look for Particular Game Conditions
Every event is played in different conditions and no tournament is the same. There are plenty of factors that can affect a tennis match and you should be aware of that.
As mentioned before, playing in altitude is a good example as the game conditions are completely different. If you are betting on a tournament in altitude, then you need to be very aware of what changes when playing in such conditions.
Other variables such temperature or humidity also have an impact on the game and can never be underestimated. They change the way the ball bounces and moves through the air, making things very different for the players.
Finally, we also want to highlight another aspect that you should consider when placing your bets, which is the court where the match will be played. Even though all matches of a tournament are played in the same complex, the conditions can be different from court to court. That said, a strategy that you should use when placing your bets is understanding if there are differences between the courts and always look for the schedule of play.
Understanding Home Advantage
In most sports playing at home is an advantage and the same generally applies to tennis. Most of the players enjoy the support of the crowd and produce their best tennis.
However, there are certain players who always struggled with the pressure of playing at home and were never able to meet expectations. One example is the former US Open champion Sam Stosur, who only won 51.28% of the matches at the Australian Open, a number that is considerably low when compared to a 60% win rate in the other three slams.
Other aspect that you should analyze is the schedule of play and if the tournament has a history of high attendance. As you probably know, tennis tournaments take place from Monday to Sunday, with most matches being played during the day.
This means that some tournaments are almost empty during the week as most of the people are working. If the home favorite is playing during working hours on a weekday, it's possible that the home advantage won't be so important as if he was playing in a full stadium.
All these variables should be considered when making your tennis betting strategies and will increase your chances of winning more bets in the long-run.
Frequently Asked Questions:
How to Bet on Tennis?
To start betting on tennis you just need to select a trustworthy sportsbook, create an account and make a deposit. After that, the next step is to analyze the different matches and find a good betting opportunity.
Which are the Key Factors for Tennis Betting?
To be successful in any tennis betting strategy you need to know the key factors to betting, which are to know the players, understand the surface and other variables that can affect the match such as weather conditions and altitude.
What is the Best Strategy for Tennis Betting?
There are many different tennis betting strategies, but the best for us is to bet on favorites in Grand Slam events, as this has proven to be a profitable strategy over the years.
Which is the Most Profitable Strategy for Tennis Betting?
Betting on underdogs is clearly the most profitable tennis betting strategy, but it requires plenty of knowledge and study to be able to identify valuable opportunities on these players.
Is it Profitable to Bet on Favorites in Tennis?
It depends on the tournament level. On Grand Slams is a very good strategy and extremely profitable, but on lower-level events is very risky to bet on these players.
What is the Best Betting Market in Tennis?
The best tennis betting market is the match winner, also known as moneyline. The main reason is because the only thing the player cares about is winning the match, so you want your bet to be aligned with the player's motivation.
+21 | T&Cs Apply
Please remember that betting is speculative. When betting your capital is at risk.
If you have a gambling problem and need help, call 1-800 GAMBLER
+18 | T&Cs Apply
Gamble Responsibly! If you need help regarding your gambling habits, please visit www.begambleaware.org
+19 | T&Cs Apply
Gambling can be addictive, please play responsibly
+18 | T&Cs Apply
Gamble Responsibly! If you need help regarding your gambling habits, please visit gamblinghelponline.org.au or call 1800 858 858 for confidential support.
DISCLAIMER: Online Wagering is illegal in some jurisdictions. Tennis Nerd takes no responsibility for your actions. It's your responsibility to check your local regulations before joining or betting on a sportsbook.