I have just uploaded another installation in the vlog series I call "The Bumpy Road to Improving Your Tennis". This one is mainly dealing with me trying to improve my forehand. I am trying to switch from a "Semi-Eastern" (between Eastern and Semi-Western) grip to a full Semi-Western.
I have been playing tennis for a long time and most of the time with one style of grip. To change this in an effort to trying to improve my forehand is going to take a lot of willpower because I will play and look like a fool for a while. I am already experiencing feeling less confident on the court and playing below my standard, but I need to suck it up and soldier one, otherwise I will never make the progress I want.
Sure, I could stay with my current "E to SW" grip and work on other things, but I still feel I would struggle to get more "natural" spin that way and one of my issues is hitting the ball consistently with the racquet face at the same angle. My motion gets jerky as I try to adjust my racquet to the type of incoming ball. What I can do well with this style is hit on the rise, because I can adjust my wrist quite quickly, but when it comes to hitting targets with wider margins more consistently I struggle.
Trying to Improve my Forehand – Some Good Tips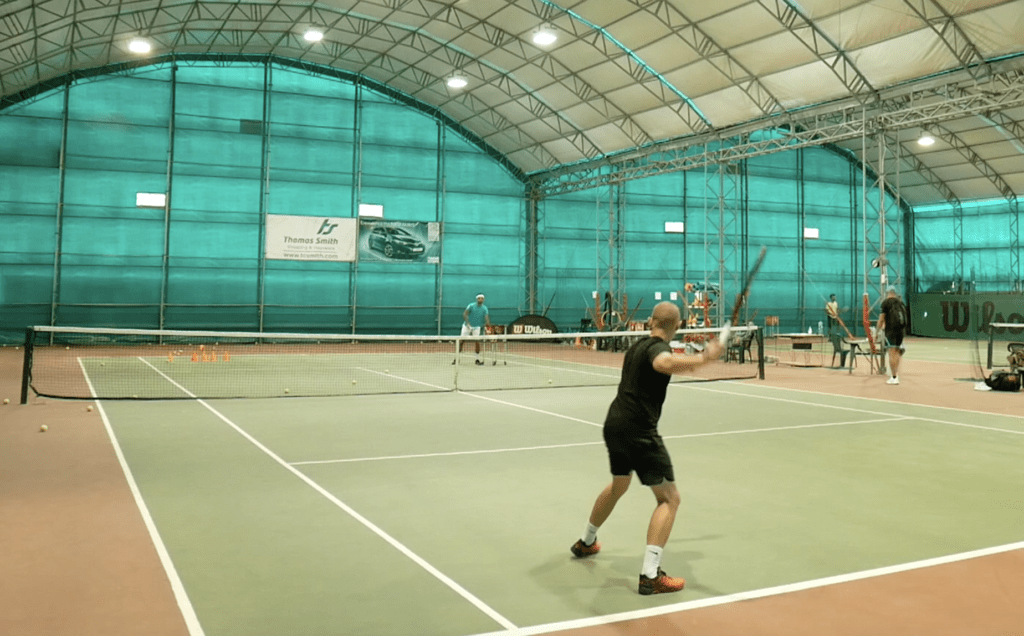 1. Go to a good coach who is willing to put in the work with you (and has the patience!).
2. Record yourself while playing/practicing. This way you can see what you do well and what you need to work on more.
3. Watch videos from online coaches on YouTube to get an idea of the mechanics. This way you have more time to soak up the information before you work with the coach.
4. Trust your racquet. When you work on your technique it is important you don't second-guess your racquet and start throwing in that as an excuse or variable. Isolate what you need to work on and focus on that only.
Trying to improve my forehand – Video
Do you like Tennisnerd? Please also follow and share our other channels. Every like, share and follow is deeply appreciated!

Patreon – Support and get VIP content
YouTube – In-depth video reviews and vlog
Instagram – Racquets, racquets, racquets
Twitter
Facebook Page – New content daily
Facebook Group – Join the discussion with other tennis nerds
Amazon Influencer
About tennis racquets
All racquet reviews
Here is a great racquet buying guide to get you started.
What tennis racquet should I buy?
Top tennis racquets to buy right now
The Gear of the Year 2018
The Gear of the Year 2017
The Gear of the Year 2016
Tennis racquets for juniors
Tennis racquets for kids