The Miami Masters 2022 draw is out. Rafa is taking a break after a gruelling start to the season, but what about the rest?
Qualifiying is under way so the draw is not yet complete. I will break it down with some commentary on my YouTube channel soon. But you can already now take a look at the Miami Masters 2022 draw on the ATP Tour official website.
The biggest headline for a draw preview is that we might get a Medvedev vs Murray encounter already in round 2. Medvedev, as the first seed, has a bye, while Murray plays Delbonis in the first round. It's not unlikely that we will see an M&M encounter and that's a tricky one for Medvedev as I'm sure Murray will relish the challenge.
Will you watch the event via stream or TV? You will get more streaming options if you use a VPN only for streaming sports events.
A few players to keep your eyes on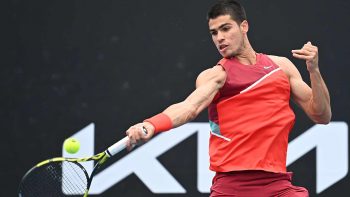 Taylor Fritz won Indian Wells and is on the starting blocks in the Madrid Masters. I am bit surprised by this as he was struggling physically towards the end of the BNP Paribas Open with an ankle injury. But maybe it's not so serious and he will be ready to go.
Carlos Alcaraz is one of the hottest names in tennis right now. He was close to beating Nadal in the semi-finals in Indian Wells and I'm sure he is hungry for more in Miami.
Jenson Brooksby is talked about frequently. Some players and commentators struggle with his on-court antics, but there is no denying his tactics and talent.
Alexander Zverev had a pretty lousy event in Indian Wells where he lost his first match. What kind of mood and form will he be in?
Nick Kyrgios was great in the "desert". Can he keep up his focus? He has an interesting first round opponent in Adrian Mannarino, the player using the lowest string tension on tour.
Tsonga is back in Miami thanks to his protected ranking. We haven't seen much of him in recent years, but he is always fun to watch when he's in good form. His first match against Jordan Thompson is winnable.
Will you be watching the Madrid Masters 2022? And who is your pick for the title?