Prize money in tennis is a hot topic. It has increased over the years, but many would argue not enough for smaller events.
Prize money in tennis
If we look at the prize money in tennis, it looks like this:
Grand Slams 2022
Australian Open: A$33,784,200
French Open: €21,256,80
Wimbledon: £18,652,000
US Open: (not announced yet)
Grand Slam singles winners for Wimbledon as an example get £2,000,000 while the runner-up gets £1,050,000 -£1,050,000 a 17% approx increase since last year. Below you have a good overview from Perfect Tennis about the Wimbledon prize money.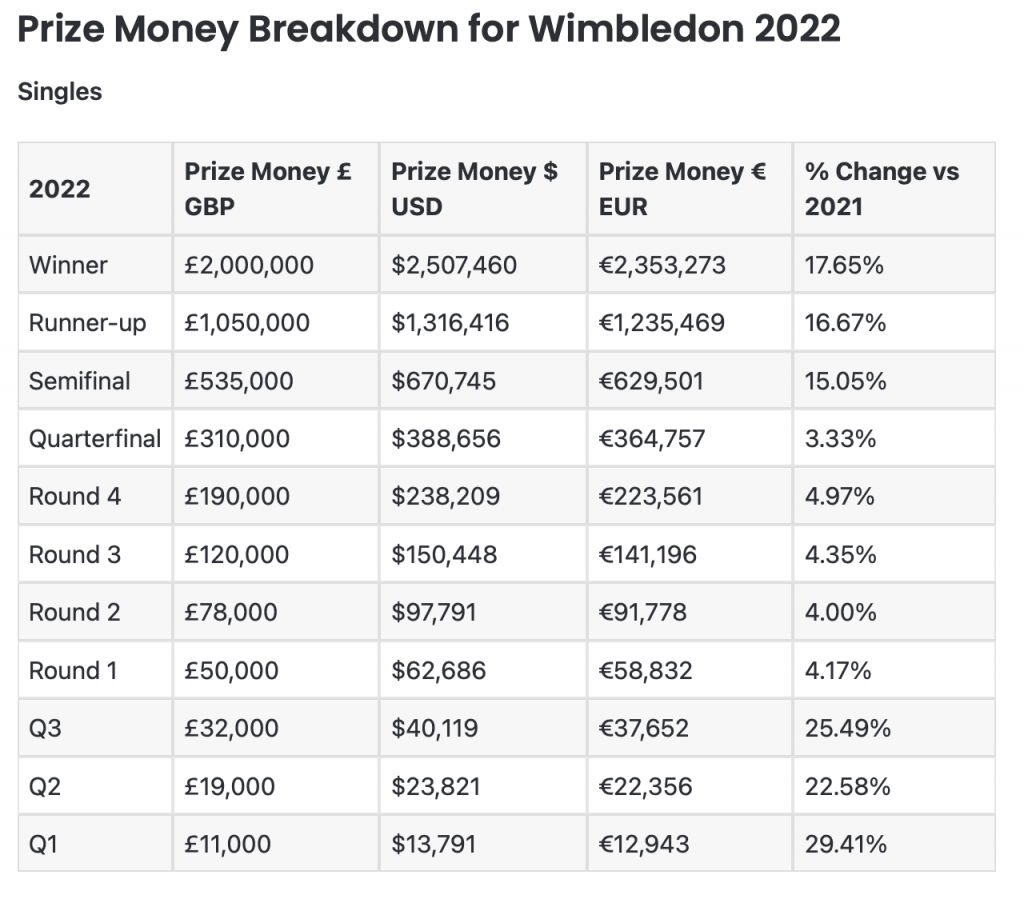 As you can see a grand slam can net the players quite a nice payday!
But what if we go outside the slams?
ATP 1000
As you can see you still make a pretty penny in the ATP 1000 series tournaments. This overview is from Indian Wells in 2022.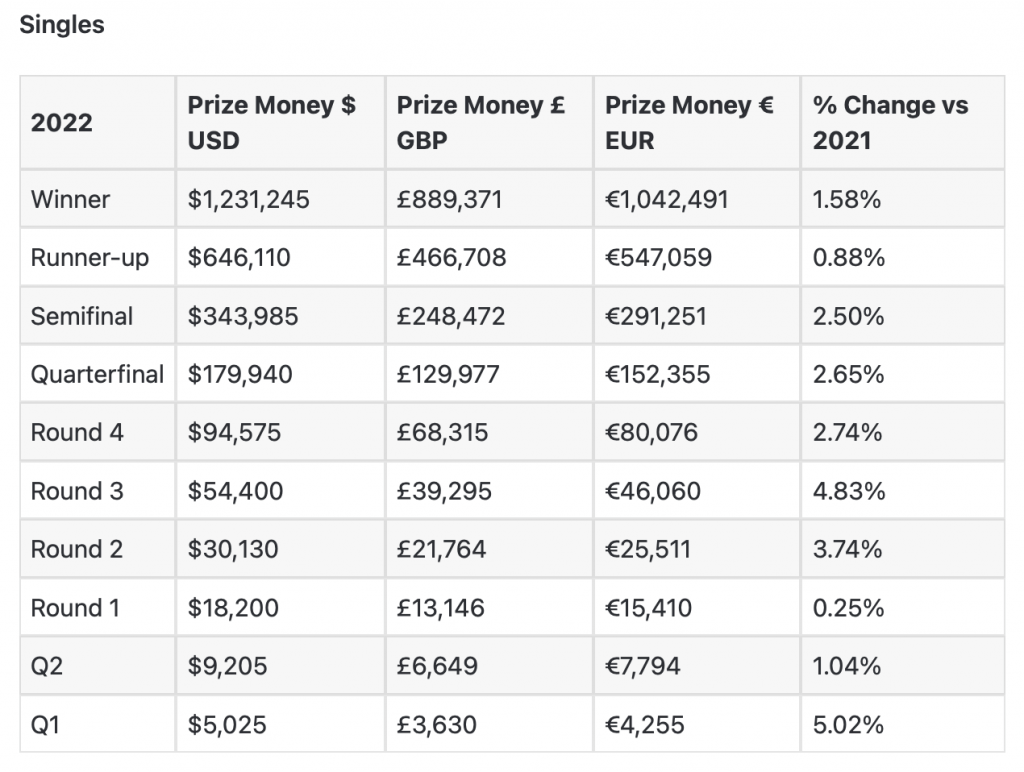 ATP 500
This prize money overview is from the Barcelona ATP 500 in 2022.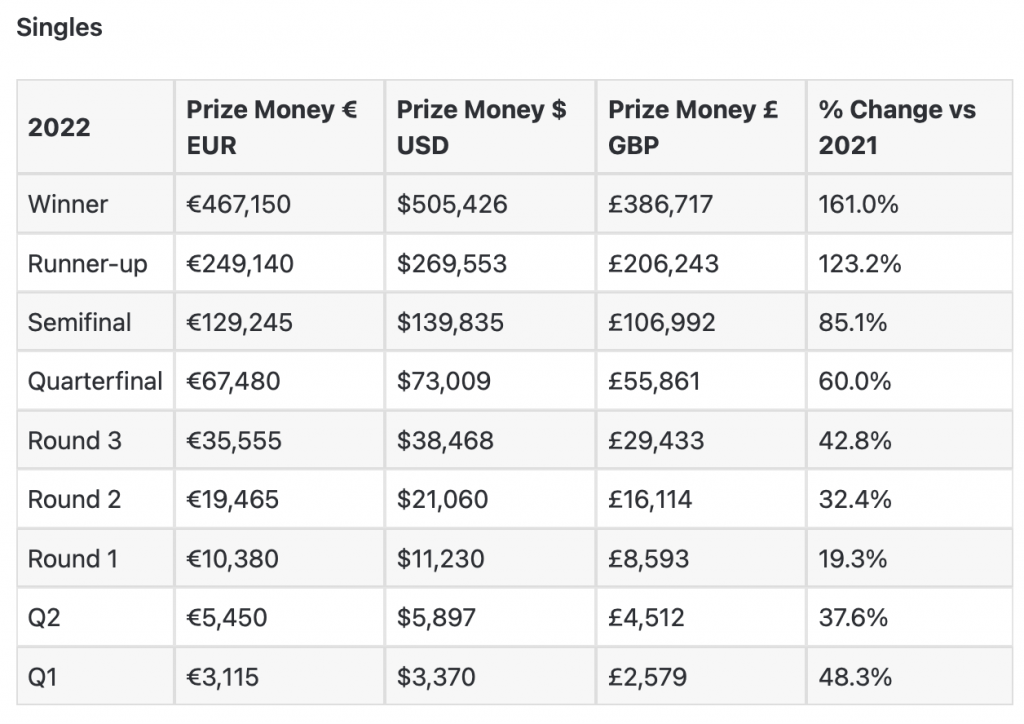 ATP 250
This prize money overview is from the Boss Open in Stuttgart earlier this year.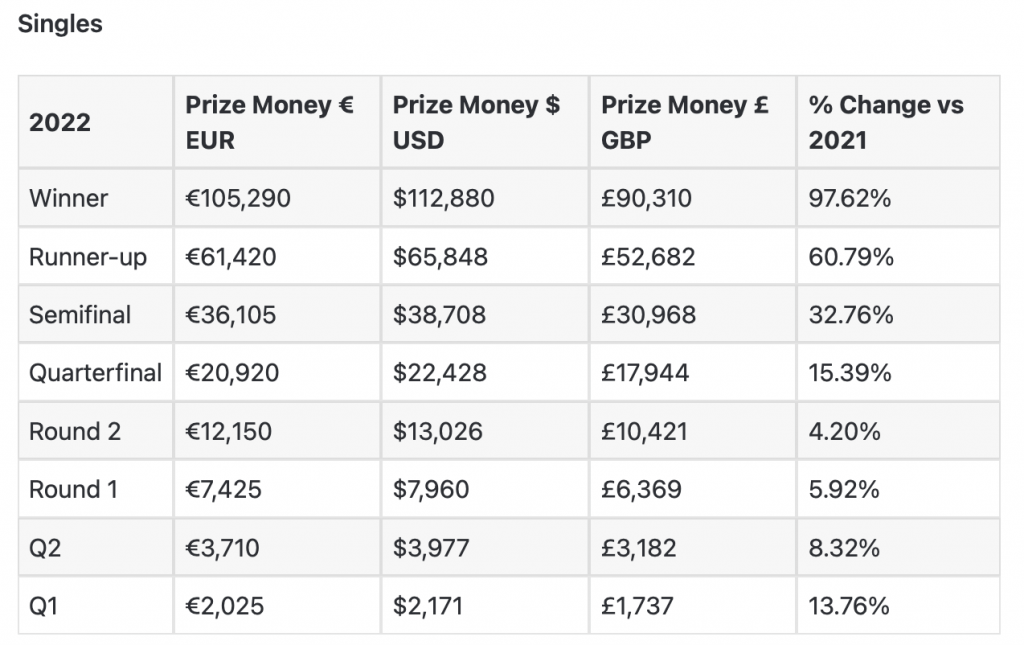 Challenger Tour
As you can understand the prize money for the Challenger tour is quite a bit lower. Here is the prize money overview for the Salzburg Open.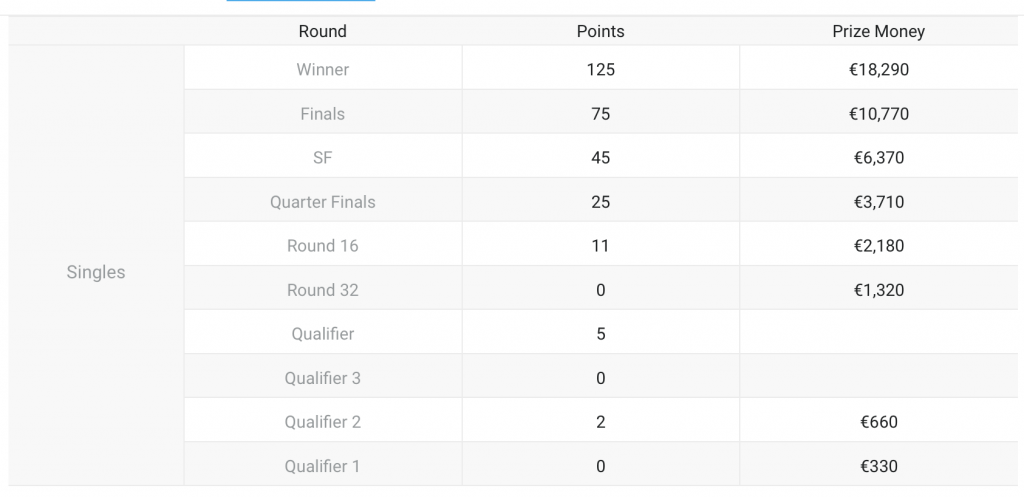 Futures Tour
On the Futures Tour, which is sanctioned and run by the International Tennis Federation, there are two types of tournaments, M25 and M15. The M25 is $25 000 and the M15 is $15 000. If the tournament has an H next to it, it means that the hospitality is included.
As you can see this overview from this Wikipedia. It's pretty easy to see that playing tennis on such a high level that you can win ITF Futures, will not make you reach and this is after a prize money increase.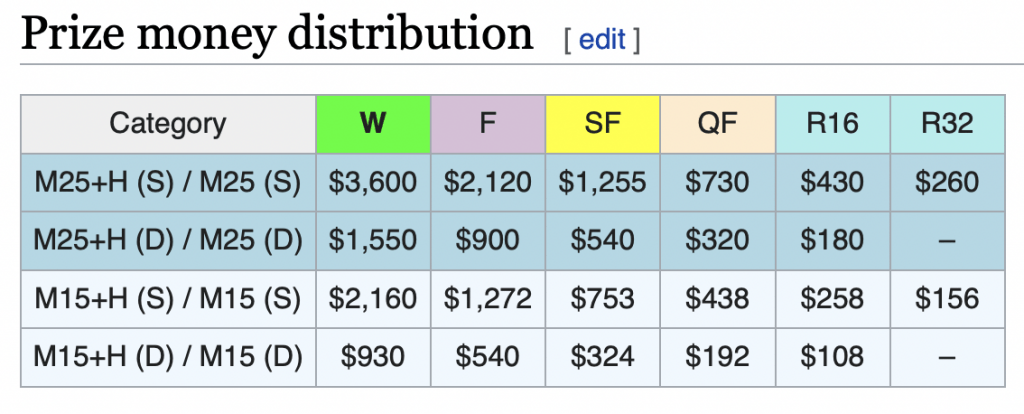 Comparing ATP vs WTA
For Grand Slams, the prize money for the men and the women are the same, but when it comes to the regular tours there are differences. Depending heavily on sponsor interest obviously. One rare case where the women are paid more than the men is their final event of the year. Especially in 2019, which was the highest paid tournament in history. We will see what the prize money will be for the WTA finals in 2022.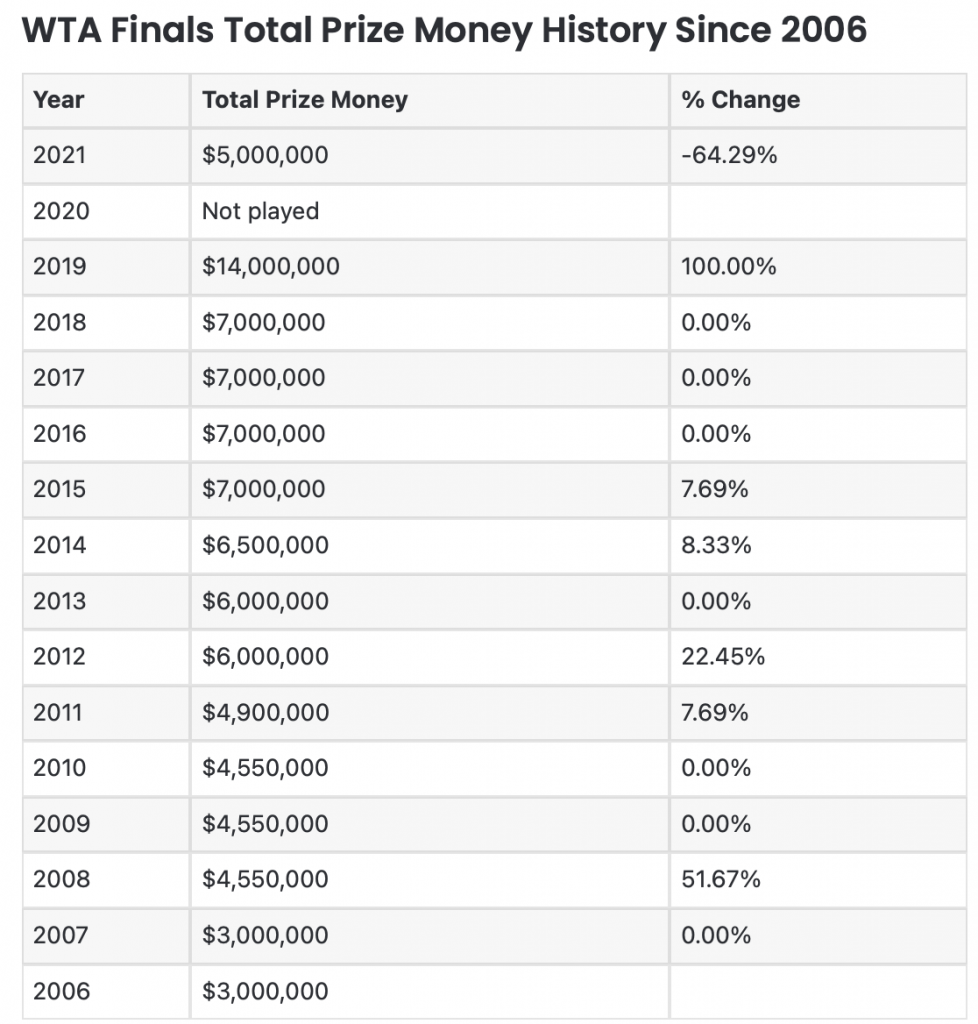 The WTA points system works similar to the ATP but they also include 125 point tournaments, which would be a Challenger on the men's tour. The prize money for a WTA 125 is typicall in the ball park of $115 000, WTA 250 is generally around $250 000, $750 000 for a WTA 500 and $2 500 000 up to $2 800 000 for a WTA 1000.
I haven't done an in-depth research comparing WTA and ATP prize money, but it seems like they're somewhat aligned and the differing amounts between tournamnets on the tours are affected by sponsor interest.
It's clear though that the gap between being a 100-ranked player competing for "nice chunks of money" and playing futures around 200-300 in the world is a huge difference in compensation and ability to earn. In tennis, you need to crack the top barrier to be successful. As soon as you can start to play grand slams, your financial situation changes in a big way. And if you're in the top ten, then you can laugh all the way to the bank.