I wanted to spend some time on a common but important topic when you are interested in buying a tennis racquet: comfort vs power. It is easy to fall into the typical marketing jargon and be excited about getting more power on your shots. Sometimes this will result in injuries.
Powerful racquets often mean stiff racquets. If a racquet is flexible, the racquet absorbs the vibrations and the ball stays longer on the strings. With a stiffer racquet, the ball shoots off quickly from the string bed and your arm and hand is left dealing with the vibrations. This can lead to significant shock to the wrist or elbow, and to you not playing for a long time. My take on this – it is more important to be able to play a lot of tennis, than getting some free power on my shots. Obviously this might not have a positive affect on your results on the court. At least not in the short term.
Buying a tennis racquet is a situation often riddled with questions. Sometimes you know exactly what you like and need, but sometimes you need to challenge all this. One time when this question is really up in the air is after you get injured, especially if it is related to your racquet and gear.
Buying a tennis racquet: Comfort vs Power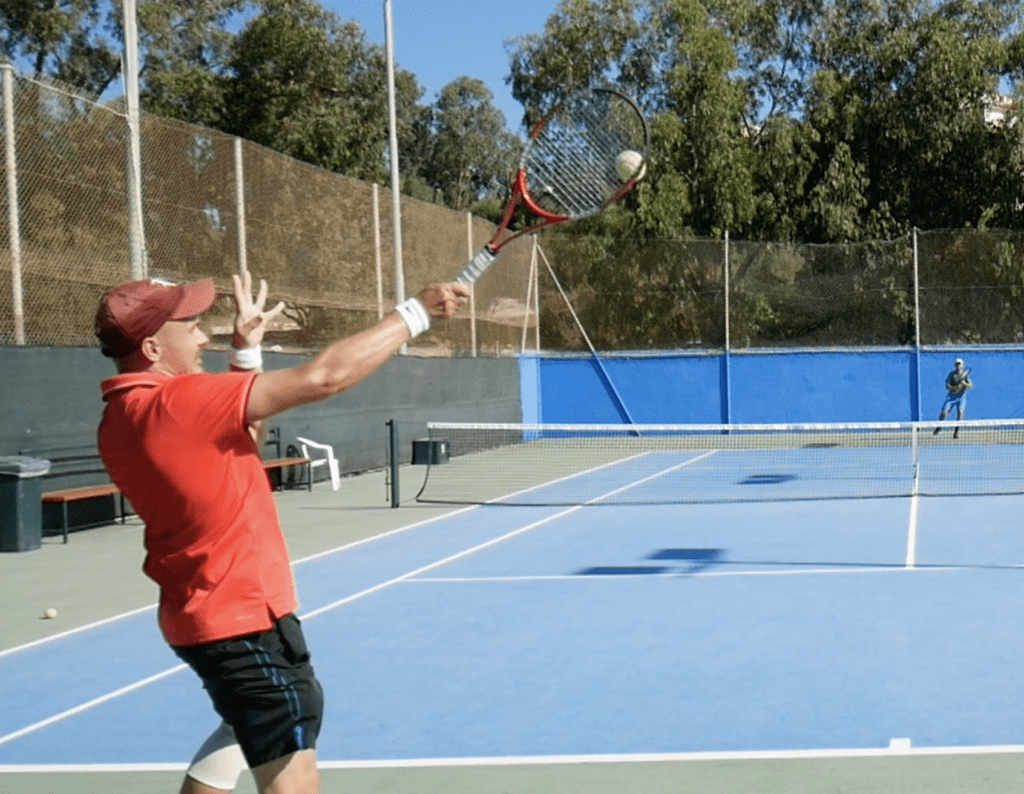 We all love power, right? Being able to nuke the ball across the court for a winner is a great feeling. And when you smack that ace down the line, you feel like John Isner for a second. Power can be extremely intoxicating, in life and on the court. But it is not always a good thing. If we are talking about tennis racquets (which we are, pretty much always, here on Tennisnerd), power comes at a cost of control (obviously) and comfort.
I recently wrote a post called "Powerful racquets build bad habits" and what I meant there is that a powerful racquet can make it easy to get depth on the ball even with poor footwork. In some cases this is a great thing, like when you are defending and do not have time to position yourself properly for a shot. But it can also ingrain certain bad technical habits into your game. Suddenly you do not have to prepare properly for ANY shot and you end up arming shots and forgetting your footwork.
That is one way that powerful racquets can harm you. Although nothing is as drastic and dark as when you get injured from a stiff racquet. This can obviously also happen due to bad technique or form, but there is no doubt that stiff, modern racquets create a lot of issues for a lot of players. Today most players learn to adapt to the power and hit with a western grip and so called "modern technique". This helps to be able to generate enough spin to get the ball to dip down. Firm polyester strings help to make this happen since they possess something called snapback, which makes the strings return back into place after a shot (which helps with control). Poly strings can also be shaped to increase the ball bite and increase spin. The issue with poly strings is that besides their relatively short life-span, they will also send more vibrations through to your arm since the material is stiff.
Buying a tennis racquet: Comfort vs Power – Where are you?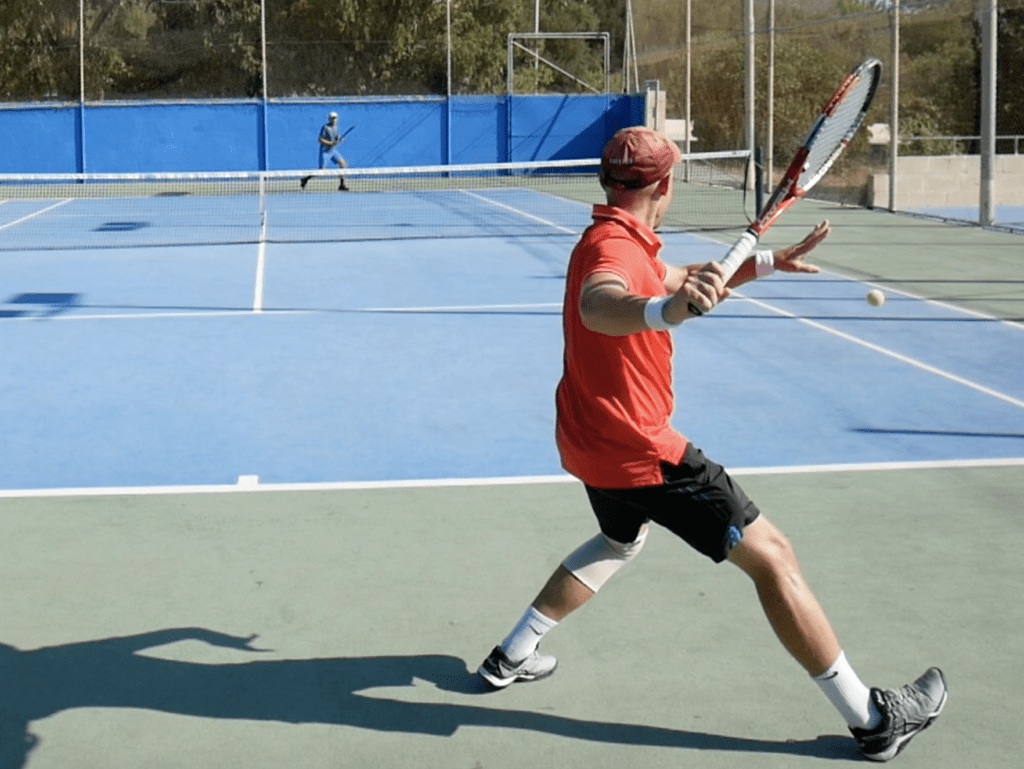 Stiffer racquets (measured in RA, above 65 is "firm", above 69 is "stiff" and below 62 is "flexible") coupled with stiffer poly strings will allow you to swing for the fences and still hit within the lines. The issue however is that an extreme western grip, a stiff racquet and a stiff string is not the friendliest combination for the body. Add the lightness of most stiff racquets which mean that as soon as you hit outside the sweet spot (which is often bigger than on traditional racquets), you will likely get an unstable response. Unless of course you customize your racquet to be heavier and thus more arm-friendly, but tougher to swing. This will create even more vibrations to your arm.
Tennis elbow is something I have not been bothered by myself, but my right wrist has bothered me at times and although it was a while since it did, it recently popped back again. I have had some pain for the last few sessions and I am trying to find out why. Maybe because I am using a wrist-y technique at times? Since it has not bothered me for years, I tend to look at the materials instead. I have played a lot with stiffer, lighter and more hollow-bodied racquets the last few months (HEAD Graphene 360 Pro and Tecnifibre Tflash PS 300 most recently) and pretty much exclusively used poly strings. Maybe this have something to do with it? Last time I had serious wrist pain, I used a Wilson Blade 93 with a Volkl leather grip
and Volkl Cyclone yellow 1.25
. It was 360 grams, stiff (67 RA strung) and quite a tough one for the wrist.
Buying a tennis racquet: Comfort vs Power – Health first!
I will definitely look into my technique a bit since I tend to get confused in between racquet changes. Reason being that modern racquets require a slightly different take-back and swing than traditional racquets. I have jumped back and forth between these types of racquets, but always seem to end up with the kind of specs "I started with". With this I mean my first serious player racquet, a Wilson nCode Six One 95.
I am currently playing the HEAD Liquidmetal Radical Tour and although it is not a harsh racquet (it is around 64 RA strung), it is around 355 grams strung and 32 cm balance so the swing weight is quite high. Strung with a poly, it might also take its toll on the wrist. Not sure a more pillowy racquet (like the Angell K7 Red) will help my sore wrist though, it might just need some rest (which is NO FUN AT ALL). But if you feel some pain after sessions I urge you to consider this:
Your physical health in general.
Your technique. (We all need to work here constantly).
Your equipment.
Your warm-up/preparation.
Because tennis is too much fun to be postponed due to injuries.
Buying a tennis racquet: Comfort vs Power – Final check
If you play amazing tennis with a racquet and string combo but feel pain after playing, make sure to check all these factors above. If you find out that it is your equipment that is causing this problem, make the decision to switch. Even if it takes a while to find a more comfortable setup and groove with it, you can at least work on it ON the court. Health first. Tennis first. Results second.
What is your opinion here? Have you had any injuries and what have you done to resolve them?
More posts about power racquets on Tennisnerd: