I've thought about this question quite a bit: Can you play a match with two different racquets? The reason is that I simply can't decide which racquet benefits my game the most.
Let's look at the easy answer to: Can you play a match with two different racquets? Yes, of course you can. Just switch a racquet mid-way through the match. But what it does to your game is obviously the key issue here. Not being decided on what racquet you play competitive matches with can feel like a potential liability and create anxiety before and during a match.
You would never think a pro tennis player actually brings two different racquet to match since they're usually meticulous down to the gram with their racquet customization and want their racquets to be matched (aka exactly the same) for their tournaments. But during the Next Gen finals, Alexander Rublev brought two different racquets to the court and did change between them mid-match! Read about this situation in this post.
My own racquet commitment issues
I've been in this situation myself recently where I'm not sure if I should use my Angell K7 Red or HEAD LM Radical Tours simply because they do different things well. With the Radicals I get utmost precision, but I need to swing fast and be alert with my footwork. When I play well, they give me everything I need, but when I'm not feeling the ball or moving that well, my Angells simply give me more power and a bigger sweet spot. They simply make tennis that little bit easier.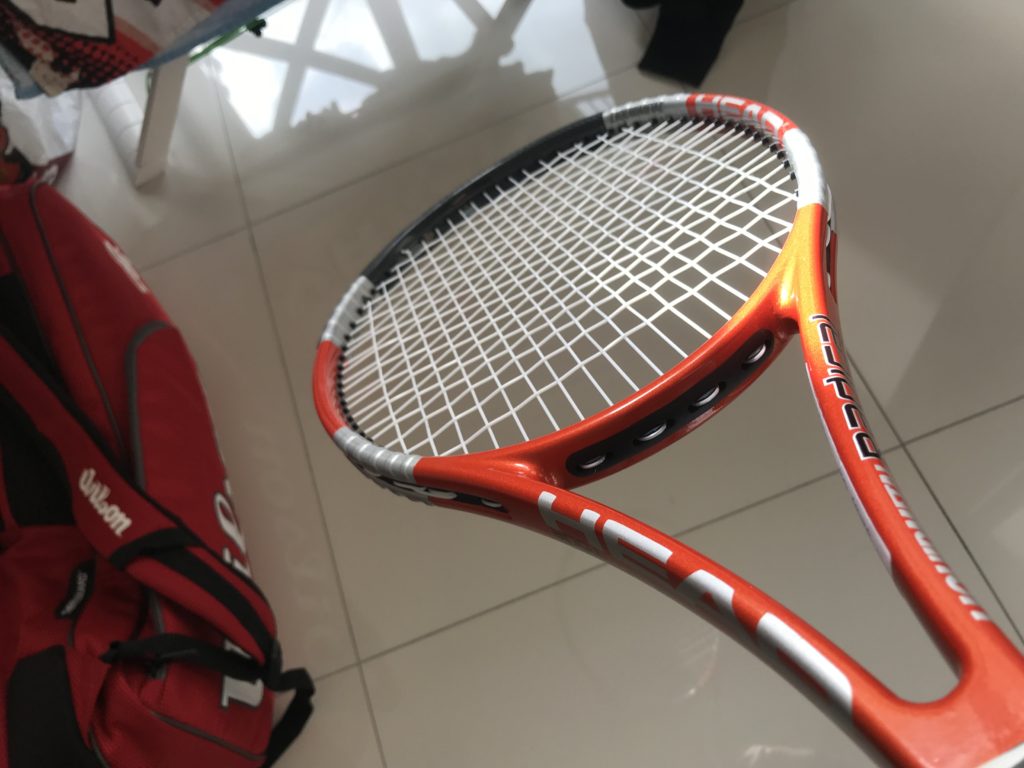 But the Angells are not as precise and not as stable when you play someone who hits hard and flat balls. So for that game situation my Radical Tours work much better…you can see where it screws with my head right?
The other day I played a match where I warmed-up with the Angell K7, felt it lacked the plow I needed on that day (I've since added more lead tape
to it) and before the match started I switch to my Radical and played a good match. This was arguably not a mid-match switch, but if I felt the same after a set, I'd probably played the second set with a different racquet.
Still, I would feel much better if I committed to a racquet instead of playing this sort of "backup-tennis". The plan some months ago was to go all-in with the Radicals, but then the Angell K7 came along and made me confused. And I'll be reviewing more racquets shortly which might make things even worse. For now, I guess I'll just bring two different racquets to my competitive matches!
Here's a highlight clip from the above session.
Do you recognize this situation? Have you found a solution to it? Please comment below!