A lot of people think you need to spend hundreds of dollars on your tennis racquet(s), but you can actually get a used one quite cheap and get it to play nicely. At least as long as you go with known brands. I asked myself: Can you play with a cheap tennis racquet?
Okay, so a little back story on my cheap tennis racquet. I managed to find a Babolat Soft Drive from the 90's on the local online bay for $15. It was in quite bad shape with paint chips around the frame, but no cracks or anything "lethal". I know Nadal used to play with the Soft Drive in his junior years and that Carlos Moya used it under various paint jobs so it is not a crappy, no-name racquet. However, it weighs 270 grams unstrung which is 55 grams under what I currently use! So…can you play with a cheap tennis racquet?
Well, as long as you go with a used one and do some research about the model, I think you can! A 270 grams unstrung racquet is definitely not in my wheelhouse or even close, but that is nothing (I guess) a little lead tape could not fix, right? This is how the Babolat Soft Drive became my little racquet "Frankenstein" project.
Can you play with a cheap tennis racquet? – Yes, with some customization!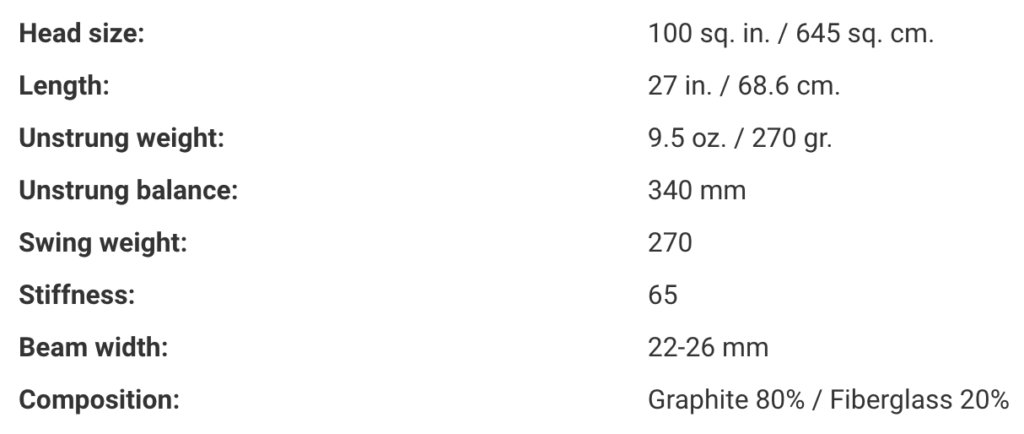 In this case I needed quite a bit of lead tape to make the cheap, used racquet work for my game, but you can of course also find a racquet that is close to your desired spec, and then you will not need to do much customization. As long as it is in decent shape, playing with a used racquet is fine. The difference in price between a brand new racquet and one that is used is quite big, especially if it is not the most recent model.
In terms of the grips of the Soft Drive, the original one was in bad shape. There was also an issue with the grip size (4 in this case). Since I normally use grip 3, I opted for a Babolat Skin Feel grip
, which is comfortable yet a bit thinner than most replacement grips. I replaced the old multifilament strings with a new set of HEAD Hawk Touch 1.25
 and I cleaned the grommets which was in decent shape. There was not much to do about all the paint chips on the frame, but at least there were no cracks.
Can you play with a cheap tennis racquet? – But 270 grams is not enough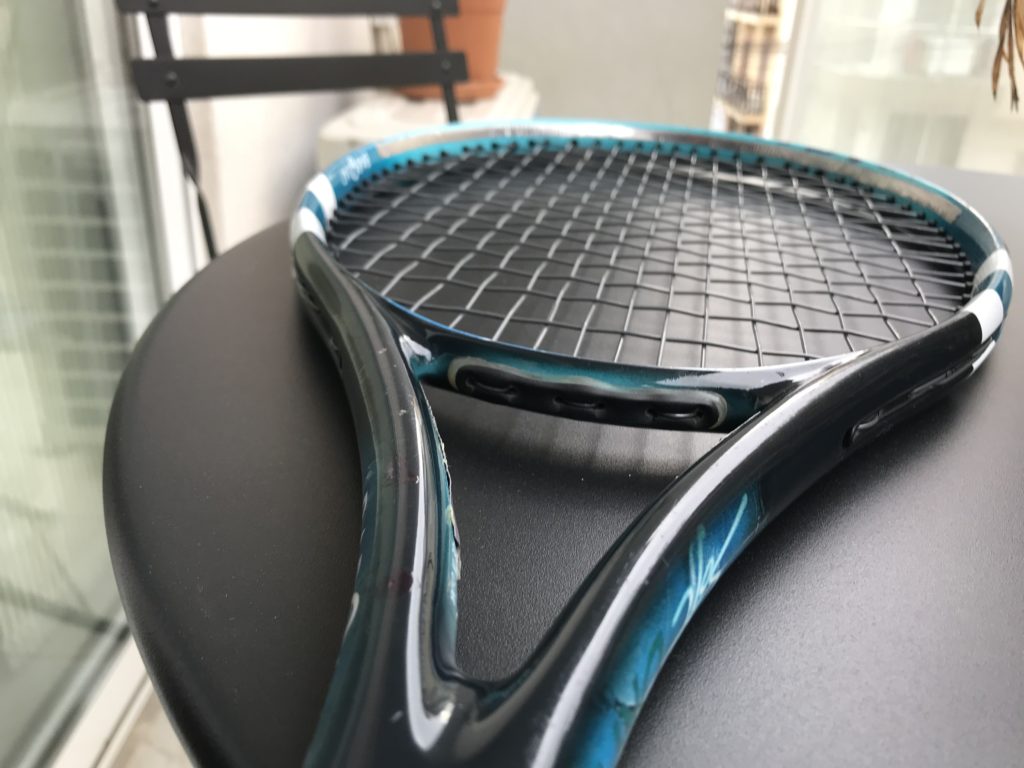 Since the static weight of the Soft Drive is so low, I had to add long strips around the top part of the hoop. I added about ten grams and counter-balanced underneath the grip to maintain the 34 cm even balance. After my first session with the Soft Drive (video coming soon), I wanted it a bit more head light so I added a leather grip and wrapped the over grip tightly around it instead. I ended up with 320 grams and 33,4 cm balance. I wish I had a machine to measure swing weight accurately, but my guess would be it is around 325. It swings quite fast and packs a punch!
The nice part about the older Soft Drive/Pure Drive is that it plays a lot more comfortable than the new Pure Drives
 (read my review of the latest edition here) or Pure Aeros
. I did not feel any discomfort playing with the Soft Drive (RA around 62-63 strung) even with a stiff poly such as HEAD Hawk Touch 1.25
. I will say that when I tested the Soft Drive with the thick natural gut string it came with – it played even nicer. If you are not a string breaker/top spin monster and have the money for it, I always recommend going with natural gut. I am thinking of testing an all-gut setup in my HEAD LM Radical Tours for example. Not sure if I am going to go with Wilson natural gut
or Luxilon natural gut
.
Can you play with a cheap tennis racquet? Yes, with the right model.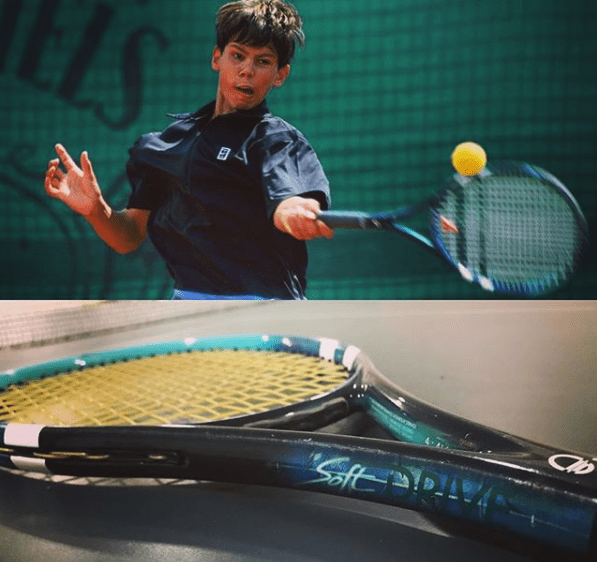 What I mean by answering yes on the question "Can you play with a cheap tennis racquet?" is that you can if you make sure it is a decent model to start with. The Soft Drive is way off spec for my game usually, but I could make it work with some adjustments. Obviously it helps if the racquet you want to buy is relatively close to your specs, but I would definitely not be afraid to buy a cheap racquet with some wear. Just make sure to check that there are no cracks and you should be fine.
And by the way, taking a cheap racquet and making it into a nice frame is a lot of fun!
Can you play with a cheap tennis racquet? Video.
Have you ever bought a cheap, used racquet and made it into a weapon? Please comment below!
***
Do you like Tennisnerd? Do not miss a word or video by stalking us on social media. Every like and follow is appreciated!

YouTube
Instagram
Twitter
Facebook Page
Amazon Influencer
Buy tennis gear
EU
Racquet Depot
Pro Direct Tennis

USA
Tennis Express
Do It Tennis
Amazon.com
Racquet buying guides
Here is a great racquet buying guide to get you started.
What tennis racquet should I buy?
Top tennis racquets to buy right now
The Gear of the Year 2017
The Gear of the Year 2016
Tennis racquets for juniors
Tennis racquets for kids
Popular posts
What the ATP pros play
Questions about pro stock tennis racquets
Is a pro stock racquet better than a retail one?
Do professional players change racquets?
Racquet Commitment Issues