Do I need a new tennis racquet? This is a question I get in various forms a few times a week. I have answered it in a way before but wanted to give a slightly different take on it this time.
There are a few situations when you need to ask yourself the question: Do I need a new tennis racquet? Here is a list of the most common ones.
Your racquet is broken. Yes, you definitely need a new one.
You only have one racquet and want one more so if the strings break you can play with the same feel. Fine. Go ahead. I have six of the same racquet and I am not a pro.
You want to a racquet that is easier to play with. This usually means a bigger sweet spot, more power, and spin. Beware of stiffness, however!
You want more control or feel from your racquet. This makes the racquet a bit more difficult to play with but gives you pinpoint precision if you have the game for it.
You are feeling pain somewhere due to racquet stiffness. This can be a technical issue, but if it is the racquet, I would really recommend looking for a more arm-friendly one.
These are all fairly obvious answers. But then there is an aspect where you just want to try something new or different. It could be a purely emotional decision or it could be based on that you want to change your game style and need a new racquet to help you achieve this. We all like to buy new stuff and we get bombarded with new products and advertising for them every day so it would require a lot of willpower to resist it.
Do I need a new tennis racquet? It depends.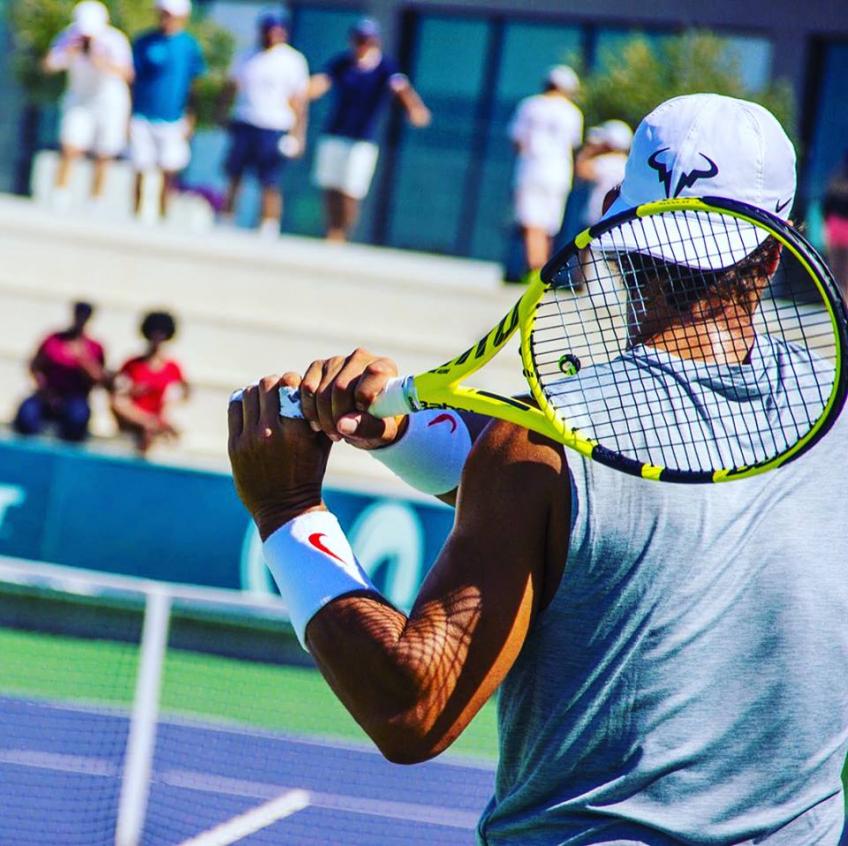 Let's say you are playing with an "old" racquet. It is from the early 2000s. You are used to it so you play pretty well with it. But you feel like everyone is playing with newer racquets and there must be something to it, right? Well, it is rarely that simple.
I would frankly say that not much has happened in the evolution of racquets the last ten (or even twenty) years. Sure, new materials and technologies are introduced all the time, but when it comes to the performance of your tennis racquet, these will rarely bring you groundbreaking results. If we use the Babolat Aero Pro Drive (now called the Pure Aero) as an example, it is a racquet that allowed Rafael Nadal and lots of other players to hit with more spin. How? The APD had an aerodynamic beam which allowed it to be swung faster to generate more spin. It also had a 100 sq inch racquet face and a relatively generous sweet spot.
The first edition of the Babolat Aero Pro Drive came out in 2005. It did not have a lot of fancy technologies and was focused on the aero beam. Now, more than 13 years later, it is time for the sixth iteration of the Aero Pro Drive (second of Pure Aero) and although there are a lot of new technologies present, I bet not much has changed when it comes to playability and performance. The first Aero Pro Drive is still the one that Rafa uses under various paint jobs. Not because it is a much better racquet than the predecessors, but because he is used to it. He could probably switch to the new version, but it would take him a lot of effort and time to groove with it and I doubt we would see any improvement in his game from the racquet so why would he?
Do I need a new tennis racquet? Really?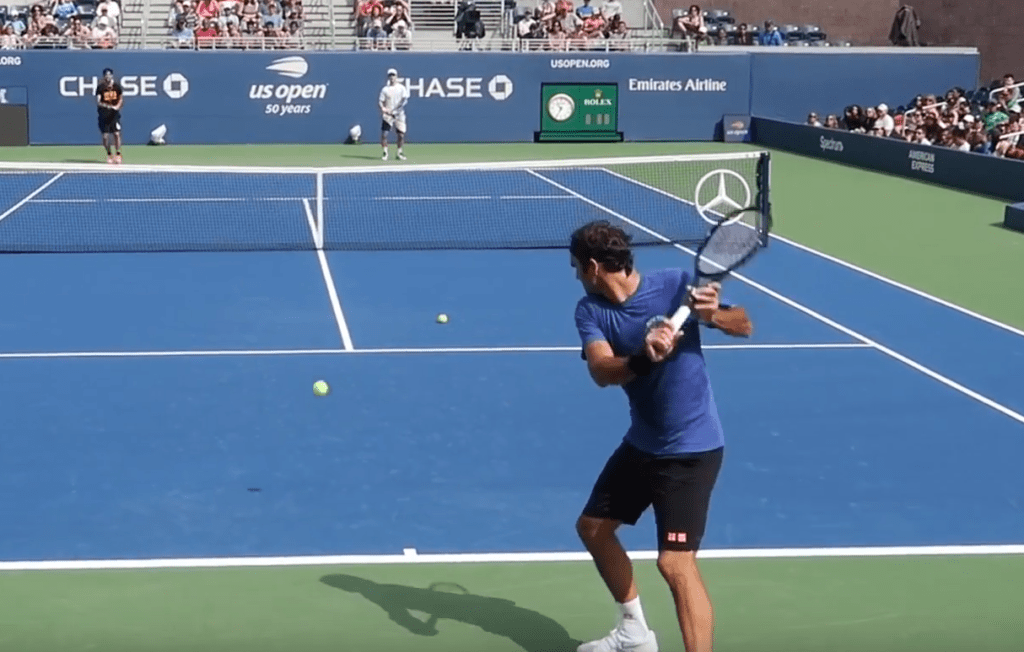 Rafa has hit several million tennis balls in his lifetime. His racquet has become an extension of his arm. During the course of his career, his team has made some minor adjustments to his setup when it comes to adding weight (lead tape
) and playing around with strings (he tends to go back to his trusted RPM Blast
, however). His tennis game is a constant work in progress.
This is not the case for recreational tennis players, tennis coaches or even advanced players that don't compete professionally. We can play around a bit more with racquets and strings, simply because it is a lot of fun to experiment. The racquet and strings are an important factor even for recreational players, but not near the level of a tennis professional. Still, there is a case for building your racquet into your game so you can depend on it a hundred percent. Adopt the mindset of the pro's and work on your game instead of your racquet.
That being said, there are moments when a change is good. It could be minor or major, but there are of course times when a racquet change becomes a part of your transition into a better player. It is hard to argue against that Federer's revitalized game during 2014-2015 was in some part due to his new racquet – the Wilson Pro Staff RF97 Autograph
(read my review). But at the time he used a 90 sq inch racquet in a game where dealing with massive topspin was becoming more and more important. The sweet spot was simply too small, even for Federer.
Do I need a new tennis racquet? Ask yourself twice.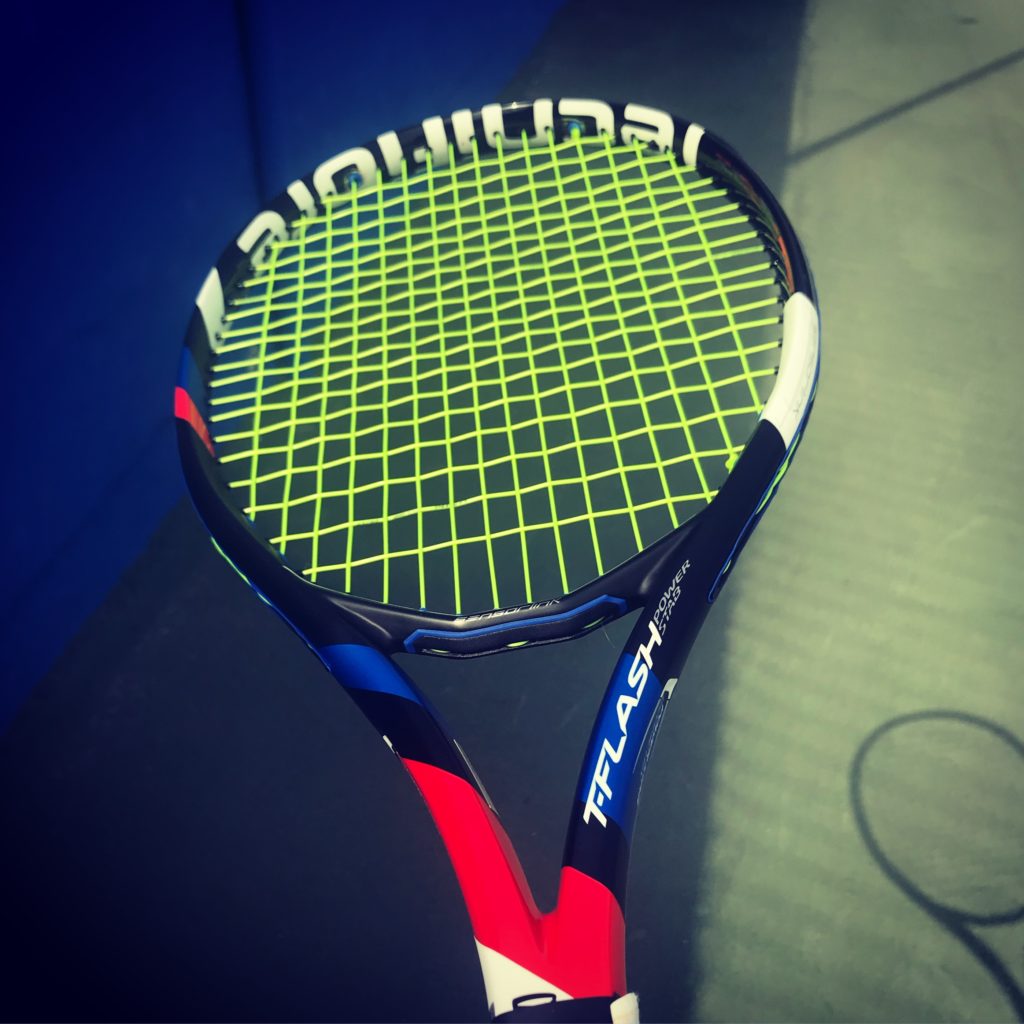 But I am not Federer and unless you, Roger, is reading this, you are not Federer either. So I suggest you think long and hard before you buy a new racquet. These are things you should think about when considering buying a new tennis racquet: What am I looking to improve with this new racquet? And can it not be found by changing strings, tension, adjusting the grip or adding lead tape to my old racquet?
Your choice of tennis strings is of course important. It is a vital part of your racquet. Just imagine how hard tennis would be without them! A great racquet can play really badly with the wrong strings, wrong tension or simply dead strings.
Also remember that if you want more stability, power, swing weight or a different balance – this can all be changed by adding lead tape. But if you want to reduce the weight of your racquet – well, then I really suggest you hunt for a new stick instead.
Do I need a new tennis racquet? Old vs new.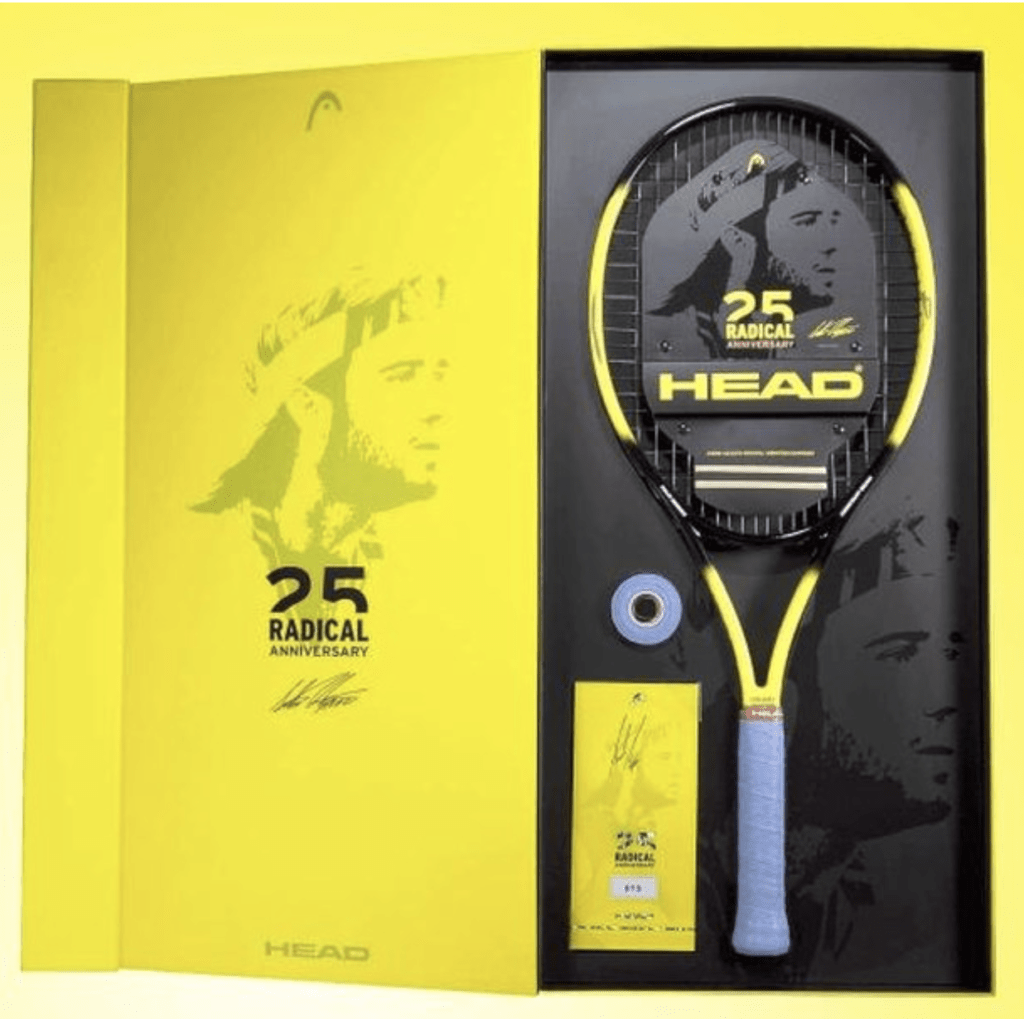 Like I wrote above, not much has happened with racquet technology in the last ten years. I review new racquets all the time and have done it for years. Still, I play with a racquet from 2004. It is simply the racquet I feel most comfortable with. Sure, I am often lured to go for a lighter, more powerful racquet, but although I might have my honeymoon period, I tend to always go back to "old trusty".
So if your racquet from the 2000s is in good shape and you enjoy playing with it – I am not sure a new racquet will do you any favors. You can use the money for tennis lessons instead and I am sure your game will grow more than it would just by buying a new racquet.
Also, you might not need to buy a new tennis racquet. Just check out "used" listings online and I am sure you can find something that works for you while saving some money too.
You rarely play much better with a racquet from 2018 compared to a racquet from 2011. There are plenty of good racquets released every year, but if they were much better than the racquets released in 2006, why would most professional players still use older versions painted to look like new?
Do I need a new tennis racquet? Summary.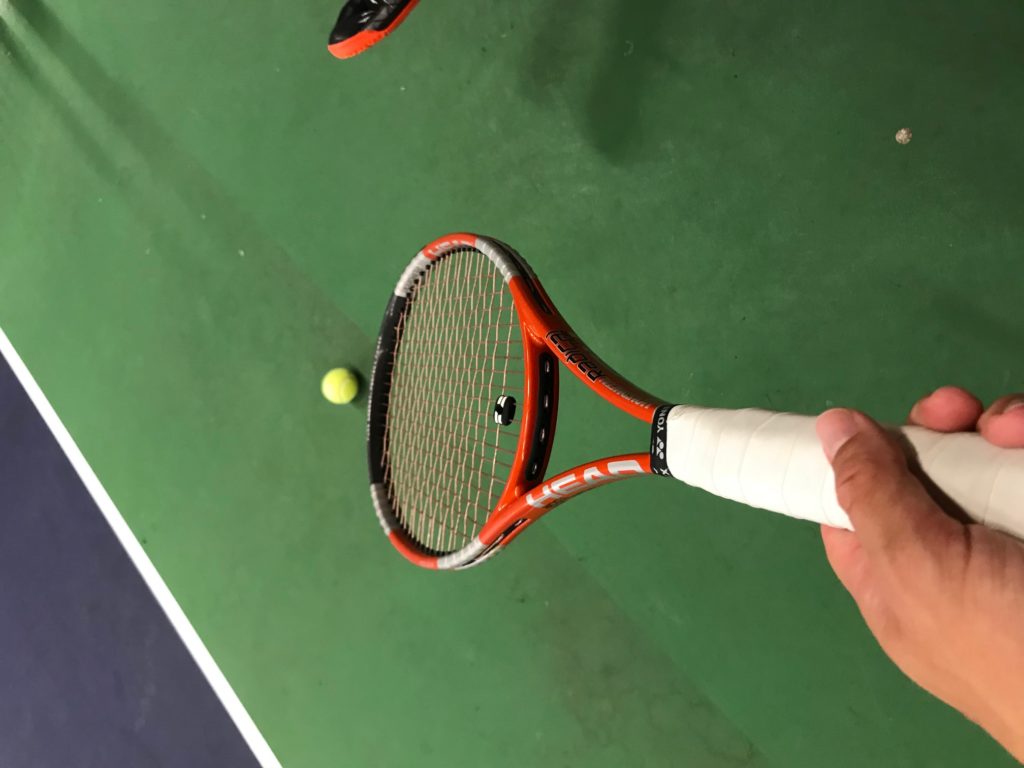 You might need a new racquet, you might not. But if you don't ask yourself some critical questions beforehand about what is wrong with your current racquet, you might find yourself down the rabbit hole of most tennis nerds (such as myself), where you never commit to a racquet. This makes you second guess the racquet and string choice instead of looking at your game and saying things like: I need more fitness, I need to work on my backhand, my footwork is sloppy, I get too nervous in match situations, etc.
Buying a new racquet is a lot of fun and it is always exciting to test a new frame. But it is rarely the remedy to things that are wrong in your game. So make sure you think twice and really consider what racquet you need for you to take your game to the next level. Maybe it is not a racquet that will do this for you, but just hard work on the court?
Good luck!
Do you need a new tennis racquet or not? Tell us your story in the comments below!