The reviews are in for the new Babolat Pure Aero and they are mainly positive. I haven't been able to get my hands on one yet, but I am curious how it performs. They have reduced the stiffness of this one and tried to increase the spin even more. Is that a good thing?
So what is new with the new Babolat Pure Aero? Well, the main thing they have changed is that they have made the frame construction slightly less stiff. What used to be an RA of 72 on the old version is now a strung stiffness of 67. This should be a welcome change for many recreational players who found the previous edition too stiff.
Besides the stiffness rating, the specs are pretty much unchanged. They now have introduced so called "Spin grommets" that are basically bigger holes for the centre mains that will allow for more string movement. These are the two changes that will affect feel and performance the most.
New Babolat Pure Aero – Specs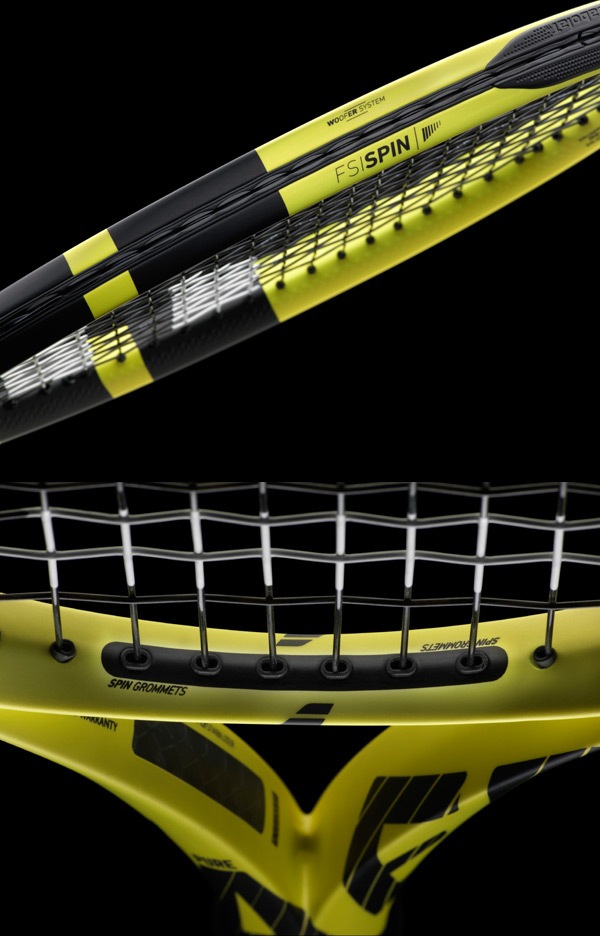 Let's look at the strung specs of the new Babolat Pure Aero:
Head size: 100 sq inches
Length: 27 inches
Strung weight: 317 grams
Balance: 4 pts HL/32 cm
Swing weight: 320-ish
Stiffness: 67 (compared to 72 for the previous version)
What you can read from the above is that Babolat is trying to keep a good thing going with the new Babolat Pure Aero and not change too much in between versions. I think there definitely right to make it more arm-friendly, because the stiffness has always been an issue with the Pure Aero / Aero Pro Drive line and I would dare to say with most Babolat racquets in general. If they can address this and create an arm-friendly spin monster, they will probably sell even more of this racquet!
The spin factor has always been the main selling point of the Pure Aero or Aero Pro Drive and with the new Pure Aero they are trying to increase that even more. After all, this racquet was created for Rafael Nadal close to 15 years ago and it is a racquet that is basically synonymous with him. There are of course other players on tour using some form of the Aero Pro Drive, such as Jo-Wilfried Tsonga, Benoit Paire and Adrian Mannarino (curiously all of them French!).
New Babolat Pure Aero – Design and desire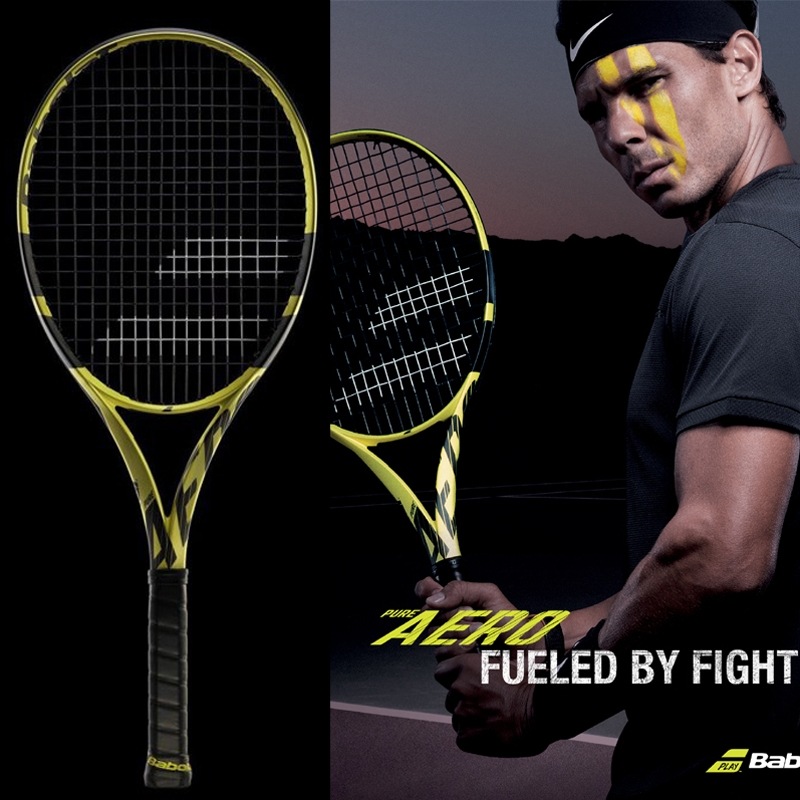 When a company releases a new racquet, people like to chime in on it whether they like the design or not. This time Babolat went with a cleaner paint job with a strong yellow base. It must be tough to come up with new designs, especially considering that they also do special editions such as La Decima and French Open editions. I don't know really what to say about the new paint job. It is not a key part for me in choosing a racquet, but I think it is clever marketing to choose a color that people spot easily.
Rafa is of course the main sales factor here, whatever the color and specs they use. As long as he performs well and remains on top of the game, the Pure Aero will be a bestseller. The easy power and spin is attractive to a large group of players, but advanced and recreational. Especially as the speed of the game increases.
Most readers know that Rafa is not actually using the latest Pure Aero, but is playing the Aero Pro Drive Original. I will do a video about his real racquet and specs in a near future and compare it to the new Babolat Pure Aero. It will be interesting to see how different they play.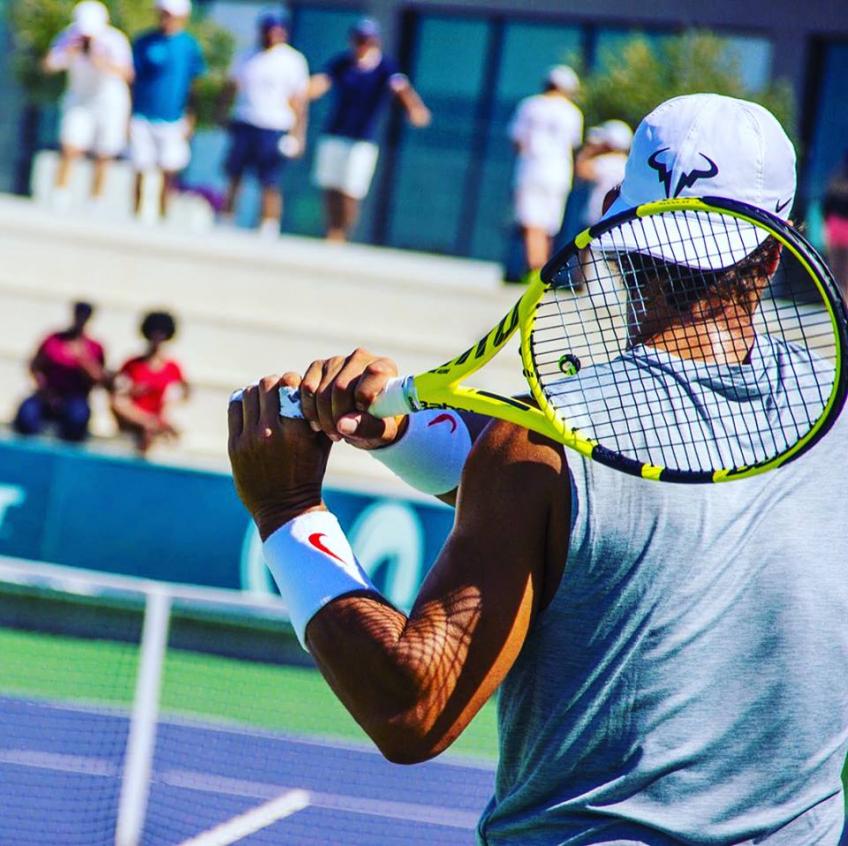 What do you think of the new Babolat Pure Aero specs and looks? Is it a racquet you would consider buying? Please comment below!