Not sure if it's a paint change or something more, but here are the Dunlop CX racquets 2021. What do you think?
One of my favorite racquet lines in 2018 gets an update. But are the new Dunlop CX racquets just a visual iteration or something else? I hope to be able to review them at some point.
I reviewed the previous Dunlop CX 200 Tour 18×20 and 16×19 favorably and as you know I'm a sucker for old-school frames focused on control and feel.
Specs and tech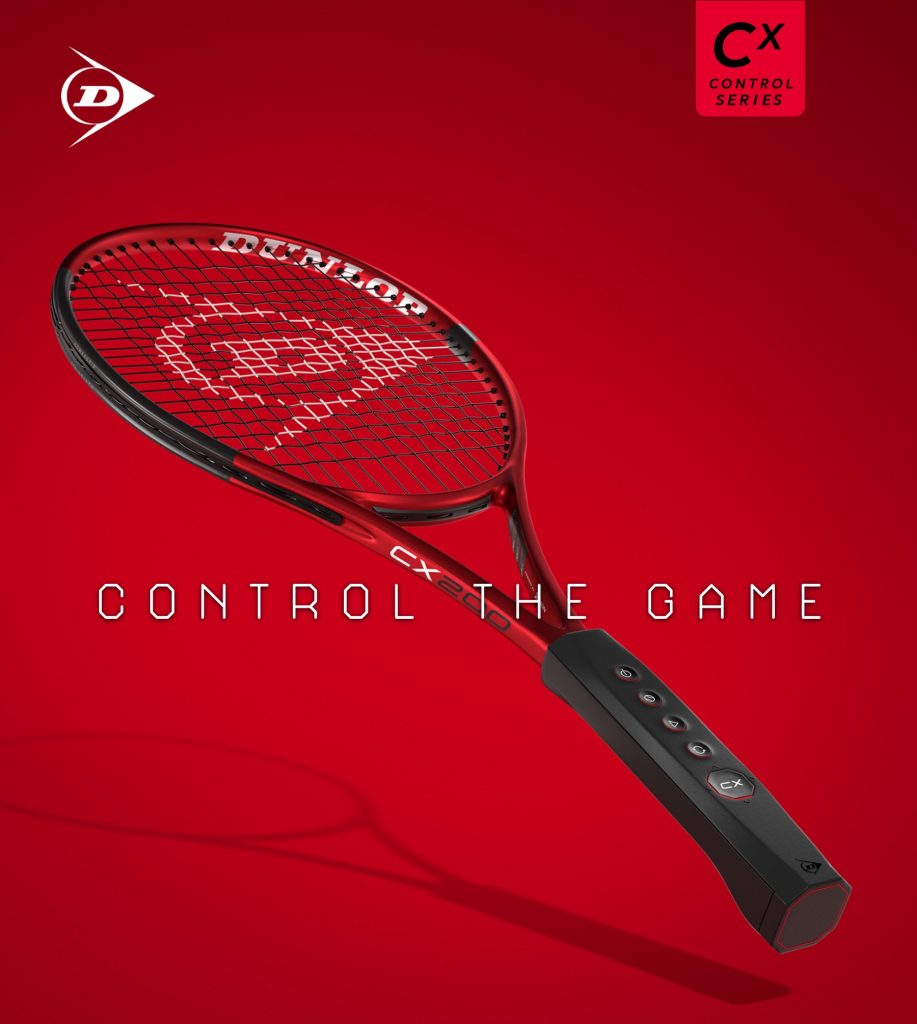 The marketing from Dunlop talks about three technologies in the new Dunlop CX racquets.
Sonic Core made with Infinergy by BASF which was included in the previous line of Dunlop CX and Flex Booster which is new and is supposed to filter out negative vibrations in the shaft area "allowing players to enjoy the lower stiffness of the racket". Does this mean that the new Dunlop CX 2021 racquets have a lower flex rating?
There are 6 models in the CX series and they will be launched together with a new a polyester string called Dunlop Explosive Tour that is supposed to be controlled, yet comfortable.
1 CX 200 TOUR 18X20
2 CX 200 TOUR
3 CX 200 LS
4 CX 200 OS
5 CX 400 TOUR
6 CX 400
Before we go into the exact specs, there are a few things to point out.
Gone are the extended CX 200 Plus that I heard good things about. New is the 400 Tour and 400, which in my opinion belong in another category of tennis racquets and not "control". Since Dunlop already has the FX and the SX lines, it doesn't make sense to me to include more thick-beamed, powerful racquets under the control line.
Maybe the reasoning is that some players will love the design but want a more powerful racquet, but it seems a bit far-fetched.
I also find it fascinating that we are seeing standardization of racquet category colors (!)  between the manufacturers. If you look at the major tennis manufacturers the colors work like this: blue means power, yellow means spin, and red means control. Not sure how intentional this was, but it's pretty funny.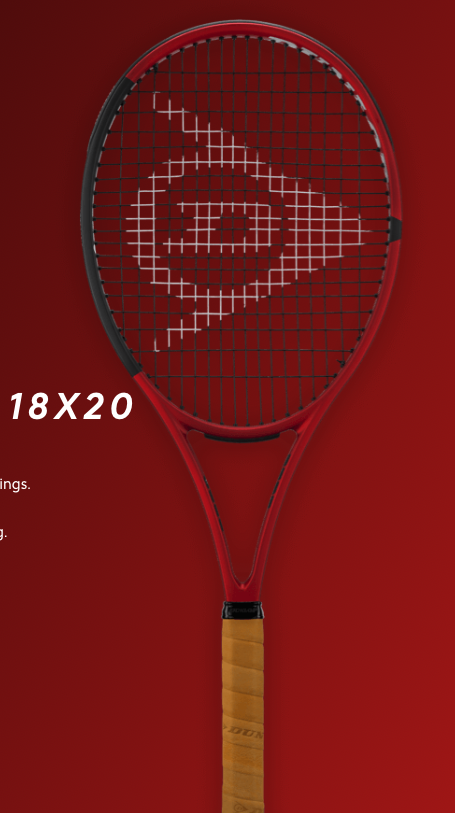 Dunlop CX 200 Tour 18×20 Specs
Standard 27 inch length
95 sq inch head size
18×20 string pattern
315g unstrung weight
20.5 mm beam
63 RA stiffness unstrung
31 cm balance
(Leather grip!)
Dunlop CX 200 Tour 16×19 Specs
Standard 27 inch length
95 sq inch head size
16×19 string pattern
310g unstrung weight
20.5 mm beam
63 RA stiffness unstrung
31 cm balance
Dunlop CX 200 Specs
Standard 27 inch length
98 sq inch head size
16×19 string pattern
305g unstrung weight
21.5 mm beam
64 RA stiffness unstrung
31.5 cm balance
Dunlop CX 200 Specs
Standard 27 inch length
98 sq inch head size
16×19 string pattern
305g unstrung weight
21.5 mm beam
64 RA stiffness unstrung
31.5 cm balance
Dunlop CX 200 LS Specs
Standard 27 inch length
98 sq inch head size
16×19 string pattern
290g unstrung weight
21.5 mm beam
64 RA stiffness unstrung
32.5 cm balance
Dunlop CX 200 LS Specs
Standard 27 inch length
105 sq inch head size
16×19 string pattern
295g unstrung weight
21.5 mm beam
62 RA stiffness unstrung
32.5 cm balance
Dunlop CX 400 Tour Specs
Standard 27 inch length
100 sq inch head size
16×19 string pattern
300g unstrung weight
23 mm beam
67 RA stiffness unstrung
32 cm balance
Dunlop CX 400 Specs
Standard 27 inch length
100 sq inch head size
16×19 string pattern
285g unstrung weight
24 mm beam
71 RA stiffness unstrung
33 cm balance