Wilson have revealed their Laver Cup 2023 racquets, which will include the iconic Pro Staff RF Autograph, the Blade 98 and the Pro Staff V14.
Laver Cup 2023 Racquets
Besides the different Laver Cup racquets, there will also be a series of bags with the Laver Cup logo. You can check out the whole Wilson Laver Cup collection for 2023 on the official Wilson website. From what I could see, the RF97 Autograph is already sold out. The design is silver, perhaps inspired by the trophy, with accents of blue and red. Wilson have been actively creating new cosmetics for their different products, so it seems to be what consumers want. Having your favorite racquet in a fresh or somewhat unique design is appealing.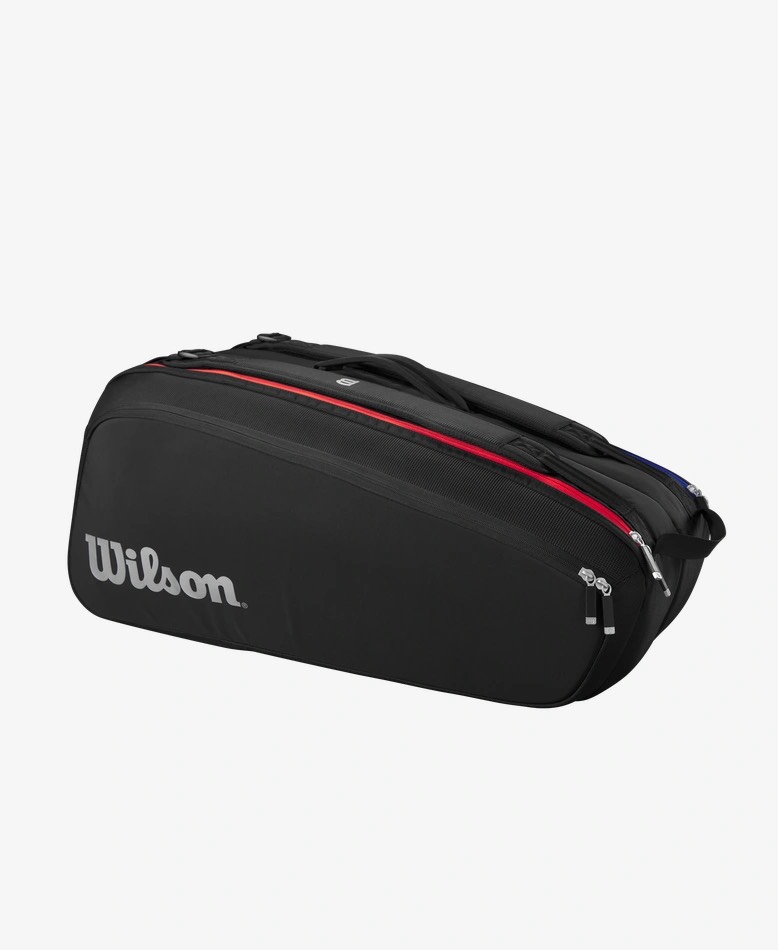 The racquets on offer are all solid choices and we have reviews for them on the website.
Wilson Blade 98 V8 Review
Wilson Pro Staff X V14 Review
Wilson Pro Staff RF97 Autograph Review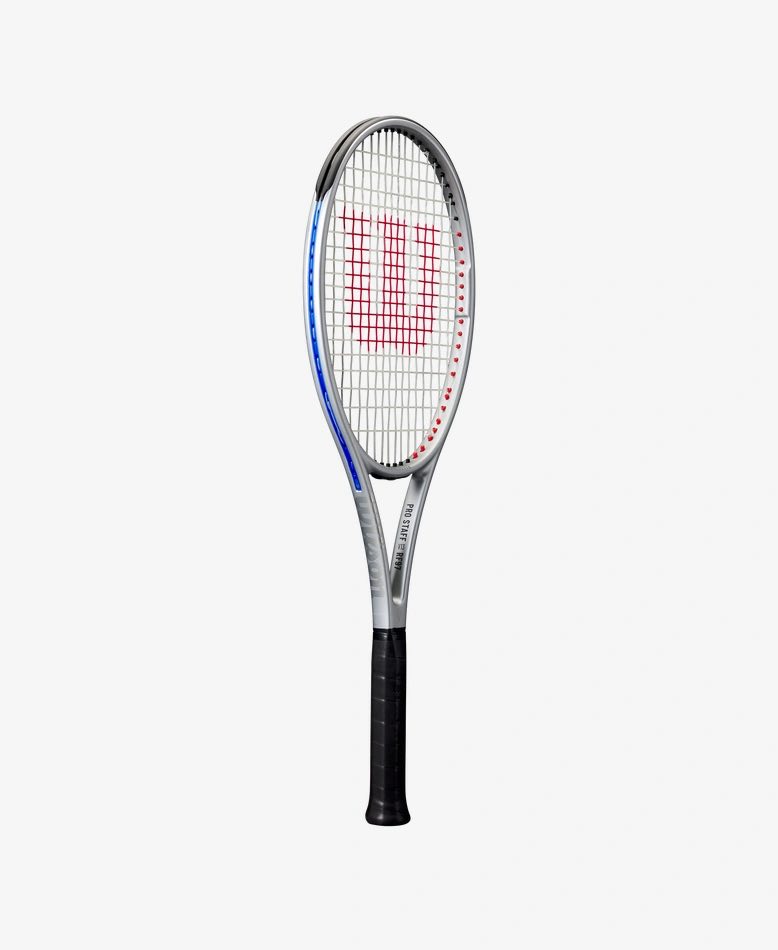 Will people watch the Laver Cup without the Goats?
I am curious about the hype and interest in the Laver Cup without Roger Federer, Rafa Nadal or Novak Djokovic playing. I am sure Federer will be there to watch as a co-founder of the tournament, but the previously high ticket prices will likely have to take a cut without the three Goats on the roster.
Are you going to watch the tournament on stream or in person? Let me know in the comments!
I was fortunate to visit the Laver Cup 2019, get to play on the iconic black courts and watch an amazing opening ceremony and atmosphere. It was very much about Roger and Rafa then, but the tennis world might have moved on to still embrace the format and the exciting next-generation match-up. Talking about next generation, Alcaraz is missing from the event and Holger Rune had to also pull out due to injury.
The teams are:
Europe: Rublev, Ruud, Hurkacz, Davidovich Fokina, Fils, Monfils.
World: Fritz, Tiafoe, Paul, Auger-Aliassime, Shelton, Cerundolo, Eubanks and Raonic.
Last year, Team World won for the first match and looking at the teams, this should be a nail-biter, where Team World would be deemed favorites in my opinion. Who do you think will win?