The year is coming to a close and Christmas is just around the corner. I hope you're still spending some time on the tennis courts this holiday season. For us it's simply time to wish you a Merry Christmas!
Besides hoping you have a happy holidays I have a little update on the Angell K7 Red that I've been testing lately. I know I was raving about the racquet and it sure is a good hit, but what I've noticed is that the Weiss Cannon Ultra Cable
did not last many hours for me in the racquet before it got spongy and unpredictable. Not sure whether it has to do with the more than usual open string pattern in the Angell K7 Red or if it's just that the Ultra Cable loses tension quickly but I didn't have the same WOW-experience today that I had in my initial hitting sessions.
I'm going to swap out the string and see if it plays differently. The Angell K7 Red is still a comfortable and well-performing racquet, but with the honeymoon period over it does seem to have a few stringbed hot spots. Like I wrote, it might be the string, so will have to update you on this.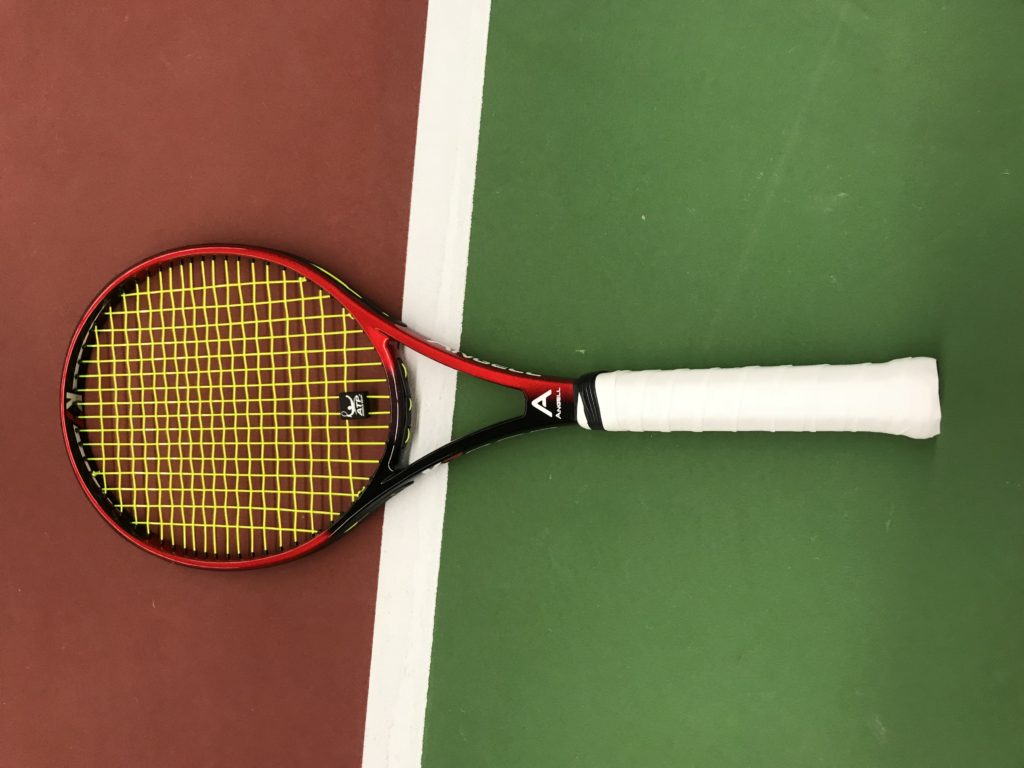 But I've had a lot of fun with the racquet and although it might be a racquet I switch to, it's definitely a top release in 2017 (read my gear of the year article here). I did play more stable with lead at three and nine and I didn't need to counterbalance in the handle as with lighter racquets I prefer a low HL balance.
Watch the latest Angell K7 video.
I compared it today to the Angell TC 97 Custom 18×20 and I feel like the Angell Custom is more my style of racquet, but then I tend to hit flatter and the amount of spin you generate with the K7 Red makes you go for big targets. Both racquets are great so if you look for a Pro Staff traditional beam racquet, the Angell TC 97 Custom is an excellent, arm-friendly choice, while if you're more in to the Blade/Pure Strike/Ai 98 line, the K7 Red can become your best friend. I would say it's definitely the racquet in the tweener category that gives you the most spin!
Anyway, I'm having fun on court with the Angell K7 and I hope you're enjoying some tennis too despite it being the "season of eating".
TennisNerd takes a break over the weekend and comes back next week. Until then…
MERRY CHRISTMAS!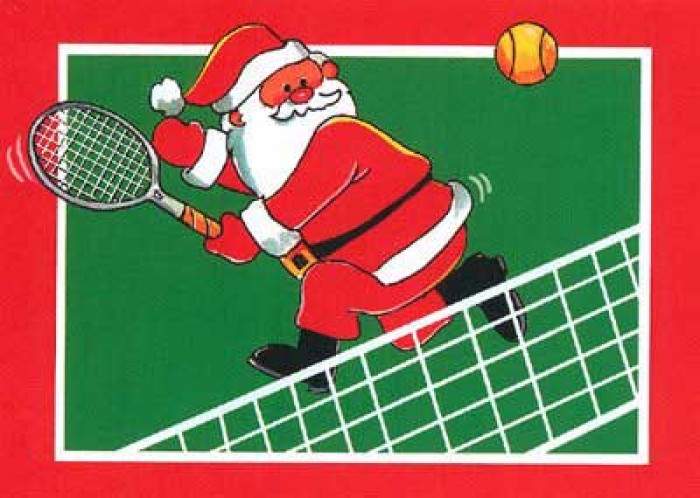 What are your thoughts around Angell K7 Red? Does it entice you? Please comment below!
***
Do you like Tennisnerd? Don't miss a word or video by stalking us on social media. Every like and follow is appreciated!

YouTube
Instagram
Twitter
Facebook Page
Amazon Influencer
Buy tennis gear
EU
Racquet Depot
Pro Direct Tennis

USA
Tennis Express
Do It Tennis
Amazon.com
Racquet buying guides
Here is a great racquet buying guide to get you started.
What tennis racquet should I buy?
Top tennis racquets to buy right now
The Gear of the Year 2017
The Gear of the Year 2016
Tennis racquets for juniors
Tennis racquets for kids
Popular posts
What the ATP pros play
Questions about pro stock tennis racquets
Is a pro stock racquet better than a retail one?
Do professional players change racquets?
Racquet Commitment Issues