It's been a surprising year on the ATP tennis tour: Federer and Rafa surged back into the top rankings while lots of other top pros were injured. But what were the best new racquets and strings?
TENNIS RACQUETS 2017
This was the year of dampening and muting racquets. Hopefully the intension of the racquet companies were to reduce the number of injuries of recreational players, but if the dampening actually works is another story.
In the case of the Wilson Countervail series, I personally didn't enjoy it in most cases. The Wilson Blade 98 CV was a step down in performance from the previous edition and left me scratching my head, wondering where the ball was going. The Wilson Burn 100 with Countervail was a more positive experience as it did improve the harshness of the Burn line, while the Wilson Ultra 100 CV was kind of a middle-of-the-road experience. Simply a decent racquet for the target group.
Has the addition of Countervail been a success for Wilson? Without the sales numbers I can't really say, but performance-wise I'm far from convinced. It's not as bad as the introduction of Graphene (this is my personal opinion, not based on how companies usually measure success = sales) which changed the nature of HEAD racquets from the soft, traditional feel they were famous for into something stiffer, more modern but less responsive and arm-friendly.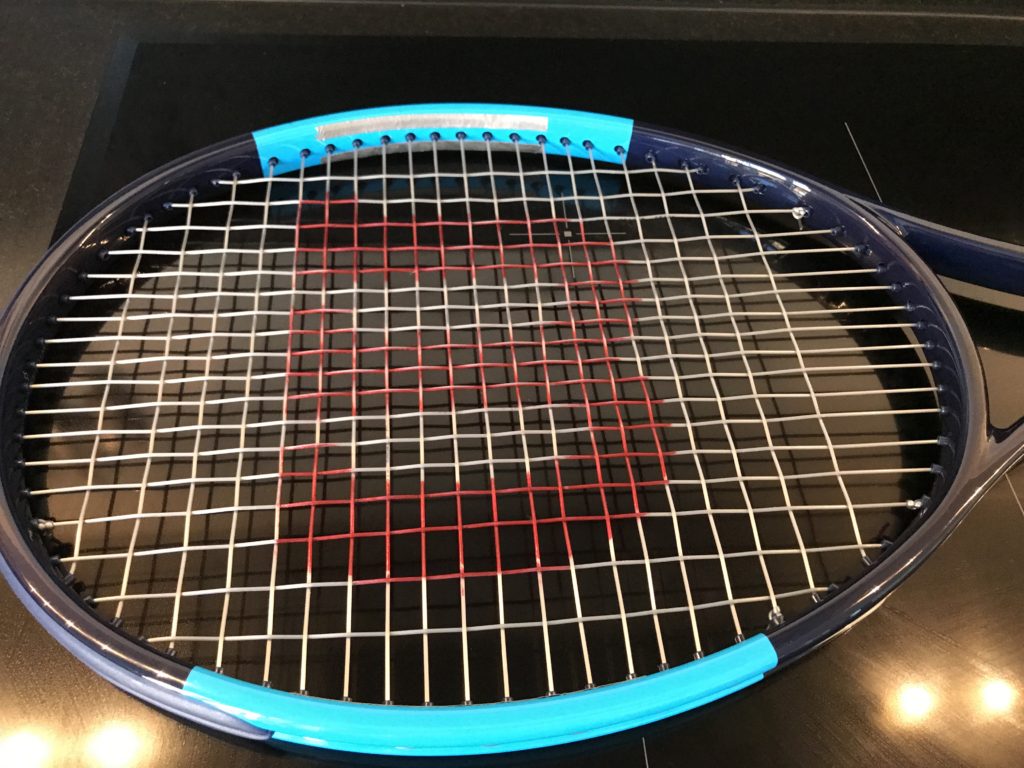 It's no secret that the best racquet for me released in 2017 was the Countervail-free Wilson Ultra Tour
(read my review here). It was simply a long-awaited return to more traditional frames and it was refreshing to see a "technology-free" pure graphite frame, that's only been available to the professional players before, be introduced to recreational players. It's not a magic frame in any way, but compared to a lot of racquets released today it's simple and great at the same time. A perfect frame for customization.
PS. I'm also happy that Wilson decided to reintroduce the Wilson Six One 95 (read my post here)
 and the Wilson Pro Staff RF 85
(read my review). Sometimes it's good to listen to the customers…DS.
The best-selling frame of 2017 must belong to Wilson with their new blacked-out edition of the Wilson Pro Staff Roger Federer Autograph
 (read my review). It's heavy, it's stiff, it's difficult to use, but it looks cool and Roger Federer uses it, which is of course reason enough for masses of players to purchase it. I'm not a huge fan of it to be honest and I sometimes wonder if Federer himself plays with a stiffness of RA 68 when so many pros use softer frames.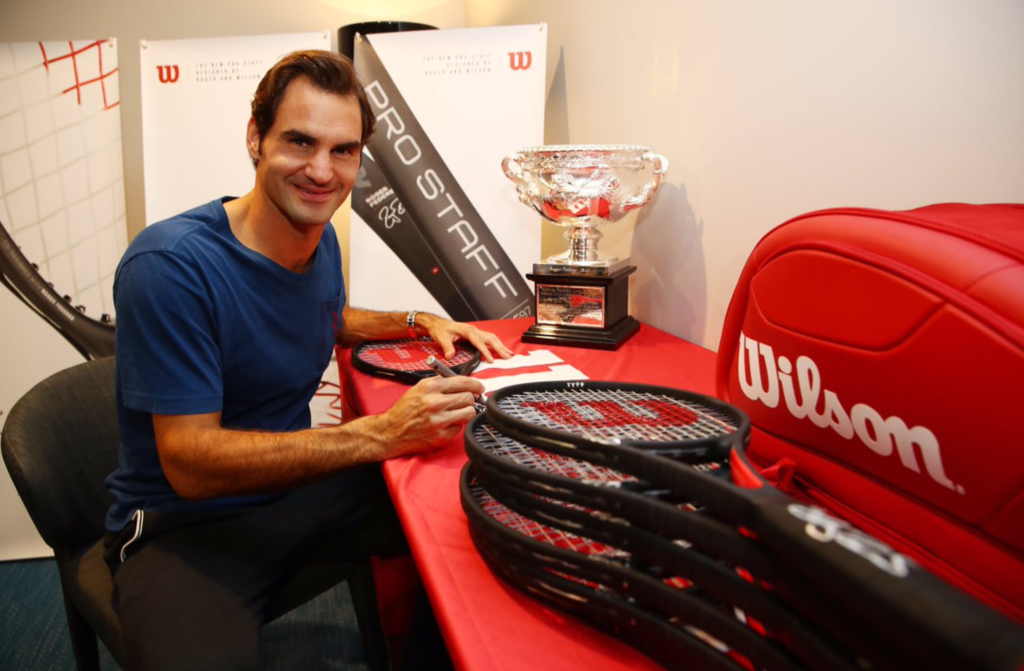 HEAD released a boatload of frames in 2017 and none of them really blew me away. The introduction of Graphene Touch dampened the stiffer feel of the Graphene and the Graphene XT, but it didn't really wow me in any way and the Graphene Touch Extreme MP (which was a fun hit) made my arm sore after 90 minutes of playing. In my opinion HEAD has tried too much to be Babolat and since the excellent Innegra series have still not released a great frame. Yes, I'm a bit harsh, kind of like Graphene racquets (pun intended).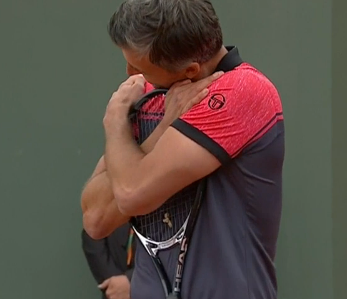 The HEAD MxG series was revealed with a big hoopla and Rafael Nadal even tested the HEAD MxG 3
(read my review here) mold during the off-season (but reverted to his trusted Babolat AeroProDrive Original). It was somewhat refreshing with a new bridge (for the purpose of elongated main strings) and it did play quite nice for a light-weight racquet. The HEAD hybrid Gravity string
suited the racquet quite well with a more soft response (since the RA was high) and I would dare say that this was perhaps HEAD's best release of 2017.
Babolat then? It was a lukewarm year also for the French racquet giant. The new Pure Strike
(read my review here) was released at the end of 2016, but since it was intended as a key launch for 2017, I will mention it here. It's a good racquet, much better than its predecessor and thanks to a clever social media and launch strategy (Project One 7), it was a huge success for Babolat. It's not as user friendly as for example the new Babolat Pure Drive
(read my review here), but in the right hands with the right string it's a very good stick.
Otherwise, racquets like the Babolat Pure Aero VS Tour didn't fare very well. It's a racquet that's more of an "acquired" taste and has a small demographic and I have hard time seeing it sold in big numbers despite Jack Sock using and endorsing it. I did however like the return of the Stars and Stripes paint job last year…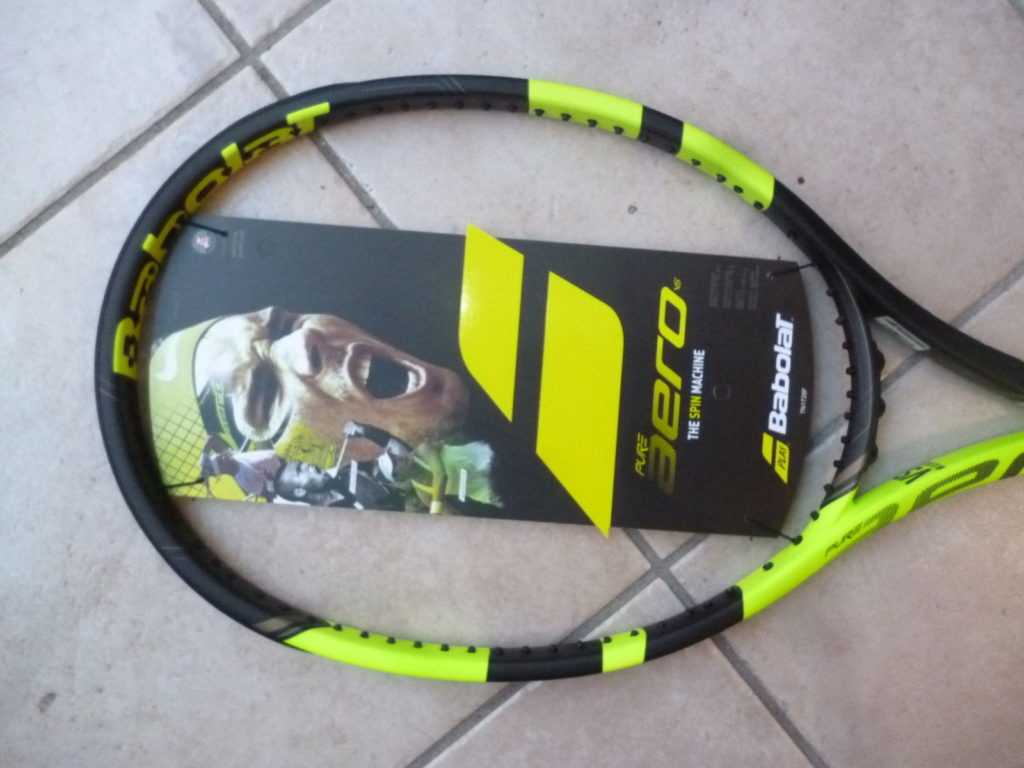 Yonex has had an interesting year with some player acquisitions. Future stars such as Frances Tiafoe, Casper Ruud and Denis Shapovalov are all using Yonex racquets and that seems like a great brand ambassador strategy. On the product front the new SV series was an attempt at a fast-swinging, stiffer, modern racquet and it's become quite popular among club players. The new Ezone series however got a more lukewarm reception. It just felt like it was too soon to update this line after both AI and DR technologies.
What about other brands? Well, I got to try Angell racquets (read my review here) for the first time and came away very impressed and I'm happy to see that they keep building their position in the marketplace with the new K7 Red that I'm really keen to test!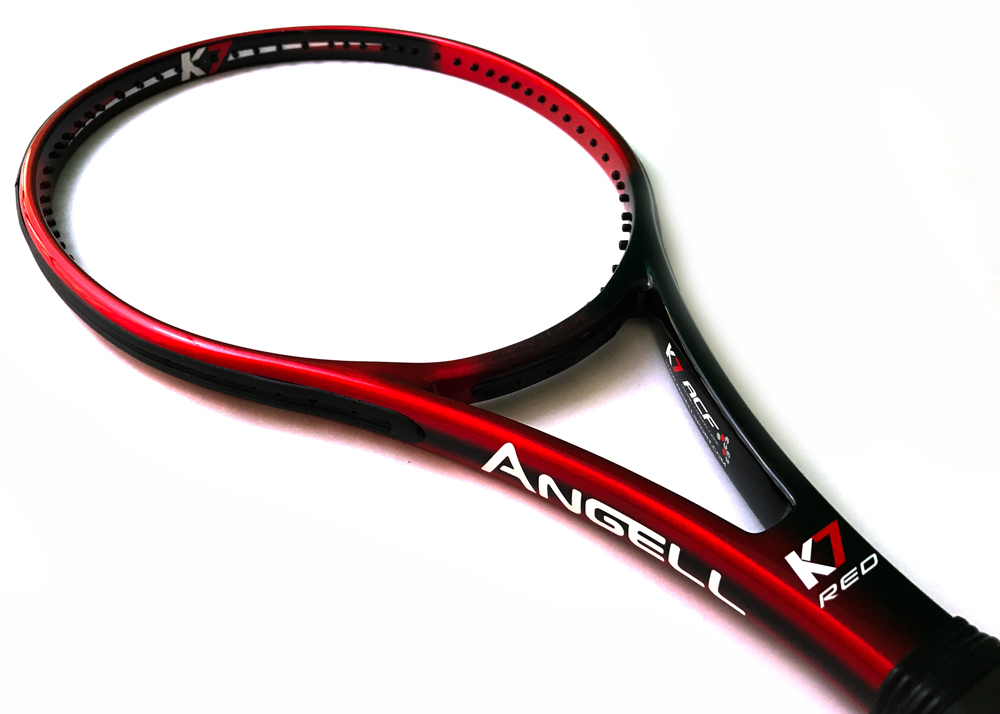 Snauwaert tried to revive their brand with some decent Babolat-inspired racquets and strings, but it wasn't really enough to steal the spotlight from the bigger brands.
Srixon acquired Dunlop and seems to have found a good position to take market shares with an interesting line of racquets endorsed by Kevin Anderson, Aga Radwanska and Michael Chang to name a few. The Srixon Dunlop racquets will be released in Europe in March and I'm really curious to try their racquets, especially since they've received really solid reviews in the U.S. Especially the Dunlop Srixon Revo CX 2.0 Ltd
 received great feedback and the specs makes a guy who enjoys player racquets very happy.
Tecnifibre is an interesting brand that sometimes produce racquet gems. I've previously raved about the Tecnifibre Tfight 315 Ltd, which they updated this year and they got some really good reviews for the Tecnifibre Tflash Powerstab 300 racquet
, which I hope to be able to review soon. I do enjoy and use Tecnifibre racquet bags and was impressed by their innovative rackpack pro bag.
I haven't really had the opportunity to test the new Volkl line of racquets called V-sense. Last time I played a Volkl racquet was the Volkl Powerbridge 10 Mid, which was a great flexible stick with lots of things going for it. As I understand, the current product line is more modern, stiffer and from what I've heard quite decent except for that it generally seems to lack a bit of weight in the hoop. Volkl makes top quality products, but I don't think they have anything better to offer in their current line-up than the massive classic Volkl C10 Pro
. At least if you're into player racquets.
TENNIS STRINGS 2017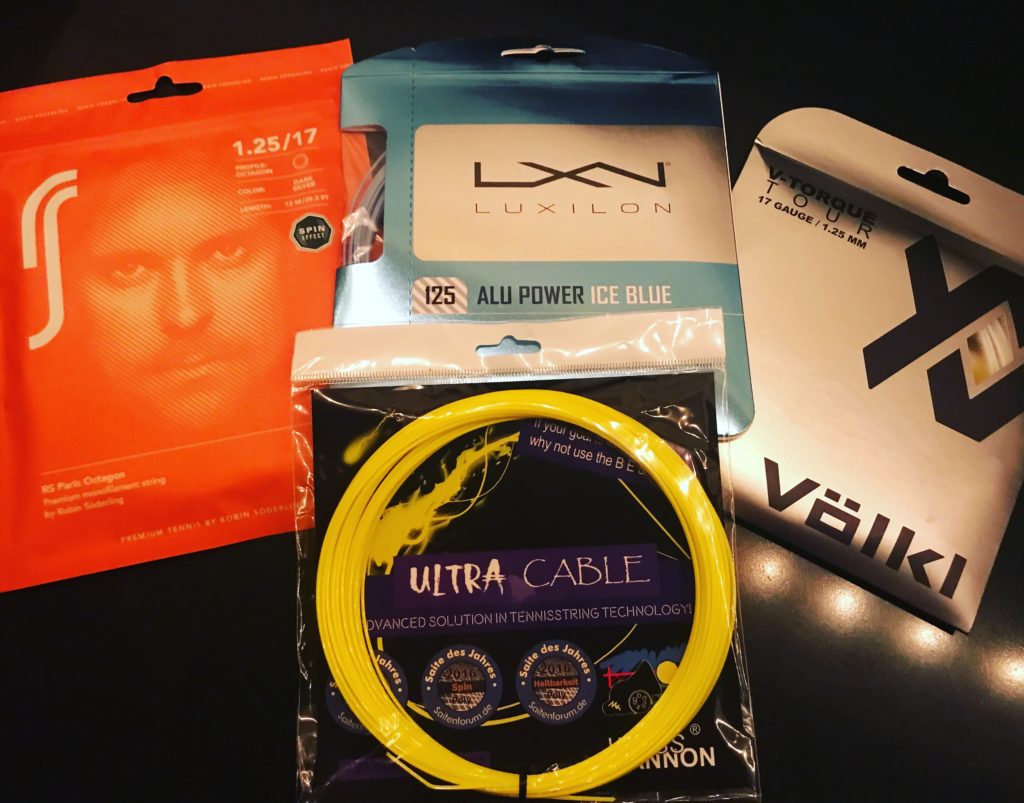 When it comes to tennis strings, 2017 was a year I focused on mostly testing new racquets so I haven't tried too many new strings. One brand that is growing and that I did get to try is Ytex strings that make some really good polys at a good price. I enjoyed their flagship string Ytex Quadro Twist
the most (read the review here). Now they also have the Octo Twist
, the Ytex Pro Tour and the Ytex Pro Feel
in their assortment. An interesting, up-and-coming brand for sure.
String giant Luxilon released their 20th anniversary version of the iconic Luxilon Alu Power
in purple. I haven't tried if the colour change impacts this string, but there is a reason that Alu Power
costs a little more than most strings – it's simply a great string for a lot of racquets. They have also expanded their selection of strings with Alu Power Feel
, Alu Power Ice Blue
(read my first impressions here) and Alu Power Spin
.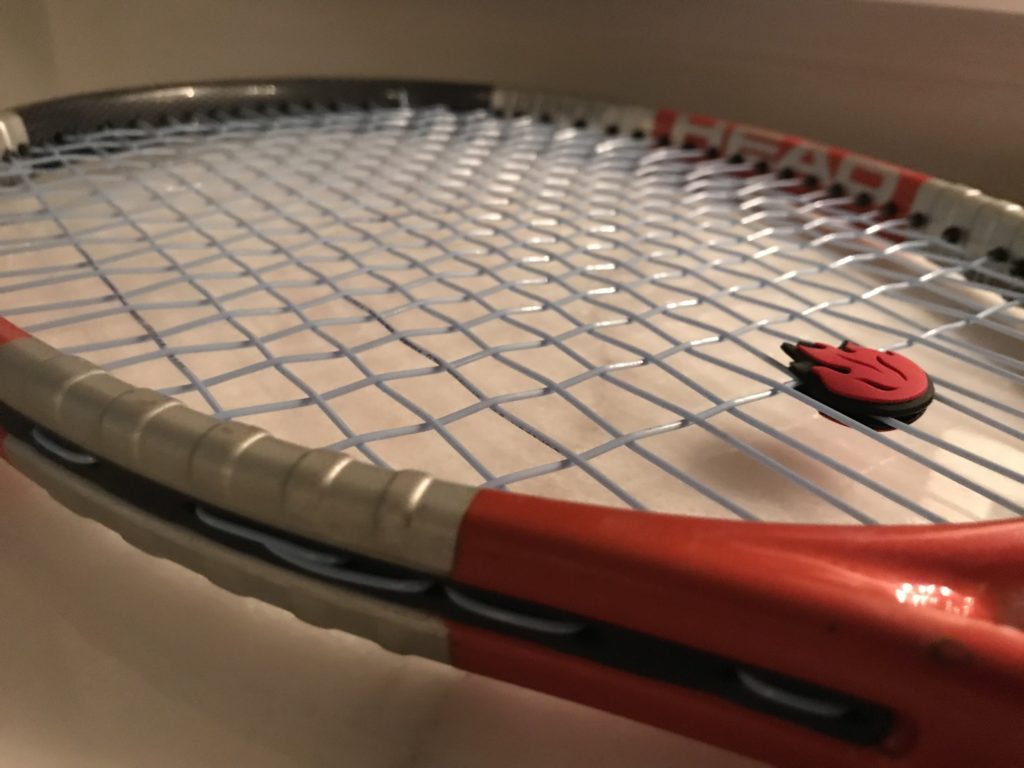 Solinco has introduced new gauges (18, 19, 20!) of my favourite string Solinco Hyper-G
 (read my review here) but I'm happy with the performance of Solinco Hyper-G 17. Their flagship string Solinco Tour Bite
has also introduced the ultra thin gauges where you get more feel and spin but less durability.
I've been a fan of RS Lyon in the past and recently RS Tennis introduced their 8-shaped spin string called Paris Octagon. I've just strung this one up in my HEAD Liquidmetal Radical Tour and I'm waiting to "take a hit" with it.
Babolat listened to a lot of player feedback about the dead-ish feel of Rafael Nadal's string choice RPM Blast 
and made a softer, sharper, more spin-friendly and lively string called RPM Blast Rough. To me this is far more user-friendly than just the standard RPM Blast that plays great for five-six hours and then goes dead and ends up risking your arm. I also think it's good that Babolat offers a hybrid set
that is not as expensive as Roger Federer's Wilson Champions Choice
.
Other string brands that I keep my eyes on are Weiss Cannon with their excellent Silverstring
and the much liked Ultra Cable
(that's in my bag and will soon be strung up and put to the test). I'm also curious about the MSV Focus Hex
that is supposed to be a high-quality string at a really good price point.
There are simply so many solid string brands out there that it's hard to keep up. Next year I will focus more on strings and it will be interesting to find out if I can find one that will rival my beloved Solinco Hyper-G 17.
SHOES
Tennis shoes will be a sidenote here since I didn't review a lot of shoes, but are mainly sticking to my Asics Gel Resolution 6
 that are not great-looking but so comfortable and durable it's almost a bad business decision for them to make them.
I do also enjoy the massive comfort of the Nike Vapor Tour 9.5, but they simply don't last long enough to compete with the Asics.
Wilson was kind enough to send me a pair of their Wilson Amplifeel tennis shoes
 (read my review here) and despite that they take a little extra effort to put on due to their shoe-sock design, they're very comfortable, durable and does offer extra stability thanks to its higher cut. If you have ankle issues or stability is a key factor in finding the right tennis shoe, I wouldn't hesitate to recommend these if you can muster the extra half-minute when putting them on.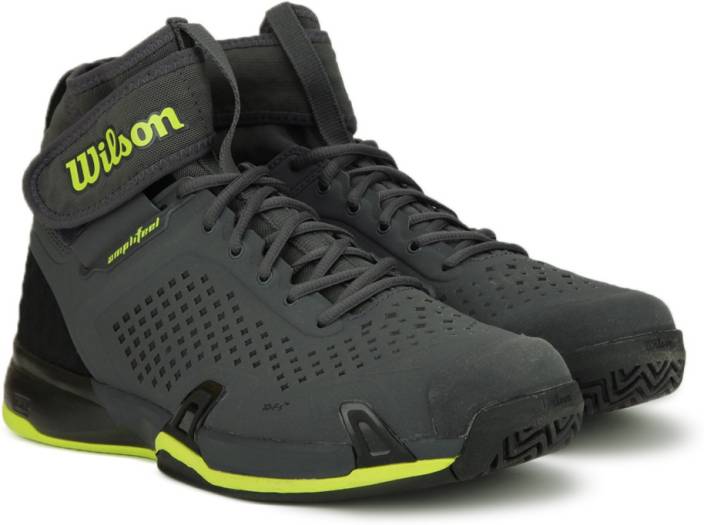 THANKS FOR 2017 TO ALL TENNISNERD READERS!
Thanks for reading this close to endless post. I hope you enjoy the content I put out and I really appreciate all the nice comments I get and I do my best to answer any questions. I run this website in my spare time and out of my pure and relentless passion for tennis so I appreciate any sharing of my links and content with your tennis friends. Also, if you buy anything through the links on the website I do get a tiny share in commission which will help to keep the site alive. If you're feeling particularly generous and want to help in keeping the site alive and kicking, I'd appreciate a small Paypal donation, it could be anything really.
I also appreciate you sending in feedback on more content you want to see, such as more in-depth video reviews, more string reviews, racquets you're curious about etc. Maybe you would like me to delve deeper into tenns technique and instruction?  I will take all this into consideration into making a better website, YouTube, Facebook, Instagram account during 2018.
Thanks again for reading Tennisnerd and make sure to spend as much time on court as you can…
What are your best releases of 2017? What did you think of the year in gear? Please comment below!
***
Do you like Tennisnerd? Don't miss a word or video by stalking us on social media. Every like and follow is appreciated!

YouTube
Instagram
Twitter
Facebook Page
Amazon Influencer
Buy tennis gear
EU
Racquet Depot
Pro Direct Tennis

USA
Tennis Express
Do It Tennis
Amazon.com
Racquet buying guides
Here is a great racquet buying guide to get you started.
What tennis racquet should I buy?
Top tennis racquets to buy right now
The Gear of the Year 2016
Tennis racquets for juniors
Tennis racquets for kids