Pacific is a brand that often flies under the radar. Undeservedly so, because they do make quality racquets. Here is my Pacific X-Fast LT Review.
This Pacific X-Fast LT Review deals with two racquet models, the Pacific X-Fast LT and the ULT. LT stands for "lite" and ULT stands for ultra-lite. These are racquets made for the lower level intermediate to the beginning player. If you want to know about what to look for in a beginner's racquet, check out my latest video. This will give you a good starting point to understand what type of racquet and strings you should be looking for when you're relatively new to the game.
The Pacific X-Fast LT and ULT are not racquets I typically go for, but I did enjoy testing them out. Especially the slightly heavier X-Fast LT played like a good option for days when you're not moving so well and need more forgiveness and power. If you're a more advanced player and still want a powerful and spin-friendly racquet, check out my Pacific X-Fast Pro review from a few years back.
What I like about these racquets is that they're relatively comfortable at 64 RA strung and are likely not going to be bothersome to players with sensitive elbows. For arm-friendly racquets, check out my post here.
Specs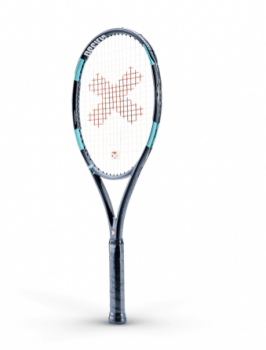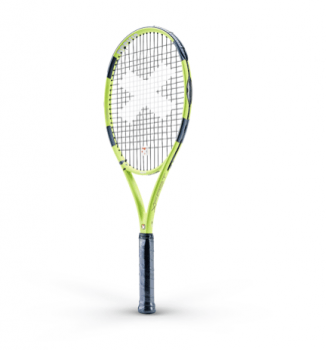 Pacific X-Fast LT
Pacific X-Fast ULT
As you can see, the ULT is quite lightweight and better suited to the beginner or a transitioning junior player.
Like with all things tennis racquets, you can always customize these racquets a bit to suit your game, but for the ULT, it's going to require quite a lot of lead tape to make it useful for a more advanced player.
The X-Fast LT is a different story, that can be used by intermediate players and with some lead tape it can handle incoming pace better.
How do they play?
I find these racquets to be excellent options for the target group. If you're starting out and want a high-quality frame that plays well and is not going to hurt your arm, these Pacifics tick all the boxes. Most players should opt for the LT version, which can be played up to the intermediate level. The ULT is better for physically weaker players, transitioning kids, and players that are completely new to the sport.
How does the lightweight affect the racquet? It makes it easier to swing, but it does hamper stability. This is usually fun when you're playing someone who doesn't hit that hard, but against a slightly heavier ball, the lack of mass will make it more difficult to get a solid shot back.
The Pacific X-Fast LT is a spin-friendly, relatively powerful (but not too stiff) racquet with a nice feel. I applaud Pacific for not bumping up the stiffness level to where it can impact players' arm health negatively. Yes, they are not quite as powerful as most power racquets like the Pure Drive, but still potent enough for most players. The lower stiffness also makes the sensation when striking the ball nicer.
Summary
I'm not the target group for these racquets, because I generally prefer the 98 sq inch head size and a little more weight on the frame, but I am impressed by the quality, performance, and feel they provide. I think I would have liked the X Fast Pro to also have a slightly lower stiffness because the feeling of the LT is even better than the Pro. If I would use a racquet from the X Fast-line for competition, I would probably add weight to the LT instead of opting for the slightly longer and stiffer X-Fast pro.
Both racquets are excellent options for beginners (ULT) to improving intermediates (LT) and another sign of a non-mainstream brand that produces quality racquets.
Check out the Pacific X-Fast racquets and other products on the official website.