I get some questions from time to time about racquets and strings for beginners and lower-level intermediates.
I have a few thoughts around what you should look for when it comes to racquets and strings for beginners or lower-level intermediate tennis players. Check out my thoughts in my vlog below.
What should you be looking for?
I wrote the following in my Top 3 Racquets for Beginners article and I think it still stands true.
I would look for the following attributes:
Head size: 100 sq inches or more
Weight: 300g (10.58 ounces) or below
Length: 68.6 cm or 27 inches up to 69.5 cm or 27.25 inches
Beam: Thicker than 24 mm
String pattern: 16×19 or 16×18
The key thinking is here is that: it is better to grow out of a racquet than into it. Start with something that feels relatively effortless. As your skills develop, you can either customize it or look for a new one. There are many opinions on tennis racquets for beginners, below are my top picks.
Good racquets for beginners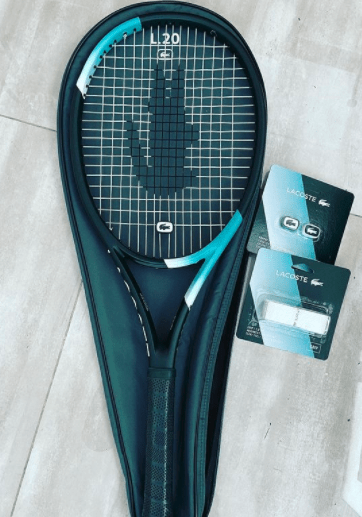 The Wilson Clash series of racquets are all solid choices unless you go for 98 or Pro models.
Anything HEAD S is good. For example, the HEAD Gravity S, which has a lower stiffness than other choices like Speed S or Extreme S.
Babolat make some beginner-friendly frames such as the Pure Drive Team or Pure Drive 107.
If you like oversize frames for extra forgiveness/power, check out the Prince Legacy line.
Worried about arm issues, anything light from ProKennex is generally a good choice like the Ki 15 (260), which is light but still offers decent stability.
Yonex has their Astrel line focused on beginners, but I think an Ezone 100L could do the trick for example.
If you want to stand out on the court, a Lacoste L20 could be an interesting frame that offers excellent playability for players new to the game.
Summary
I hope you find something useful in this post/video. You can buy any of these racquets through one of my affiliates Tennis Warehouse, Tennis Warehouse Europe or Tennis Only and I get a small commission at no extra cost to you.
Thanks for reading/watching!