I had not really properly tested Pacific racquets before I did my review of the X Tour Pro 97, but since that was such a positive experience, I was happy to sink my teeth into this Pacific X Fast Pro Racquet Review.
The Pacific X Tour Pro 97 is a players racquet with a manageable swing weight and a small sweet spot, but the Pacific X Fast Pro is something quite different. The racquet is 100 sq inches, weighs 310 grams, comes slightly extended and offers a healthy swing weight of 335. Does this mean it is difficult to use? Not really, but a swing weight that feels nice and solid during the first 45 minutes can affect you after one hour and a half. But I really enjoyed this Pacific X Fast Pro racquet review throughout.
When I played with this racquet compared to my Pacific X Tour Pro 97 (click the link to read my review) I noticed the easy power and depth from the X Fast. The sweet spot is surprisingly large, especially since Pacific racquets are more known for smaller, more precise sweet spots. Despite the extended length, I felt quite a home with this racquet after only twenty minutes of hitting. What was noticeable was the more controlled launch angle compared to for example a Pure Aero, Wilson Clash or HEAD Extreme. For my game, this is a big plus because it was less likely that the ball launched on me with the Pacific X-Fast Pro.
Pacific X Fast Pro Racquet Review – Specs and tech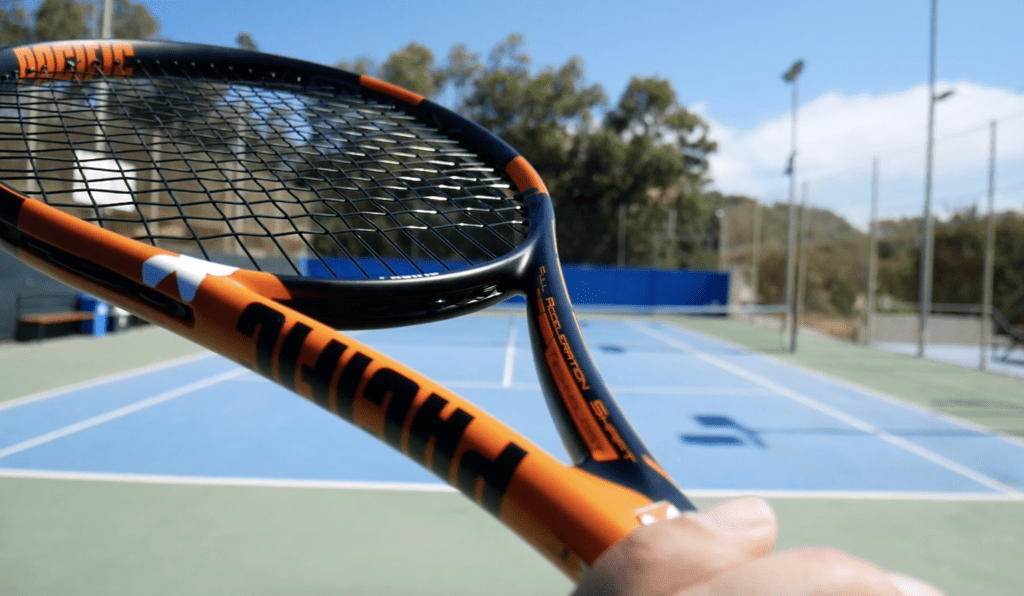 The Pacific X Fast Pro is a powerful racquet, but I think they have managed to find a good balance between power and control. Here are the specs:

I did not feel any need to add lead tape or increase the swing weight on this racquet. It was stable on volleys, gave me nice pop on serves, and offered a low skidding response on my slice. I did struggle a bit with generating racquet head speed compared to a standard length Aero or similar, but the extended length was pretty much spot on as it did not hamper me too much but still offered better stability than most similar racquets.
I strung up this racquet with Kirschbaum Pro Line 2
, an excellent softer poly that still offers good control and the combination worked really well. I did not feel any harshness from the frame so the BXT technology which uses Basalt fibers to filter out harsh vibrations is definitely at work here. Besides the BXT, the X Fast Pro also uses a Stability System (PSS) which is basically added weight in the head to make the racquet more stable on contact. This is similar to Wilson's PWS system as the weight is placed at 3 and 9.
Pacific X Fast Pro Racquet Review – How does it play?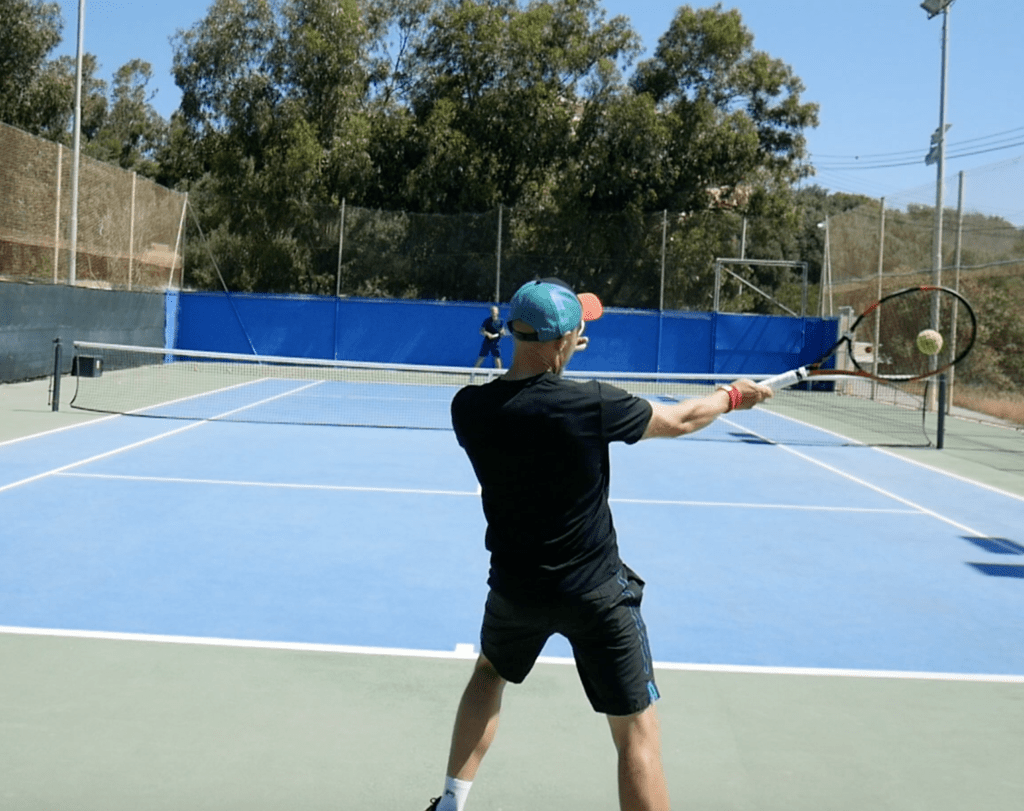 I had a blast using the Pacific X-Fast Pro and was very surprised by how much I liked it. After my first hour, it was clear that this racquet really made it easy for me to hit my spots consistently and move my opponents around. I especially liked looping spinny shots on my forehand to my opponent's backhand in a Rafa-inspired effort to open up the court. On my one-handed backhand, the extended length was a bit more noticeable and it wasn't as easy for me to hit it aggressively, but the slice shot bailed me out often since I managed to produce a really low and skidding slice with the X-Fast Pro.
I also enjoyed this racquet a lot on serves and managed to get both spin and pop on them. This is where I appreciated the extra length the most. I mainly used this racquet on hard courts, but on a clay court for an aggressive baseliner, this racquet could be a very interesting choice indeed.
Pacific X Fast Pro Racquet Review – Pros and Cons
I find it hard to fault this racquet. It is definitely for more advanced players due to the heftier swing weight, but if you can handle that, this racquet has a lot on offer.
Pros
+ Easy access to power and spin
+ Stable
+ Controlled launch angle
Cons
– Can be a bit cumbersome to swing
– Not the best touch on volleys (but great at punching them)
All in all, the Pacific X Fast Pro is an excellent racquet for intermediate to advanced baseliners looking for a stable and spin-friendly racquet with juicy swing weight and a controlled launch angle.
Pacific X Fast Pro Racquet Review – Video
***
Do you like Tennisnerd? Please also follow and share our other channels. Every like, share and follow is deeply appreciated! You can now also become a Tennisnerd patron and receive unique content and reviews before everyone else!

Patreon – Support and get VIP content
YouTube – In-depth video reviews and vlog
Instagram – Racquets, racquets, racquets
Twitter
Facebook Page – New content daily
Facebook Group – Join the discussion with other tennis nerds
Amazon Influencer
About tennis racquets
All racquet reviews
Here is a great racquet buying guide to get you started.
What tennis racquet should I buy?
Top tennis racquets to buy right now
The Gear of the Year 2018
The Gear of the Year 2017
The Gear of the Year 2016
Tennis racquets for juniors
Tennis racquets for kids