Many players today suffer from arm issues like tennis elbow, sore wrists, or shoulder pain. Let's look at the Best Racquets for Arm Comfort.
It's important to point out that the racquet is only one factor that might contribute to arm issues. There are many things you need to consider to figure out why your arm is hurting. You should also go to a physio or an osteopath if you have serious issues, make sure to strengthen your body and to the proper treatment. I always recommend the Flexbar, as it's a great tool to strengthen your forearm and the muscles around your elbow.
Possible reasons for tennis elbow
There are several factors that contribute.
1. Mishits (hitting outside the sweet spot)
2. Hitting the ball late or too close to the body
3. Gripping the racquet too tightly (arming the ball)
4. The racquet is too stiff
5. The strings are too stiff
6. The string tension is too high
If you suffer from arm pain, consider all these factors and see what you can do to avoid pain in the future. I recommend going to a good physio to get treatment. I also use a Flexbar to strengthen my forearm, stretching and strengthening exercises are important and you can check out my friends at Martin Tennis Fitness for their excellent tennis fitness content.
I also recommend recording yourself so you can watch yourself hit and see if you can pick up any issues in your technique or footwork. If you can't see a coach, there are video coaching services like Improves.co that I've reviewed before and there are plenty of videos online, such as TopCourt and TopLevelTennis (use the code TENNISNERD for 10% off) to help you better understand the technical aspects of each stroke.
Get the right gear
When it comes to gear, don't use a stiff polyester string at a high tension. What is a high tension? Well, if you're not a pro that needs maximum control, anything above 54 lbs is pretty high for a full bed of poly. The average tension of polys is dropping and you should consider going down as well to save your arm, get more dwell time, depth, comfort, and spin at the cost of some control.
Today you can use high-quality multifilaments like Tecnifibre Triax, HEAD Velocity MLT, Wilson NXT Comfort, or Yonex Rexis or softer polys like Solinco Hyper-G Soft, Volkl Cyclone Tour, String Project Magic or Wilson Revolve Spin to name a few.
But if you want to make sure you get a comfortable setup, you should also consider the racquet you're using.
What makes a racquet comfortable?
1. Low stiffness measured in RA (anything in the low 60s or below 60 strung is a good idea)
2. Dampening tech – ProKennex' kinetic system is an excellent example
The issue with some comfort racquets is that some of the connected feel – the direct feedback – get lost in the dampening tech or the strong flex profile. There are always trade-offs.
Wilson Clash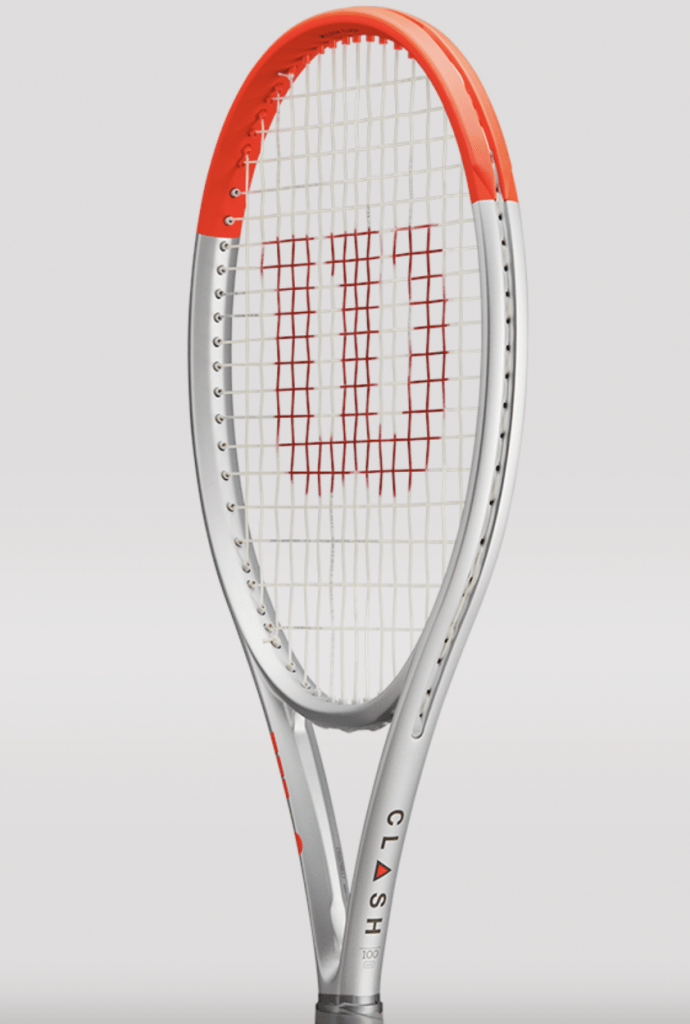 The Clash has taken the tennis world by storm with its thick beam, spin-friendly string bed and ultra-flexible response. Despite the low stiffness ratings, it is still stable and packs a punch from the back of the court. It's truly an innovative line of racquets.
The bigger the head size and the more weight you have, the more power you get, so the Clash 108 would be the most powerful if you want a light racquet and need help generating power.
But I would add that under the category of beginner racquets.
The pros of the Clash are: comfort, free depth, and spin
The downsides are a disconnected feel at times and some inconsistencies in the string bed.
For more control, go for the Clash 98. But the Wilson Blade 104 or 98 are not stiff racquets either thanks to their lower stiffness rating.
Check out the Clash series at Tennis Warehouse, Tennis Warehouse Europe or Tennis Only.
ProKennex Kinetic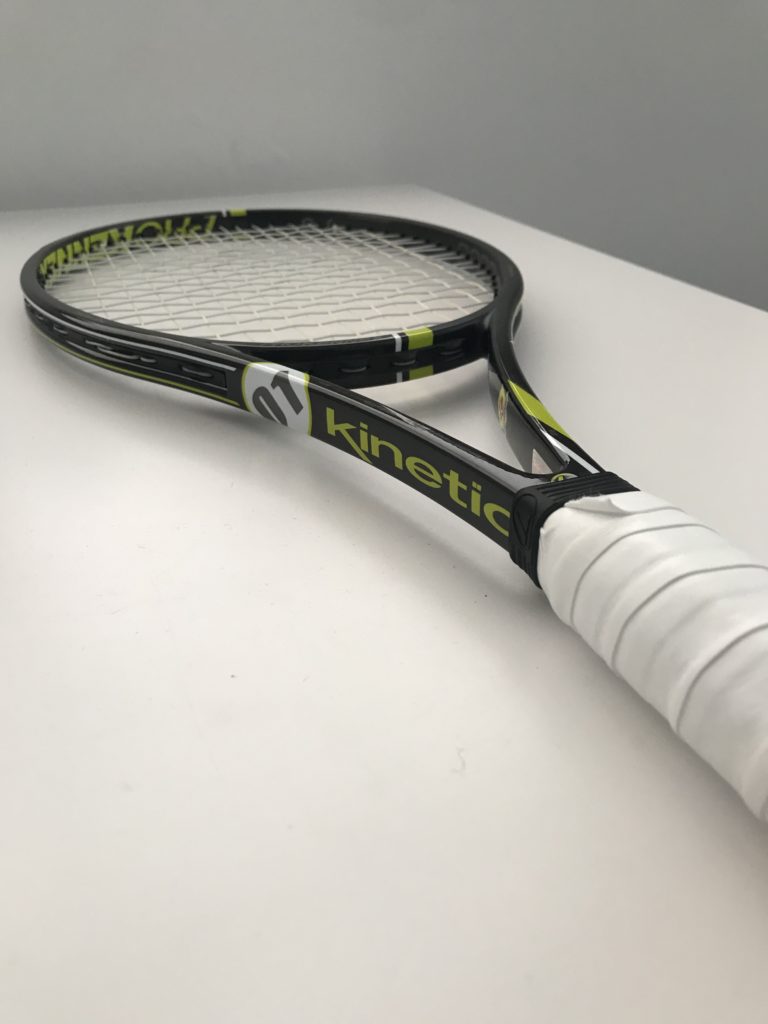 ProKennex is the leading brand in arm-friendly tech. You can't really go wrong with any of their racquets in terms of comfort. If you're really sensitive and want something similar to the Clash with less power, you should look into the Ki Black Ace racquets. They offer a flex similar to the Clash, but with a thinner beam so they should be a little less stable (I have not yet tested these frames).
For a racquet similar to the Pure Drive, you can go with the Ki5 300 grams. It offers more power, but thanks to the Kinetic tech it's still arm-friendly.
If you want control in a comfort-oriented frame, I would go for the Ki Q+ Tour Pro racquets, there is one 315g with an open pattern that I have reviewed and one 325g 18×20 one that Andreas Seppi endorses.
Prince Phantom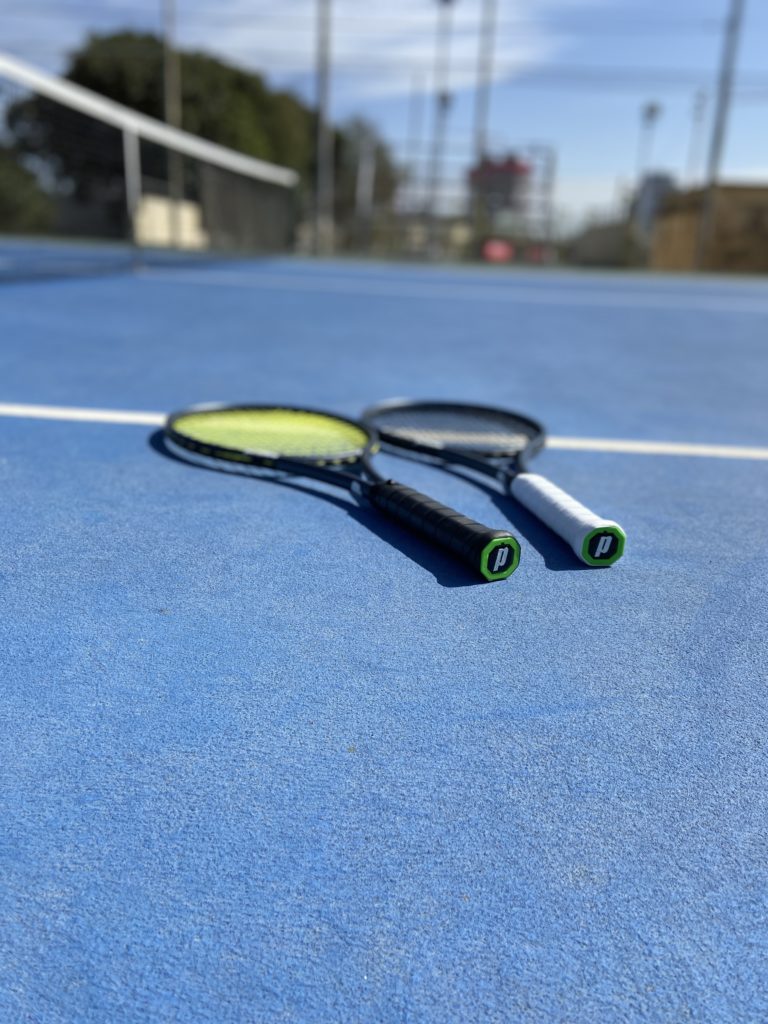 Prince is overall good at making arm-friendly racquets. Their arm-friendly tech is called O-ports which increases string movement and reduces vibrations. For maximum power, you go for the Ripstick racquets, but although they are more comfortable than most racquets in the thick-beam category, I still wouldn't call them comfort racquets.
Instead, the Prince Phantom line is the one that stands out with stiffness ratings hovering around 60 or below.
Top-spinners should look at the Phantom 100X 305 and flat-oriented players should consider the Phantom 100X 18×20.
For more control, the Prince Phantom P line is the best option. The 100P is more forgiving, while the 97P and the 93P are more for finesse-oriented and flat-hitting players. They're all good.
HEAD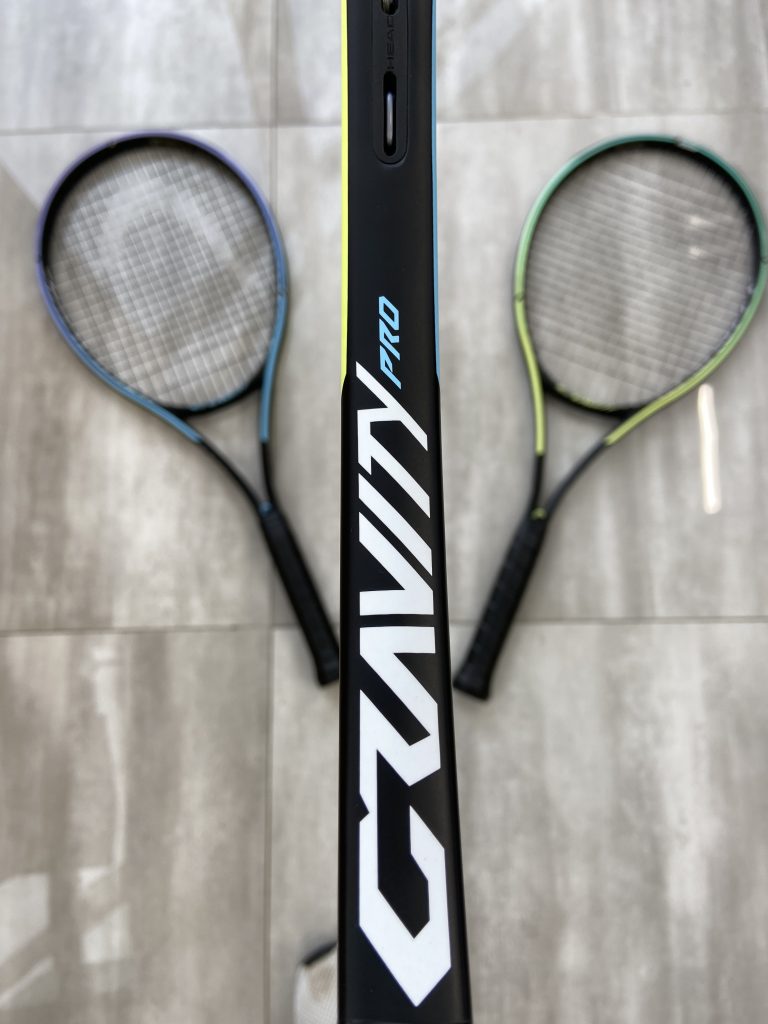 Head offers a few different comfortable options. The Gravity line is the one that stands out the most with consistently low stiffness ratings. You can go for the Pro option if you're an advanced player looking for control, while the Tour and the MP lighter and more powerful and the S will give you the most power/spin and ease of use.
For control players, the Prestige MP is very soft and comfortable and great for the arm but doesn't provide a lot of power.
For more powerful racquets, I wouldn't say that the Speed racquets are stiff either, but I can't put them in the comfort category with their mid-60s RA strung.
Dunlop mainly offers control-oriented comfort racquets like the Dunlop CX line with the CX 200 Tour, CX 200, and CX OS in the low 60s strung.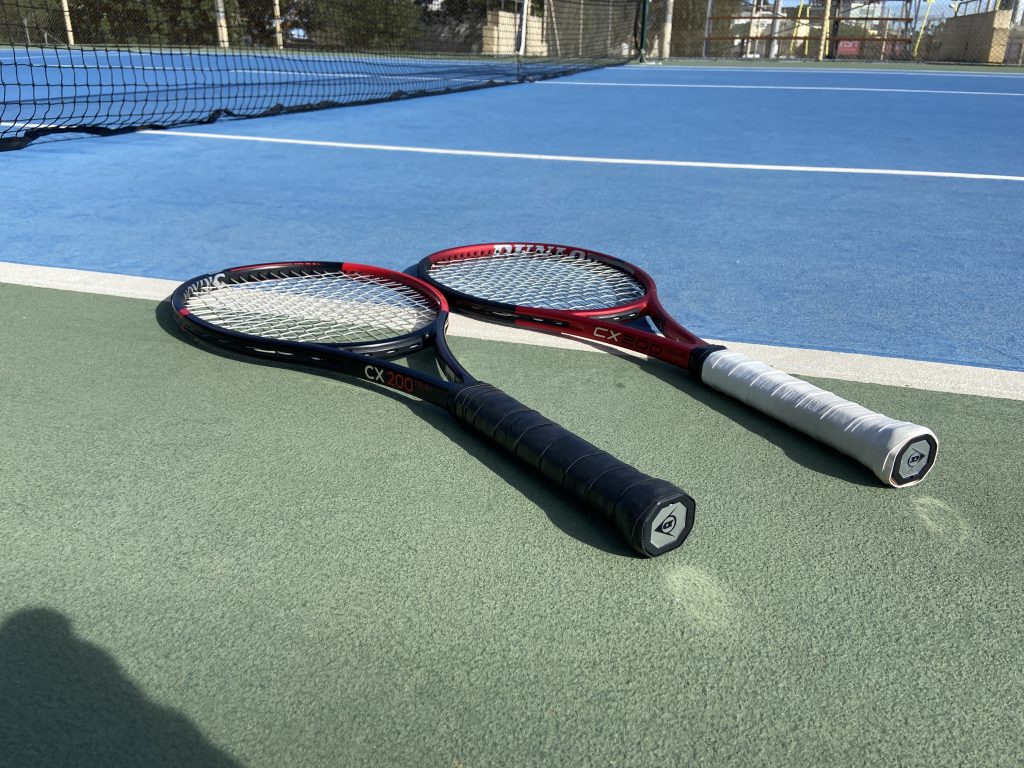 Yonex, VOLKL and Angell
Yonex's main comfort frame is the VCORE Pro 97 HD, but it's more for advanced players. Otherwise, most of their frames are in the mid-60s RA.
For beginners to intermediate players, you have the Lacoste LT 20. Engineered by Tecnifibre, it has some good dampening technology in the handle to mute harsh vibrations. I have reviewed it on my channel and website. Advanced players will need to add plenty of weight to this frame, however.
Volkl has the Powerbridge mid and C10 Pro that are comfort racquets for advanced players. I have mentioned them in previous videos. Both great, the C10 Pro is beefier and more powerful, the PB Mid is a scalpel.
Angell offers their K7 line for more comfortable frames. The K7 Lime for max control, the K7 Red for more spin, and the K7 Cyan for more forgiveness and power. They're all nice, somewhat muted racquets with excellent dampening.
These are all different comfort options for you to consider if you have a sensitive arm or just want to take extra precautions not to get arm issues in the future.
Which one is your favorite? Please let me know in the comments below.