Borna Coric is a player in the young generation who has silently made some good progress in his game. In the ATP 500 tournament in Halle, he ended up winning the tournament after defeating Roger Federer in the final in three sets. But what is Borna Coric's racquet?
Coric displayed an impressive all-round game in the final against Federer. He even made Federer look a bit slow from the baseline at times, and played some nice touch shots at the net. His most noticeable improvement was his forehand, which seemed to have more pace and aggression than before. He also did not seem to get tight at the finish line, which I have seen before from him in tough matches. Has the racquet helped him? And what is Borna Coric's racquet?
To be honest, I am not a hundred percent clear what it is. Coric has been changing his racquets quite frequently in his career. From several models of Yonex racquets and now back and forth within the Wilson brand. He was playing with the H19 pro stock (what is a pro stock racquet?) which is the same mold as the retail Wilson Ultra Tour
(read my review about this racquet here) but now he has switched to a stiffer, more powerful racquet, and is endorsing the Wilson Ultra 100 CV
 (read my review here).
Borna Coric's Tennis Racquet – What he endorses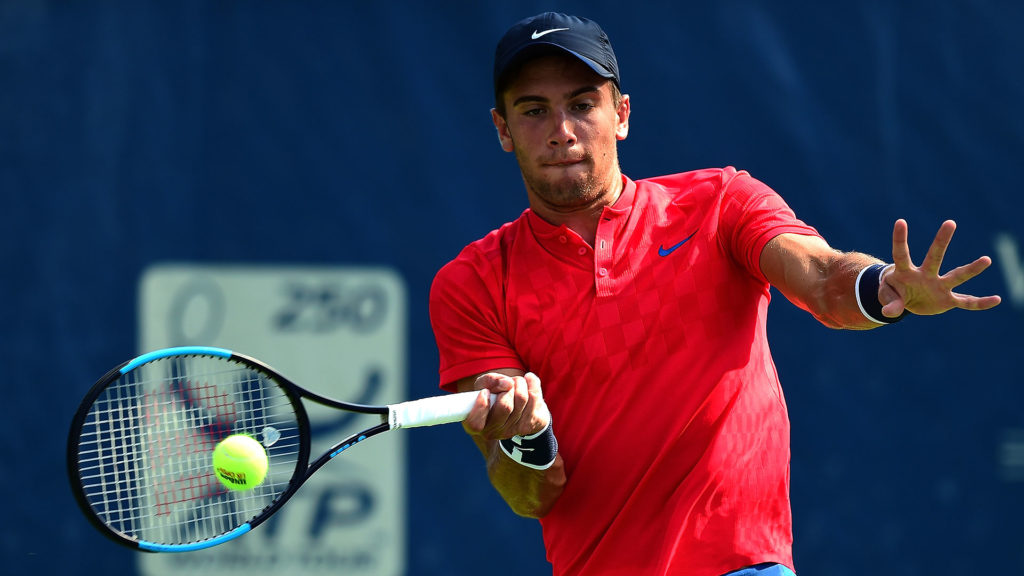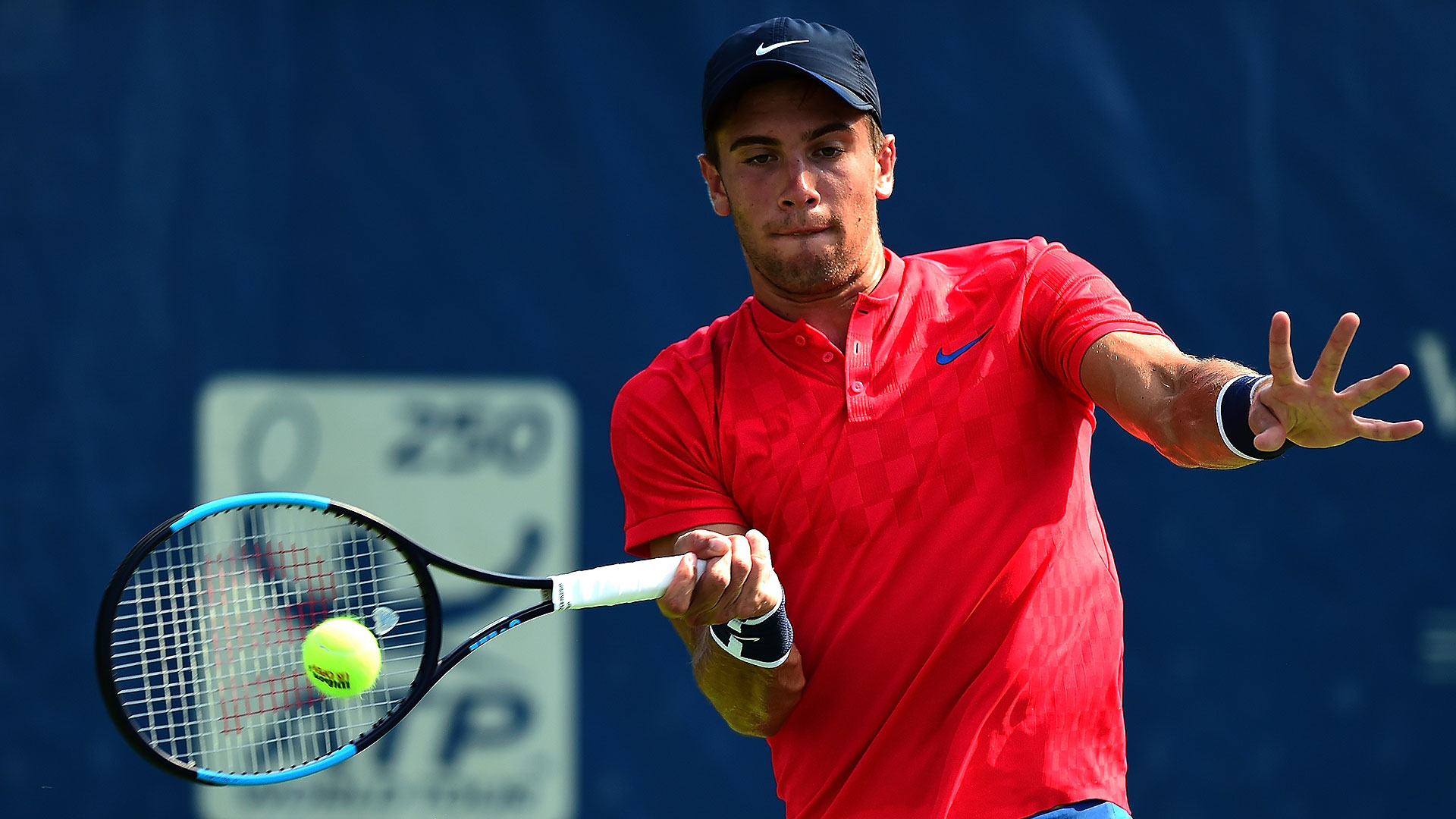 But as most readers of Tennisnerd know, what a player endorses and what he actually uses can be quite different. The current thoughts on the forums is that he uses a Wilson pro stock called P25. A 100 sq inch frame based on a Prince racquet with a 16×19 string pattern. I would doubt it is as stiff as the Wilson Ultra 100 CV
 however.
It is very difficult to dig out some specs around Coric's racquet. Best luck would be if someone finds one of his recent pro stocks online, on sites like eBay or Prostocktennis, or if one of Coric's racquet stringers has a chance to measure the specs. He uses Luxilon natural gut
in the mains and Luxilon Alu Power
in the crosses.
Borna Coric's Racquet – Final thoughts
No matter what Borna Coric's racquet is, it is clear that he is maturing and developing as a tennis player and is suddenly a threat even for Roger Federer on grass. Will be interesting to see how he does in Wimbledon.
What do you think of Coric's future? Can he be a future world number one even? Please comment below!
***
Do you like Tennisnerd? Do not miss a word or video by stalking us on social media. Every like and follow is appreciated!

YouTube
Instagram
Twitter
Facebook Page
Amazon Influencer
Buy tennis gear
EU
Racquet Depot
Pro Direct Tennis

USA
Tennis Express
Do It Tennis
Amazon.com
Racquet buying guides
Here is a great racquet buying guide to get you started.
What tennis racquet should I buy?
Top tennis racquets to buy right now
The Gear of the Year 2017
The Gear of the Year 2016
Tennis racquets for juniors
Tennis racquets for kids
Popular posts
What the ATP pros play
Questions about pro stock tennis racquets
Is a pro stock racquet better than a retail one?
Do professional players change racquets?
Racquet Commitment Issues