If you've been watching some off-season tennis, you might have seen some new racquets revealed at the Battle of the Brits.
New Racquets Revealed at Battle of the Brits
The Battle of the Brits is a match between England and Scotland taking place at the P&J Live Arena in Aberdeen, Scotland, between the 21st to 22nd of December. It's an exhibition designed by Jamie Murray to popularize tennis in Scotland.
Andy Murray with the Radical 2023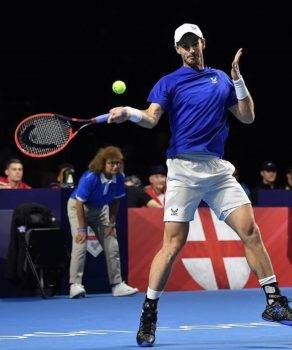 Andy Murray is playing with his regular racquet, but in a new Radical 2023 cosmetic. This is a glossy PT57A, so it's not an accurate representation, but it will give you an idea.
The iconic new Radical line should be available for sale in February. This means you can get the outgoing HEAD Radical at a heavy discount on our affiliate partner Tennis Warehouse.
Dan Evans with the Pro Staff V14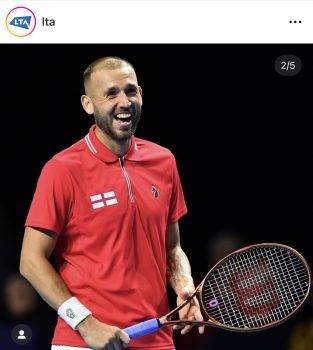 Dan Evans also uses a new cosmetic for his Wilson Six One 95. Now it's painted like the upcoming Pro Staff V14. I don't know when Wilson will release the new Pro Staff, but considering the new cosmetic, I assume it is happening around the Australian Open.
The design of the V14 Pro Staff is similar to the Blade but with a more gold/brown colorway. It is a clear departure from the blacked-out design of the Pro Staff V13.
As you can imagine, the V13 Pro Staff is now on sale at Tennis Warehouse Europe. It's an excellent line of racquets and I'm keen to see how different V14 plays compared to the predecessor.
If you want to find to stay updated with the latest racquet releases, make sure to bookmark Tennisnerd, subscribe to our YouTube channel for racquet reviews and pro player gear or join our Patreon to get insider info about all things Tennisnerd. We also offer a racquet course called the Road to the Right Racquet where you learn more about racquets and get loads of recommendations that can take your game to the next level.
Which line are you most excited about the Radical or the Pro Staff?