Dominic Thiem is back to winning ways again. It's evident that he has changed his string setup. So what are Thiem's strings?
Some claim that the strings play a bigger role than the racquet since it's the strings that make contact with the ball. And you have several important variables for your string choice, type, thickness, tension to play around with. Sometimes a gear change can act more as a placebo, meaning that you think you will play better and then you play better. Not sure what made  Dominic change his strings back to his Indian Wells 2019 setup, but he probably has good memories to how well he played with his setup and in dark times he needs to try everything to get back into a positive frame of mind. What are then Thiem's strings?
Thiem's string setup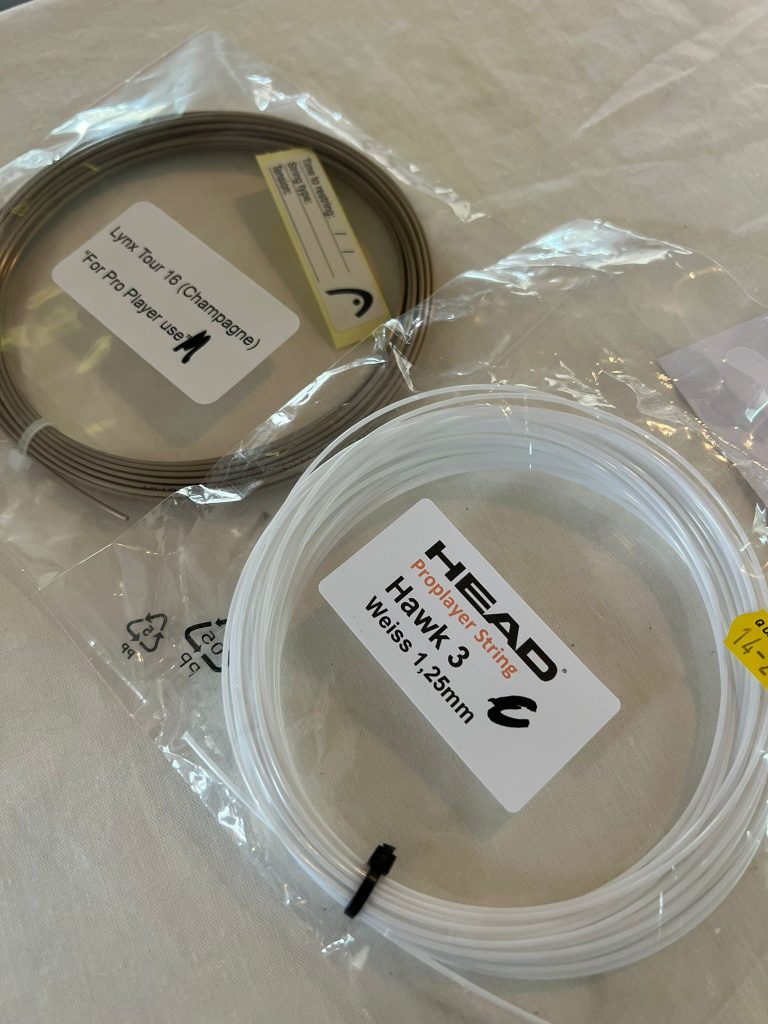 Thiem's strings are a hybrid setup. Meaning a different string in the mains and one in the crosses. Check out this post if you want to know about Thiem's racquet.
Thanks to Stephan Lobinger, we found out his string setup in Gstaad:
– Mains: Head Lynx Tour 1.25 @25.5kg (56 lbs)
– Crosses: Head Hawk (white) 1.25 @24.5kg (54 lbs)
This is very close to what my buddy Nikki uses in his Radical MP and a setup I've played with myself extensively.
It creates a nice balance of control and spin without being too stiff (sensitive arms would do better to put a multi or gut in the mains though).
Will Thiem stick to this setup?
No matter if the strings played a big difference in his better results, I think Thiem will stick to this setup for the foreseeable future. The issue is for the racquet brands who have players using their racquets but playing with other brands strings. This is quite common on the tour, but obviously the brands would like the players to stay within their product range.
You can see some examples of different racquet and string brands on the post about the Atlanta ATP string setups.
What string setup do you use and are you happy with it?