For you one-handed backhand lovers or fans of good tennis technique and all-round skills, Tommy Haas is a great guy to watch. He's old school and his racquet is old school too. Sadly, he's been having injury issues for large chunks of his career and at 38 years old a comeback might not look likely, but he's commented that despite his commitment as the tournament director of the BNP Paribas Open (Indian Wells): "I'm not completely retired. I want to try and get fit." He said his intention is to play a few tournaments in 2017. Let's hope he does.
(If you're interested in what racquets other ATP pro's actually use..read this.)
In this video produced by HEAD, Tommy Haas talks about a new racquet that he's testing. In the video it looks like the Head Speed Graphene XT MP
, but I know that for most of his career Haas has been using the HEAD PT57A, which is the pro stock version of the old Head Pro Tour 630. I actually owned a few of Haas actual Head Pro Tour 630s from 1996. Here are a few photos: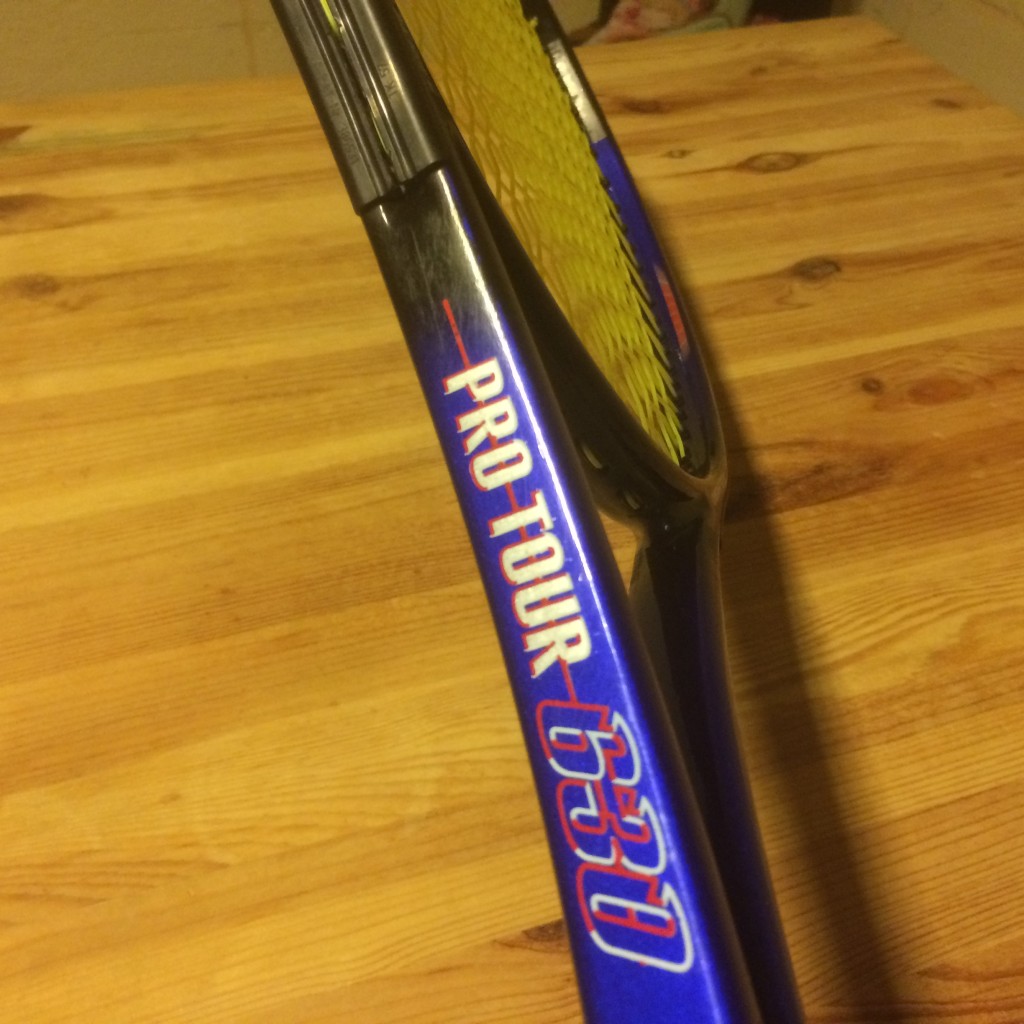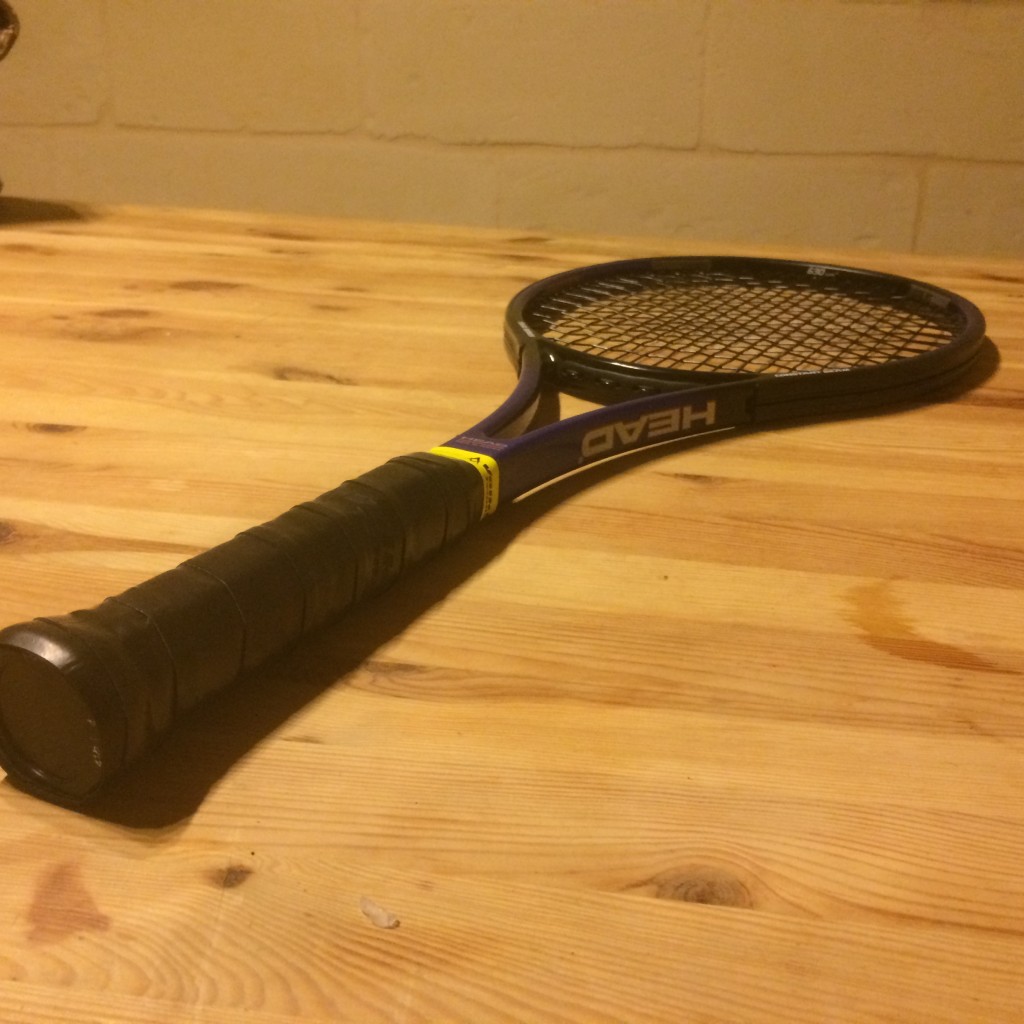 You can see Tommy Haas' initials on pic 2. This was racquet number 5. I had number 4 and 5.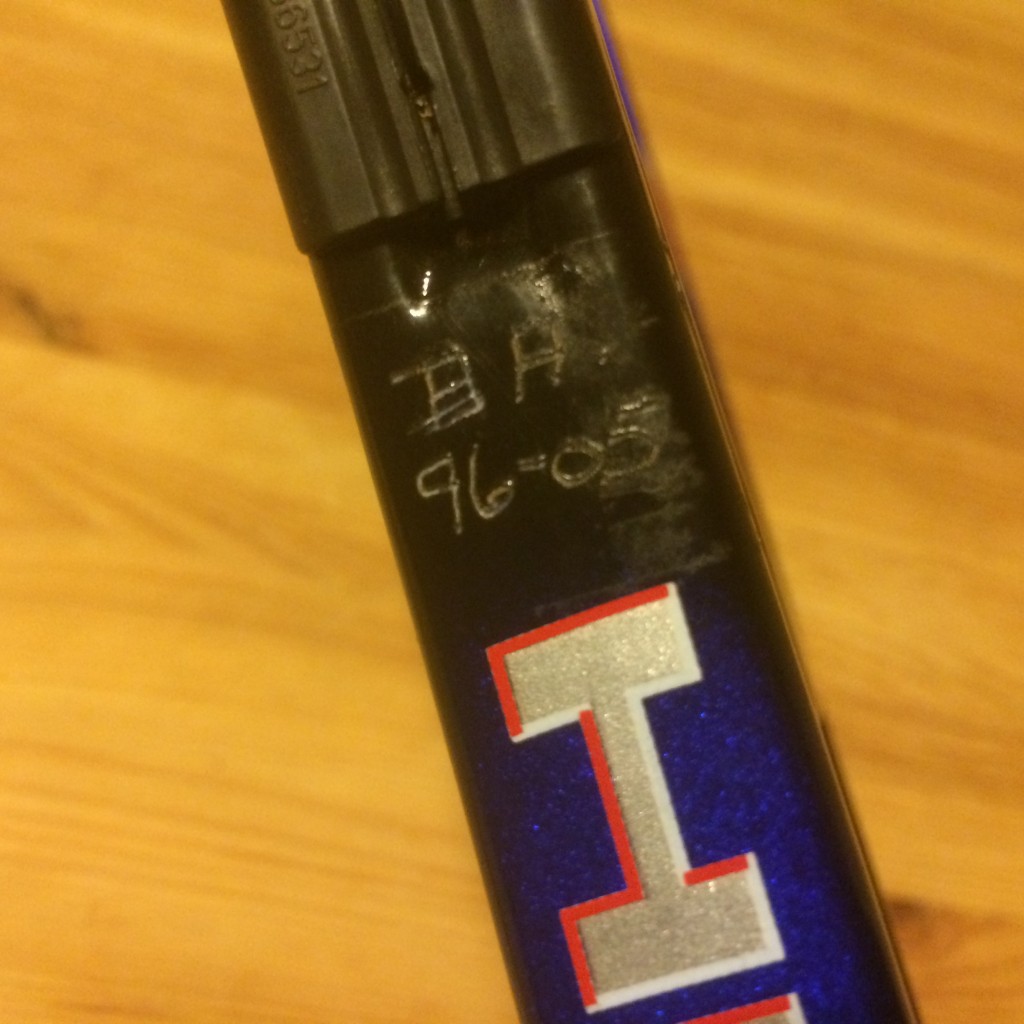 So the question is obviously if Tommy still uses the Head PT57A or if he will re-join the tour with the Head Speed Graphene XT or some other more modern frame. We all know he loves tennis and wants to do it, but his main adversary has been his body and specifically his shoulder so let's see if it allows him to play one more year before he puts the racquet on the shelf and possibly focuses on tennis behind the scenes.
Here are Tommy Haas specs according to prostocktennis.com where you can actually buy his actual racquet.
Head size: 98 sq. in. / 630 sq. cm.
Length: 27 in. / 68.6 cm.
Strung weight: 12.46 oz. / 357 gr.
Strung balance: 332 mm
Stiffness: 58
Grip size: L4 (4 1/2)
Grip type: Head Finest Calfskin + Overgrip
String pattern: 18 Mains / 20 Crosses
Paint: Graphene XT Prestige MP
Silicone: Yes
Lead: Yes
Pro stock code: Head PT57A
Other players using the Head Pro Tour 630 (PT57A):
Andy Murray (16×19)
Gilles Simon
Pablo Cuevas (PT57E actually)
Guga Kuerten
Thomas Muster
Sebastien Grosjean
Arnaud Clement
And many more…